UK Bar Guide 2023
London (Bar) Crime
---
21 Ranked Lawyers
Chambers Review
Provided by Chambers
Crime - London (Bar)
3 Raymond Buildings
3 Raymond Buildings is a highly esteemed set instructed in the most serious cases, many of which are privately paying. Barristers here have particular expertise in representing clients in terrorism, organised crime, homicide and sexual offences cases, and often handle matters that are international or multi-jurisdictional in nature. Recent cases of note include representing former police officer Benjamin Monk, who was on trial for the murder of professional footballer Dalian Atkinson by tasering and kicking. One instructing solicitor explains: "Throughout my career I have relied upon counsel from 3 Raymond Buildings to conduct some of the most complex and high-profile cases I have dealt with. It has a range of highly skilled counsel who are regarded as the leading experts in their areas of specialism, backed up by hard-working and clever juniors."
Client service
The clerks are "extremely supportive and can always find someone with appropriate experience. They are always open about counsel's availability and other commitments."
Eddie Holland, the senior clerk, is "a most positive person who is quick to reply and realistic on fees - he's a really nice person to deal with."
Other clerks at the set include Dean Brown, who is "reliable, trustworthy and someone whose judgement you can rely on."
Notable Practitioners
Provided by Chambers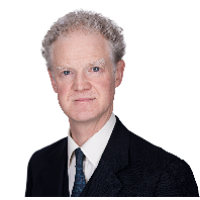 Patrick Gibbs KC
Patrick Gibbs KC is one of the most highly regarded advocates across all areas of serious crime work. He has been instructed in some of the most significant cases in recent years, including Operation Elveden and the trial of Constance Briscoe.
"He has a great legal mind and is brilliant at client care."
Neil Saunders
Neil Saunders is a leading junior who is extremely well respected by peers and solicitors alike. He both prosecutes and defends all areas of serious crime and fraud, and was heavily involved in Operation Elveden.
"Always highly engaged with the subject matter, he is a tremendous advocate and a good tactician."
Michael Borrelli KC
Michael Borrelli KC specialises in complex defence work and has been instructed in some of the highest-profile criminal cases in recent times. He is particularly experienced in defending those charged with homicide offences that have attracted significant media attention. Borrelli is also expert in handling drug-related cases and misconduct in public office offences, as well as matters concerning gangs and youth crime. He is a member of the Bar in Northern Ireland.
"His superior skill at cross-examination is a powerful tool for instructing solicitors to have in their armoury."

Michael Bromley-Martin KC
Michael Bromley-Martin KC is distinguished by his superior advocacy skills and boasts vast experience across all areas of serious crime along with niche expertise in assisting police officers charged with criminal proceedings. He has a great deal of experience handling serious criminal matters such as murder and burglary, and has particular skill when it comes to sexual offences.
"Effortlessly grasps the key points of a case and is highly persuasive before judges and juries."

Hugh Davies KC
Hugh Davies KC is an accomplished barrister considered to be a rare beast because of his uncommonly broad practice that spans criminal, civil and regulatory law. He gains market recognition particularly for his representation of police officers. Davies has led prosecutions on behalf of the National Crime Squad and the National Hi-Tech Crime Unit (now the National Crime Agency). He has further served as an independent member of the ACPO child protection executive board, producing a report into the sexual offences prevention order regime.
"Hugh is instructed in some of the most complex matters. He always brings a steely academic eye to cases, and has the respect and attention of any tribunal he appears before."
William Emlyn Jones KC
William Emlyn Jones KC is a recent silk with experience of both prosecuting and defending criminal trials, and someone with a flourishing private practice. He has significant expertise in complex and high-profile murder trials, and also undertakes challenging terrorism work. Jones has recently been appointed as Senior Treasury Counsel, and has undertaken a number of high-profile cases before the Central Criminal Court.
"A brilliant advocate who is excellent in terms of his application of the law and completely charming as an opponent."
Richard Horwell KC
Richard Horwell KC is a former First Senior Treasury Counsel who is instructed in complex and high-profile cases. His practice encompasses fraud, drugs, terrorism and sex cases, and he has experience representing the Crown in matters of national security.
"Robust and bullish in his approach, he's a good choice for defendants who want to pull out all the stops."
Alisdair Williamson KC
Alisdair Williamson KC acts in a wide range of criminal proceedings and regularly appears in some of the most complex and high-profile cases. Recent work of significance includes the representation of Sarah Walker in the missing body murder trial arising from the disappearance of her daughter.

"Methodical, calm and outstandingly good in court."