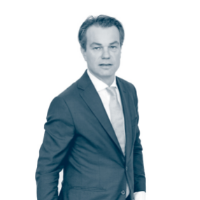 Lawyer profile
Marcel Evers
Global 2022: Dispute Resolution
---
Global Guide 2022
---
Ranked in 1 Practice Areas
Ranked in Guides
About
Provided by Marcel Evers
Global
Practice Areas
Marcel is one of the founding partners of the firm. He specialises in corporate litigation and commercial litigation. Marcel very frequently represents clients in proceedings before the Enterprise Chamber of the Amsterdam Court of Appeal, a specialised court for corporate disputes. He is also appointed by the Enterprise Chamber as investigator and temporary administrator of shares. Marcel is regularly engaged by directors, shareholders and other stakeholders in situations of a deadlock, financial distress of a company, litigation related to take-overs and disputes concerning corporate governance. Marcel also handles legal proceedings and arbitrations concerning directors' and officers' liability, securities fraud and class actions. He is an Editor in Chief of the journal for the corporate law practice 'Tijdschrift voor de Ondernemingsrechtpraktijk (TOP)', publishes on a frequent basis and also teaches at CPO (Center for Postgraduate Legal Education).
Career
Admitted to the Bar in 2001; De Brauw Blackstone Westbroek 2001-2005; partner and co-founder of De Breij Evers Boon 2005-2017; since 2017 partner and co-founder of Evers Soerjatin.
Professional Memberships
Dutch Bar Association, Dutch Association for Corporate Litigation (VCL) and the International Bar Association (IBA).
Chambers Review
Provided by Chambers
Global
Dispute Resolution - Netherlands
A client reports that Marcel Evers is "a very intelligent strategist who thinks beyond the mere legal aspects of the matter and truly thinks in the interest of his clients." He assists clients with a range of commercial disputes, including post-M&A litigation and shareholder disputes. In addition Marcel Evers advises on liability issues and damages claims.
Discover other Lawyers at
Evers Soerjatin
Provided by Chambers
Filter by
Netherlands
Dispute Resolution
---