Individual profile
John Porter
High Net Worth 2022: Private Wealth Disputes, Private Wealth Law
---
High Net Worth Guide 2022
---
Ranked in 2 Practice Areas
Ranked in Guides
About
Provided by John Porter
High Net Worth
Practice Areas
John's practice focuses on tax and fiduciary litigation. He represents taxpayers in sophisticated estate, gift, and income tax controversy matters, including audits, IRS appeals, and litigation. He also provides legal counsel on estate planning issues for high net-worth individuals to best position their estate plan against IRS challenge. John has served as lead counsel for the taxpayer in some of the most significant published transfer tax decisions in the last twenty-five years, including Petter, Christiansen, McCord, and Hendrix (upholding formula clauses used to transfer hard to value assets), Bongard, Stone, Murphy, Black, and Schutt (rejecting IRS attempts to apply 2036 to family entities), Jelke, Dunn, Kerr, Jameson, Davis and Richmond (built-in capital gains discount when valuing stock), Steinberg (approving the net-net gift discount), and Litman/Diener (valuation of restricted stock and reasonable reliance defense to IRS penalties).
Professional Memberships
John is a fellow of the American College of Trust and Estate Counsel and the American College of Tax Counsel and a board certified specialist in probate, trust and estate law by the Texas Board of Legal Specialization.
Publications
Frequent speaker, author regarding federal tax controversy issues, including business valuation.
Personal
JD (cum laude), Baylor Law School, 1986, BBA, accounting, Texas A&M University, 1982.
Chambers Review
Provided by Chambers
High Net Worth
Private Wealth Disputes - USA
Houston-based John Porter of Baker Botts LLP represents high net worth clients in tax controversy matters. His clients also include fiduciaries and beneficiaries which he advises on trust administration and fiduciary duties.
---
Private Wealth Law - Texas
John Porter is viewed as "the go-to person in the country in terms of trust controversy work," a source enthuses, adding: "He has a fantastic reputation, his knowledge base is unrivalled." Porter handles complex estate tax audit, controversy and litigation work for wealthy individuals and prominent businesses. A fellow trust and estate attorney concludes: "There is not a better contested work litigator in the country than John Porter."
Discover other Individuals at
Baker Botts L.L.P.
Provided by Chambers
Filter by
Texas
Private Wealth Law
---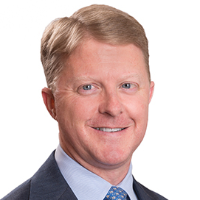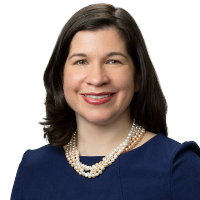 USA
Private Wealth Disputes
---
Private Wealth Law: Central Region
---