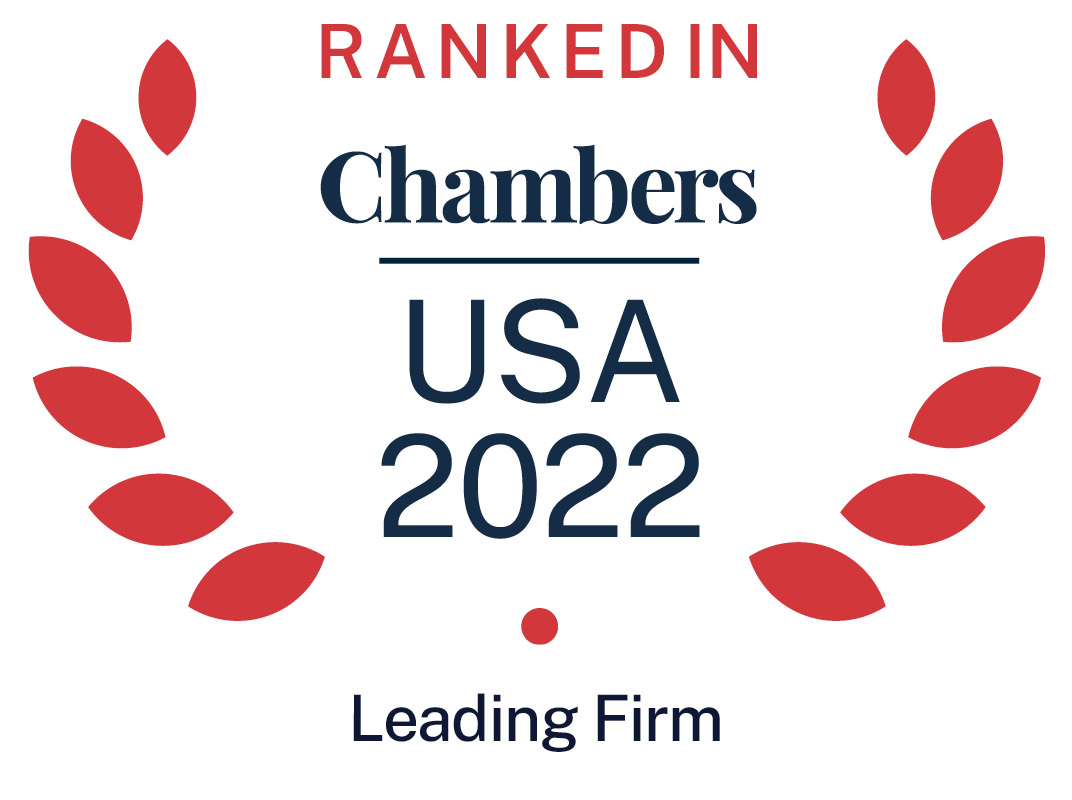 About
Provided by ZwillGen PLLC
USA
Firm Details
Managing Member & Founder: Marc J. Zwillinger
Shareholders: 9
Other Attorneys: 22
Offices: Washington, DC (Main), New York, Chicago, and San Francisco
Website: www.zwillgen.com
Email: [email protected]
Phone: +1 (202) 296-3585
Firm Overview
ZwillGen has built a strong practice counseling leading Internet, media, and tech companies and handling their high profile online legal issues, including data privacy, security, and online risks. Through this work, ZwillGen attorneys have been leaders and significant contributors shaping the ongoing evolution and future landscape of Internet law.
Clients
Some of the biggest names in technology rely on ZwillGen to respond to and resolve their most serious legal challenges. Over the past two years, ZwillGen has provided legal services to nearly 550 clients—from Fortune 100 companies to startups. The firm represents prominent Internet companies, media companies, Internet service providers, app developers, social networking sites, sharing economy companies, wireless carriers, video game publishers, fantasy sports providers, Internet and computer security firms, hedge funds, and a variety of traditional brick and mortar businesses in connection with their online practices. Among others, the firm and its lawyers have represented Airbnb, Asana, Bose, Discord, Discovery, DocuSign, DoorDash, Drizly, FanDuel, fuboTV, LinkedIn, Madison Square Garden, NBC Universal, Politico, Postmates, Staples, SurveyMonkey, The Washington Post, Verizon, WhatsApp, and Yahoo.
Main Areas of Practice
Privacy & Global Data Protection: ZwillGen attorneys advise on the technical, administrative, and physical safeguards for information security and data protection as required by federal, state, and international laws. They develop consumer-facing and internal privacy and security policies and incident response plans that bring companies into compliance with applicable laws such as GDPR or CCPA and help keep companies in pace with industry standards. ZwillGen also assists on privacy-related due diligence for transactions.
Law Enforcement & Surveillance: ZwillGen attorneys advise prominent companies on their rights and responsibilities in responding to requests for subscriber information by law enforcement, intelligence agencies, criminal defendants, and civil litigants. ZwillGen has lawyers who have taught law school courses, and trained state, federal, and international law enforcement on laws related to lawful access to subscriber data. ZwillGen also litigates ECPA, FISA, and All Writs Act issues regularly.
FTC & State AG Investigations: ZwillGen attorneys guide clients through FTC and State AG investigations, including responding to CIDs and access letters, discussing and addressing regulators' concerns, and negotiating settlements. Investigations have involved claims for deception and/or unfairness under Section 5 of the FTC Act, concerns about privacy, data security, endorsements, marketing, COPPA, and cross border data transfers.
Litigation: Although ZwillGen prides itself on helping clients achieve objectives while mitigating litigation risk, in some cases, litigation is unavoidable. Accordingly, ZwillGen attorneys have defended clients in class actions brought under federal statutes such as the Wiretap Act, the Stored Communications Act, the Video Privacy Protection Act, the Computer Fraud and Abuse Act, the Telephone Consumer Protection Act, as well as state statutes such as Michigan's Video Rental Privacy Act, California's Invasion of Privacy Act, and numerous state unfair competition laws.
Internet Gaming, Gambling, Fantasy Sports, Contests, & Sweeps: ZwillGen works with industry-leading game publishers and smaller developers on issues related to apps, gaming, gambling, and fantasy sports as well as traditional video games. The firm counsels on compliance with state and federal gambling laws, provides opinions on the legality of operations, and advises clients on marketing, behavioral advertising, content moderation, and fraud detection.
Subpoena Compliance: ZwillGen has experience in developing and implementing subpoena compliance programs. They have trained employees, developed ECPA matrices, designed and issued transparency reports, and managed full implementation and execution. Whether a company is receiving civil demands, grand jury subpoenas, or national security process, ZwillGen can assist.
All Practice Areas
AdTech
Alternative Data/Data Scraping
Breach Notification & Incident Response
Children's Privacy & EdTech
Consumer Protection
Copyright Infringement & DMCA
FinTech
FTC, State AG, & Other Regulatory Investigations
Heath Privacy
Information Security
Internet Gaming, Gambling, & Fantasy Sports
Law Enforcement & Surveillance
Litigation
Privacy & Global Data Protection
Transactions & Data Issues in M&A
Trust, Safety, & Reporting Obligations
Ranked Offices
Provided by ZwillGen PLLC
ZwillGen PLLC rankings
USA Guide 2022
Filter by
USA - Nationwide
Privacy & Data Security
2 Ranked Lawyers
Lawyers
Privacy & Data Security: The Elite
1 Department
Department
Privacy & Data Security: The Elite