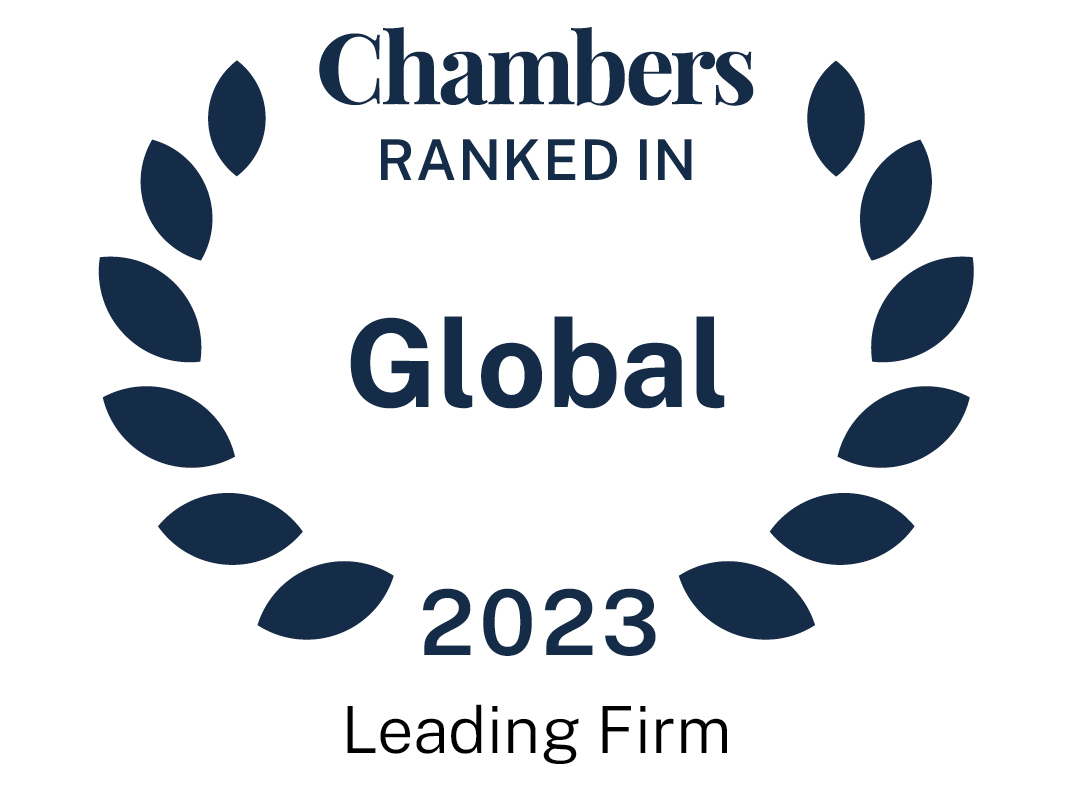 About
Provided by Weber & Co.
Global
Number of lawyers worldwide: 15
Languages: English, German, Italian, French
Firm Overview:
WEBER & CO. is one of the leading Austrian law firms. Its lawyers are highly specialised and committed to the highest standards of legal service and proficiency. On the basis of its long-standing tradition, WEBER & CO. offers legal services in all areas relevant to businesses, with a focus on corporate, finance, M&A, litigation, real estate, and private clients. The firm's approach is creative and pragmatic, helping its clients to assess and effectively manage legal risks and to find practical solutions in the relevant legal, business and, when necessary, political environments.
WEBER & CO. has extensive experience in the legal management of projects in Austria and in foreign jurisdictions. Partners of the firm have authored numerous articles and books on domestic and international business law and they teach in leading European universities and institutions. The firm is regularly consulted on legislative matters.
Main Areas of Practice: Corporate & M&A:
WEBER & CO. provides innovative solutions in all matters of corporate governance, corporate structures and management liability. The lawyers of the firm support clients in shareholder meetings and in any type of corporate litigation. The firm is active across the whole range of mergers and acquisitions, including public takeovers, management buyouts and buyins, as well as private equity and venture capital for Austrian and foreign corporate and financial institutions. Services include pre-acquisition structuring, process planning, legal due diligence reviews, labour law aspects, takeover proceedings before the Austrian Takeover Commission, and merger clearance proceedings before the Austrian and EU authorities. One of the strengths of WEBER & CO. is the combination of corporate and M&A know-how with its broad capital market and finance expertise.
Capital Markets, Finance, Restructuring:
WEBER & CO. sets standards in capital markets transaction, representing issuers, underwriters as well as shareholders. The expertise includes all areas of equity and debt transactions, tailor-made for the client's needs, e.g. initial public offerings (IPOs), private placements, capital increases, high yield bonds and hybrid bonds, as well as stock exchange listings. WEBER & CO. acts on behalf of companies of all sizes, as well as lenders, in structuring and documenting bilateral and syndicated, secured and unsecured loans, private placements (Schuldscheindarlehen), including combined bank-bond financings, structured financing, and restructuring of existing financings. WEBER & CO. advises creditors and debtors of loans on the restructuring of financings in complex situations. The firm supports corporations, investors and insolvency administrators in the acquisition and disposal of businesses as well as of distressed loans, and in the assertion of claims in insolvency proceedings.
Financial Regulation:
WEBER & CO. has recognised experience in advising on the supervision and regulation of banks, insurance companies, investment firms, brokers, exchanges and clearing houses. The firm's lawyers provide support in all areas supervised by the Austrian Financial Market Authority. The firm's financial regulation practice encompasses the legal structuring of new and innovative products, regulatory capital, the establishment of financial services businesses such as financial institutions, insurance companies, and e-banking structures. WEBER & CO. lawyers advise their clients in the application of regulatory rules in transactions, regulatory investigations, and anti-money laundering matters. Further, the firm advises with a particular view on AIFMD — compliance of structures.

Litigation & Forensic Services:
WEBER & CO. has outstanding expertise in representing industrial clients, banks and insurance companies before Austrian civil and criminal courts and in out-of-court dispute resolution mechanisms (e.g. mediation). The main emphasis lies in complex disputes in commercial, criminal and corporate law matters. In addition, WEBER & CO. supports clients on actions of interim relief, in particular related to the enforcement of or defence against claims for interim relief as well as other security measures. WEBER & CO. provides investigations of white collar crime or other violations of law, particularly where the integrity of board members has been called into question (forensic services). The strengths of the firm are developing and executing a tailored investigation strategy combined with an expedient internal communication and a professional communication with the investigating authorities.
Real Estate & Construction:
WEBER & CO. offers real estate investors strategic assistance in all issues related to the acquisition, financing, and on-going administration of real estate. The firm acts on behalf of listed real estate corporations, banks, insurance companies, investors, and developers and also assists domestic and foreign real estate funds in setting up fund structures and buying and selling real property located in Austria. WEBER & CO. offers developers and general contractors solid knowledge of the real estate industry and of the contracts used, such as agreements with architects and contractors, general contracting agreements, FIDIC contracts, and of their public law aspects.
Private Clients:
WEBER & CO. advises high net worth individuals and business owners on all legal matters related to their private affairs. Its partners have an outstanding level of expertise in the field of wealth structuring and succession planning. Services for private clients include all personal matters, especially in contract law, corporate law, foundation law, inheritance law, asset protection and family law. The firm supports private clients in choosing the most suitable structure to best execute a charitable purpose. WEBER & CO. is able to assist private clients in court proceedings as well as vis-à-vis government bodies and offers cross-border advice through its international network.
Arbitration:
Lawyers of WEBER & CO. advise and represent domestic and foreign clients in international and Austrian arbitration proceedings, in particular under Vienna, ICC, UNCITRAL or DIS rules. Partners serve as arbitrators or chair arbitral tribunals. Services offered include arbitration agreements, pre-arbitral negotiations, the conduct of arbitral proceedings, advocacy at trial, as well as the challenge and enforcement of arbitral awards. Lawyers of the firm also appear before courts to prosecute or defend applications for interim measures in support of arbitration proceedings.
Clients:
WEBER & CO. advises Austrian and foreign, large and medium-sized, public and private companies, private clients, as well as Austrian and foreign governments and governmental organisations. Based on facts and evidence, together with the client, the firm prepares detailed risk and cost analyses and develops a comprehensive strategy, optimising the client's position.
International Work:
The firm's partners have a wide range of experience in providing legal advice in the implementation of crossborder transactions, as well as in the structuring and legal co-ordination of companies activities in foreign countries. Through its network of excellent partner firms, WEBER & CO. assists clients in their business strategies throughout Western as well as Central and Eastern Europe, the USA and the Middle East. Furthermore, WEBER & CO. is frequently consulted as Austrian local counsel in cross-border transactions.
Ranked Offices
Provided by Weber & Co.
Weber & Co. rankings
Global Guide 2023
Austria
Capital Markets
1 Department
2 Ranked Lawyers
Department
Lawyers
Stefan Weber
Head of Capital Markets
Articles, highlights and press releases
12 items provided by Weber & Co.