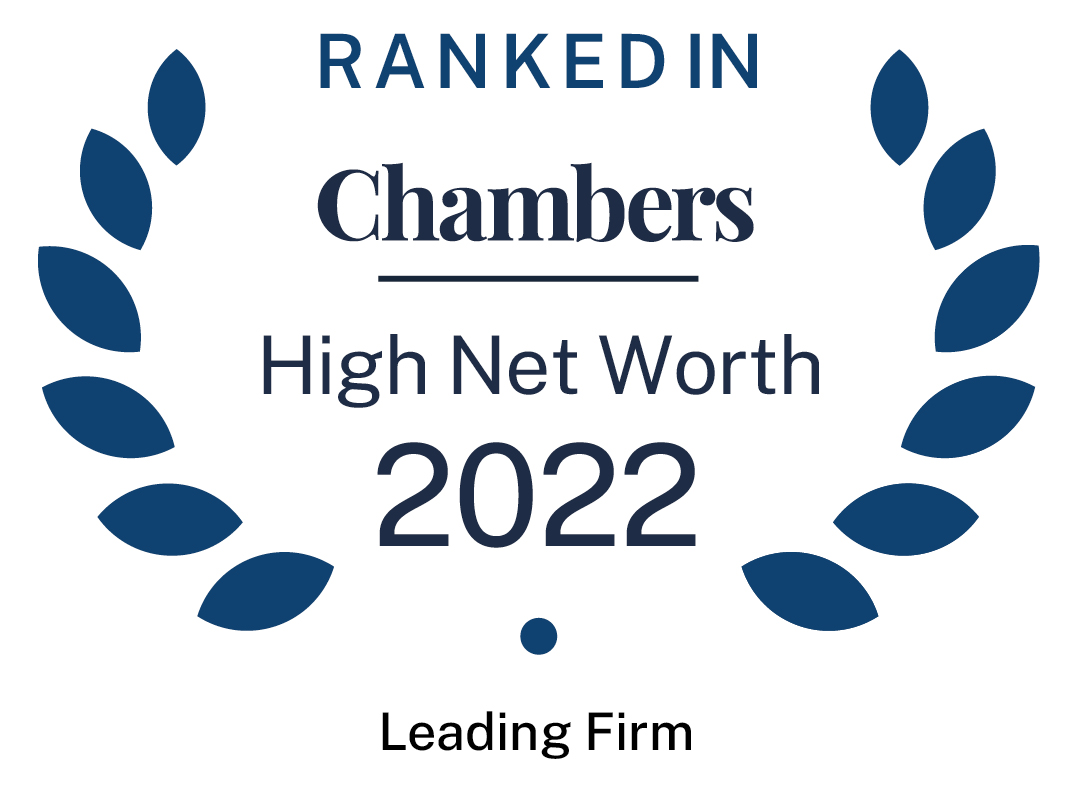 About
Provided by Tiberghien
High Net Worth
Firm Details:
Board: Koen Morbée, Koen Van Duyse, Alain Van Geel, Stijn Vastmans
Number of partners: 17
Number of other lawyers: 101
Languages: Dutch, English, French, German, Italian, Russian, Spanish

Firm Overview:
Tiberghien is an independent law boutique specialised in all domains of taxation and family (property) law.
With 118 lawyers and offices in Brussels, Antwerp, Ghent, Hasselt, Luxembourg and Zurich, Tiberghien is the biggest independent tax practice at the Belgian Bar.
It was established in 1939 by the late Albert Tiberghien, the founding father of tax law in Belgium. Tiberghien can rely on a rich history and wide experience in advising corporate clients, families and (their) businesses on all aspects of tax and estate planning.
The main asset of Tiberghien consists of a multidisciplinary, 360° approach to tax and all related aspects (such as family and corporate governance for family businesses). The size and the level of expertise of the team allows the firm to closely monitor new developments and to tailor its service to the exact needs of each client. In addition, the firm can draw on an extensive international network of specialists.
Main Areas of Practice:
Tiberghien offers expertise in all domains of taxation and family (property) law. The HNW department focusses on structuring investments, family businesses and wealth (prenuptial agreements, donations, wills, inheritances…).
International Work:
Tiberghien acts for HNW individuals resident in Belgium or abroad and for national and multinational companies and institutions. As a top tier Belgian tax firm, the company has established succesful operational relationships with a number of (tax) law firms across Europe and beyond. Tiberghien bundles specific expertise on certain jurisdictions in country desks: Dutch Desk, French Desk, German Desk, Italian Desk, Luxembourg Desk, Spanish Desk and Swiss Desk.

Practice Areas and Offices:
Private Clients & Family Owned Businesses
Contacts: Gerd D. Goyvaerts, Walter Verlinden, Alain Van Geel, Griet Vanden Abeele, Emilie Van Goidsenhoven, Romina Abiuso, Pieter Souffriau
Emails: [email protected], [email protected], [email protected], [email protected], [email protected], [email protected], [email protected]
Family Property Law, Family Mediation & Litigation
Contacts:Alain Van Geel, Larissa De Wulf, Dominique De Bie
Emails: [email protected], [email protected], [email protected]
Real Estate & Infrastructure Tax
Contacts:Claudine Bodeux, Robin Minjauw
Emails:[email protected], [email protected]

Transfer Pricing & Valuations
Contact: Andy Neuteleers, Tine Slaedts
Email: [email protected], [email protected]
Individual & HR Tax
Contacts: Koen Van Duyse, Daan Buylaert
Emails: [email protected], [email protected]
Tax Litigation
Contacts: Ben Van Vlierden, Vincent Vercauteren
Emails: [email protected], [email protected]
Voluntary Disclosure
Contacts:Gerd D. Goyvaerts, Céline Van houte
Emails: [email protected], [email protected]
Dutch Desk
Contact:Griet Vanden Abeele
Email: [email protected]
French Desk
Contact: Emilie Van Goidsenhoven
Email: [email protected]
German Desk
Contact: Gerd D. Goyvaerts
Email:[email protected]
Italian Desk
Contact: Romina Abiuso
Email: [email protected]
Luxembourg Desk
Contact: Michiel Boeren
Email: [email protected]
Spanish Desk
Contact: Alain Van Geel, Stein De Maeijer, Romina Abiuso
Emails: [email protected], [email protected], [email protected]
Swiss Desk
Contacts: Gerd D. Goyvaerts, Walter Verlinden, Alain Van Geel
Emails:[email protected], [email protected], [email protected]
For more information and contacts concerning the corporate expertise of Tiberghien the firm refer to the general Chambers tax guide.

Offices:
Belgium
Antwerp:
Grotesteenweg 214 B.4
2600 Antwerp
M [email protected]
T +32 3 443 20 00
F +32 3 443 20 20
Brussels:
Tour & Taxis
Avenue du Port 86C B.419
1000 Brussels
M [email protected]
T +32 2 773 40 00
F +32 2 773 40 55
Ghent:
Esplanade Oscar Van de Voorde 1
9000 Ghent
M [email protected]
T +32 9 265 95 51
Hasselt:
Koningin Astridlaan 35
BE-3500 Hasselt
M [email protected]rghien.com
T +32 11 57 00 13
Luxembourg:
Luxembourg
23, Boulevard Joseph II
LU-1840 Luxembourg
M [email protected]
T +352 27 47 51 11
F +352 27 47 51 10
Switzerland:
Zürich
Bodmerstrasse 7
CH-8027 Zürich
Switzerland
M [email protected]
T +41 44 280 00 34
Ranked Offices
Provided by Tiberghien
Tiberghien rankings
High Net Worth Guide 2022
Belgium
Private Wealth Law
1 Department
4 Ranked Lawyers
Department
Lawyers