Paul, Weiss, Rifkind, Wharton & Garrison LLP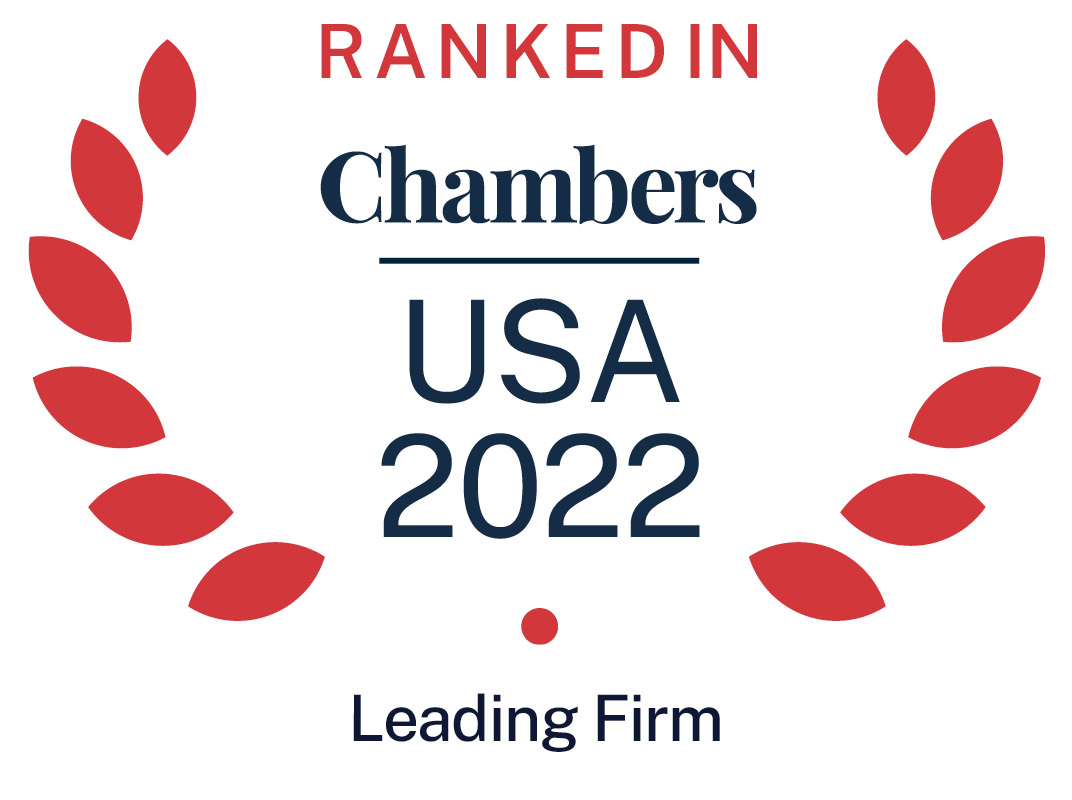 Also ranked in the following guides
About
Provided by Paul, Weiss, Rifkind, Wharton & Garrison LLP
USA
Chairman: Brad S. Karp
Deputy Chair: Valerie E. Radwaner
Firm Overview:
Paul, Weiss, Rifkind, Wharton & Garrison LLP is a firm of about 1,000 lawyers with diverse backgrounds, personalities, ideas and interests who provide innovative and effective solutions to our clients' most complex legal and business challenges. The firm represents many of the world's largest and most important public and private corporations, asset managers and financial institutions, and clients in need of pro bono assistance.
Main Areas of Practice:
Litigation:
The firm's Litigation Department is unparalleled in achieving successful results and its lawyers regularly go up against the most skilled adversaries in the world, winning decisive trial, arbitration and appellate victories. The firm has helped favorably resolve a wide range of regulatory and enforcement inquiries and managed myriad internal investigations. Clients include Fortune 50 corporations, and well-known asset management, financial services, technology, sports, biopharmaceutical, medical device, media, energy, insurance, industrial and other companies.
Securities Litigation:
The firm is widely recognized as having the nation's preeminent securities litigation and regulatory practice. For decades, its lawyers have guided global corporations, financial institutions, boards and individuals through 'bet-the-company' securities-related crises, winning trials, prevailing on motions or negotiating favorable resolutions.
White Collar & Regulatory Defense:
Government investigations of corporations or individuals pose unique threats and require unique skills. Clients rely on Paul, Weiss, Rifkind, Wharton & Garrison LLP to protect their businesses and reputations and to manage the behind-the-scenes interplay among competing regulators and enforcement agencies.
Internal Investigations:
The firm has extensive experience conducting sensitive, complex investigations on behalf of companies, boards and audit committees in response to a broad range of issues and potential liability, as well as on behalf of special litigation committees responding to shareholder demands.
Antitrust:
The firm represents many of the world's largest companies, advising defendants and plaintiffs in the full range of U.S. antitrust litigation, counselling and investigations; clearance matters; cartel matters; and advocacy before regulators. With a deep bench of former antitrust officials and first-class trial lawyers, the firm handles matters involving significant reputational and financial exposure.
Supreme Court & Appellate Litigation:
Led by one of the nation's preeminent Supreme Court advocates, the firm handles high-impact appeals before the U.S. Supreme Court and federal and state appellate courts, regularly winning appeals in cases of critical national and business interest.
Mergers & Acquisitions Litigation:
Paul, Weiss, Rifkind, Wharton & Garrison LLP is among the leading firms representing clients in high-stakes disputes arising in the transactional context in multiple state and federal courts—including in the Delaware Court of Chancery, where it has won several recent landmark decisions.
Class Actions:
The firm has achieved extraordinary results at trial and in settlement negotiations in its clients' most threatening class actions, including antitrust, securities, consumer and insurance class actions, employment class and collective actions, and mass torts and product liability disputes.
Intellectual Property:
Its lawyers have successfully represented clients in scores of enterprise-threatening patent litigations, including numerous high-stakes trial wins. A specialized IP-focused corporate team also helps clients identify, protect and enhance their IP rights in transactions.
Crisis Management:
When an adverse incident threatens to cause a full-blown crisis, the firm provides the multidisciplinary advice needed to stabilize the situation and allow the company to get back to business. It also provides comprehensive counsel on all manner of crises, enabling clients to take informed action to mitigate fallout.
Bankruptcy Litigation:
The firm works hand in hand with its preeminent Restructuring Department to ensure the best possible outcomes for clients facing challenging situations in the context of a bankruptcy, out-of-court restructuring or insolvency, whether domestic or foreign.
Cybersecurity & Data Protection:
The firm helps clients manage and respond to fast-moving data breach situations, advising them on effective, proactive strategies to reduce business risk and in the defense of related litigation and regulatory enforcement matters.
Cryptocurrency & Blockchain:
The firm leverages a deep familiarity with both the technology and the evolving regulatory climate of digital assets to help clients navigate enforcement challenges and mitigate legal risks, including anti-money laundering, sanctions and other financial crime risks.
International Arbitration:
The world's largest companies call on Paul, Weiss, Rifkind, Wharton & Garrison LLP to resolve their most complex and high-stakes arbitrations. The firm handles an array of international arbitrations in a broad range of arbitral forums.
Transactional:
The firm is a trusted strategic partner to the world's largest corporations, alternative asset managers and financial institutions on their most complex legal and business challenges and transformational transactions. It is recognized as a leader in M&A, private equity, capital markets, finance, investment management, real estate, tax, executive compensation, restructuring and corporate governance.
Mergers & Acquisitions:
The M&A group brings vast experience to the world's largest public and private companies, investment funds, financial advisors, financial institutions and investors on their most important M&A and activist defense matters.
Private Equity:
The firm represents the industry's leading private equity firms and their portfolio companies in a full spectrum of transactions, including leveraged buyouts, majority and minority investments, sales and divestitures, joint ventures, financings, securities offerings and recapitalizations.
Capital Markets:
The firm regularly represents issuers, including both public and private equity-backed companies, and their underwriters in a range of complex U.S. and global offerings of securities and stock exchange listings, including SPACs, as well as SEC regulatory, corporate governance and stock exchange compliance matters.
Finance:
The firm has extensive debt financing expertise, handling lender- and borrower-side leveraged finance transactions, direct lending and hybrid capital financings, award-winning securitizations and structured products, and complex derivatives structures.
Investment Management:
The firm advises prominent private fund managers across the liquidity spectrum on their most sophisticated matters, including fund formation, management company arrangements, investment management M&A transactions and regulatory and compliance advice.
Real Estate:
The firm has decades of experience working with public and private real estate developers and operators, institutional investors and lenders on transformative real estate transactions, including residential, commercial and retail projects.
Tax:
The tax team plays a critical strategic counsel role in multibillion-dollar domestic and cross-border transactions, working closely with our transactional practices to create innovative and advantageous tax solutions and tax-efficient structures for clients on their most important matters.
Executive Compensation:
The executive compensation team offers exceptional skills and experience in a variety of matters, offering solutions-oriented advice on multibillion-dollar corporate transactions, state-of-the-art executive compensation arrangements and ERISA breach of fiduciary duty claims.
Restructuring:
The firm's nationally preeminent Restructuring Department provides commercial advice to linchpin stakeholders in high-profile restructuring matters across virtually every industry. It represents debtors, official and unofficial creditor committees, government entities and equity sponsors in chapter 11 cases, corporate reorganizations and workouts, and other restructuring transactions.
Sustainability & ESG:
The dedicated, multidisciplinary ESG advisory team helps clients navigate the economic, legal, political and reputational risks that accompany socially focused initiatives, advising on a full suite of sustainability and ESG reporting, risk and compliance concerns.
Ranked Offices
Provided by Paul, Weiss, Rifkind, Wharton & Garrison LLP
USA
San Francisco

535 Mission Street, 24th Floor, San Francisco, California, USA, 94105

View ranked office

Washington, DC

2001 K Street, NW, Washington, DC, District of Columbia, USA, 20006-1047

View ranked office

Wilmington

500 Delaware Avenue, Suite 200, Post Office Box 32, Wilmington, Delaware, USA, DE 19899-0032

View ranked office
Paul, Weiss, Rifkind, Wharton & Garrison LLP rankings
USA Guide 2022
Filter by
California
Litigation: White-Collar Crime & Government Investigations
1 Department
4 Ranked Lawyers
Department
Litigation: White-Collar Crime & Government Investigations
Lawyers
Delaware
Chancery
1 Department
1 Ranked Lawyer
Department
Lawyers
District of Columbia
Antitrust
1 Department
1 Ranked Lawyer
Department
Lawyers
Antitrust: Litigation Specialists
3 Ranked Lawyers
Lawyers
Intellectual Property: Litigation
1 Department
1 Ranked Lawyer
Department
Intellectual Property: Litigation
Lawyers
Litigation: General Commercial
2 Ranked Lawyers
Lawyers
Litigation: General Commercial: The Elite
1 Department
Department
Litigation: General Commercial: The Elite
Litigation: White-Collar Crime & Government Investigations
1 Department
1 Ranked Lawyer
Department
Litigation: White-Collar Crime & Government Investigations
Lawyers
New York
Antitrust
1 Department
4 Ranked Lawyers
Department