Oraro & Company Advocates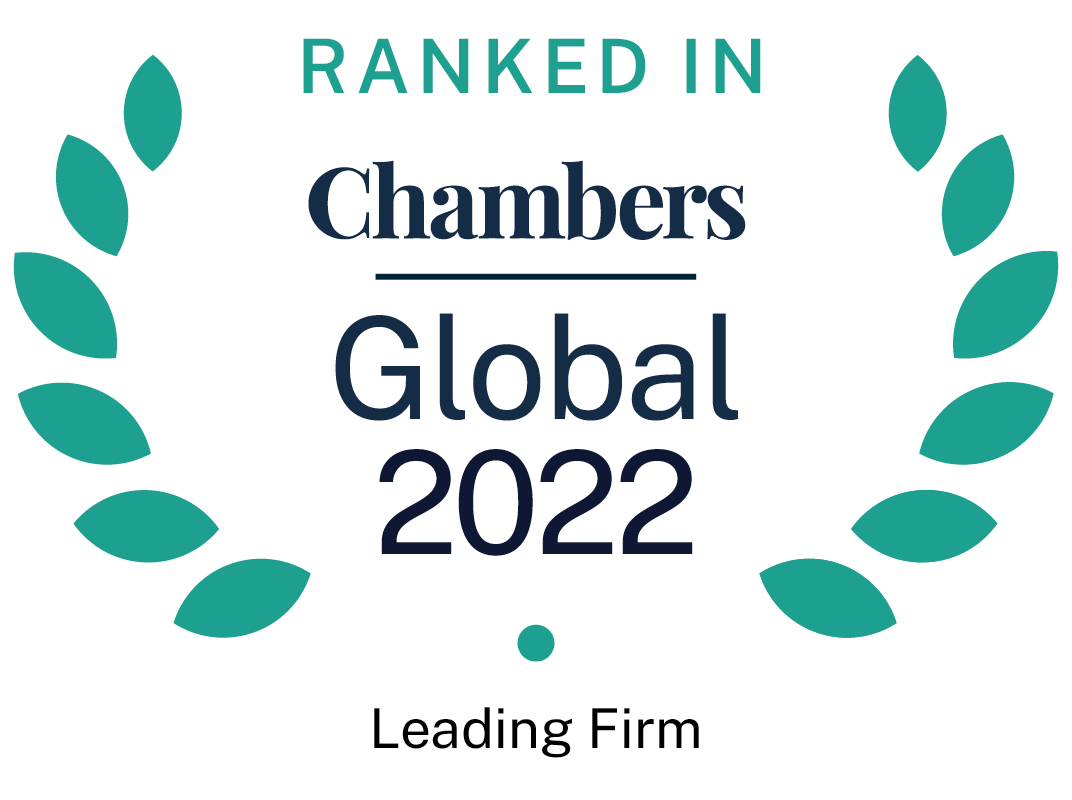 About
Provided by Oraro & Company Advocates
Global
Senior Partner: George Oraro SC
Number of partners: 10
Number of other lawyers: 15
Languages: English, Kiswahili
Firm Overview:
Oraro & Company Advocates is a full-service market-leading African law firm established in 1977 with a strong focus on dispute resolution and corporate & commercial law. With a dedicated team of 10 partners, 6 senior associates, 9 associates, 1 lawyer and 36 support staff, the firm has been consistently ranked by leading legal directories such as Chambers Global, IFLR 1000 and Legal 500 as a top-tier firm in Kenya. Oraro & Company Advocates has represented both local and foreign clients, governments, regulators, and not-for-profit organisations from target industry sectors including construction, education, energy, financial services, manufacturing and industries and the public sector. In May 2021, Oraro & Company Advocates joined AB & David Africa (ABDA) - a pan-African business law network, as an Affiliate Member, allowing Oraro & Company Advocates to continue operating independently while promoting the objectives of the ABDA, which include the wholistic offering of seamless legal services across Africa. As a Firm, we pride ourselves in our deeply-rooted client relationships by providing quality legal services through our partner-led approach, drawing from local knowledge and global perspectives.
Main Areas of Practice & Recent Transactions: 
Arbitration:
The firm's arbitration practice has undoubtedly been at the forefront of International Arbitration in Kenya, representing clients in international arbitration tribunals such as the ICC, LCIA and ICSID.
Key highlights include:
Advised a major American private equity fund on their legal options and remedies against former directors and shareholders of a leading East African civil engineering and construction company with a view of recovering an arbitral award of USD 23.2 million from the LCIA.
Representing a Canadian based energy company as co-counsel in the ICSID proceedings brought against the Government of Kenya (GoK) in respect of the unlawful revocation of the company's geothermal licence worth USD 312.7 million.
Contact: George Oraro SC Email: [email protected]
Contact: Noella Lubano Email: [email protected]
Asset Tracing & Recoveries:
The practice area team has specialist know-how and deep experience in offering strategies for obtaining effective and time-critical legal remedies to secure and recover assets, including freezing injunctions, disclosure orders and protection of assets.
Key highlights include:
Acting for the Central Bank of Kenya in the recovery of funds in the "Goldenberg" related cases, in excess of USD 1 billion.
Representing Imperial Bank Kenya Limited (Under Receivership) in a claim that seeks the tracing and recovery of approximately USD 340 million which was defalcated from a Bank.
Contact: George Oraro SC Email: [email protected]
Contact: Noella Lubano Email: [email protected]
Banking & Finance:
The firm's banking and finance practice area is well-known for its rich experience in advising clients in a wide range of financial services including asset finance, securities, structured finance, debt finance, complex banking litigation, debt recovery and asset tracing.
Key highlights include:
Advising a leading manufacturer of Fast Moving Consumer Goods, in their USD 50 million facility with several lenders including top tier banks in Kenya.
Advising Absa Bank Kenya PLC in a EUR 10.5 million financing transaction involving two hoteliers.
Contact: Pamella Ager Email: [email protected]
Capital Markets:
The firm has been instrumental in the development of the legal and regulatory framework for Kenya's Capital Markets Authority (CMA) as well as advising the Nairobi Securities Exchange technical committee.
Key highlights include:
Advising the GoK in an Initial Public Offering (IPO) of shares in KenGen (Kenya's largest electricity generating company).
Advising Industrial and Commercial Development Corporation and the GoK on the amendment of the Memorandum and Articles of Association and application to both CMA and NSE for increase of Capital and Rights Issue.
Contact: George Oraro SC Email: [email protected]
Contact: Pamella Ager Email: [email protected]
Conveyancing & Real Estate:
The firm has been involved in large complex development projects, joint ventures and project finance for local and international clients.
Key highlights include:
Acted for a leading Kenyan investments and real estate company in the sale of ten high-end five-bedroom villas in a gated estate known as Amara Ridge in Karen worth USD100 million.
Acting in a joint venture between a real estate developer and a landowner for the development of the Habitat Heights Project. The project involves the construction of 8,888 houses in Mavoko, Machakos County as part of the government's Big Four Agenda on affordable housing.
Contact: Pamella Ager Email: [email protected]
Corporate & Commercial:
The firm's corporate and commercial practice is involved in advising clients in areas such as complex mergers, acquisitions, joint ventures and commercial contracts for which the firm is well regarded.
Key highlights include: 
Acting for the National Bank of Kenya Limited in relation to the take-over of 100% of the Company's shares by KCB Group PLC.
Acting for Art-Caffe Coffee & Bakery Limited (the company) and the shareholders in relation to the sale of the entire share capital of the company to Emerging Capital Partners, a private equity fund established in the United States of America.
Contact: George Oraro SC Email: [email protected]
Contact: Jacob Ochieng Email: [email protected]
Dispute Resolution:
The dispute resolution practice has advised clients on a wide range of contentious matters including banking litigation, highly complex commercial disputes, constitutional law, election petitions, environmental litigation, employment and labour law, family law, public procurement and property disputes.
Key highlights include:
Acting for a Kenyan company which transmits, distributes and retails electricity in a case which seeks to stop an alleged payment of USD 20 billion in respect of power purchase agreements
Contact: George Oraro SC Email: [email protected]
Contact: John Mbaluto Email: [email protected]
Employment & Labour:
The firm provides clients with practical and commercial responses to a broad spectrum of employment issues including employment contracts, unfair terminations disputes, redundancy, pensions and collective bargaining support.
Key highlights include: 
Acting on behalf of one of Kenya's and East Africa's leading premier teaching and referral health care facilities in an appeal challenging the decision of the Supreme Court that held that the client's proposed redundancy exercise and in particular the notices contravened the Collective Bargaining Agreement and Section 40 of the Employment Act
Acting for the pension scheme in defending a judgement by the RBT for unpaid retirement dues of approximately USD 79.1 million by former employees of Telkom Kenya Limited, owned by a UK private equity firm operating in Africa
Contact: Chacha Odera Email: [email protected]
Infrastructure, Projects & PPP:
The firm combines legal and sector expertise in advising on all stages of a project including structuring, drafting and negotiating and project finance.
Key highlights include:
Advising Tata Chemicals Magadi Limited, Africa's largest soda ash manufacturer, in relation to the validity of its mining lease in so far as it grants it extractive rights over Lake Magadi which is the mining area and on the royalty rates payable
Advising the government-to-government collaboration between the Government of Kenya and China National Petroleum Corporation on a proposed USD 1.8 billion project to develop up to 350 MW of geothermal power plant
Contact: Jacob Ochieng Email: [email protected]
Contact: Cindy Oraro Email: [email protected]
Restructuring & Insolvency:
The firm delivers practical advice on both contentious and non-contentious aspects of insolvency law and regularly work closely with a broad range of stakeholders including banks, financial intermediaries, distressed companies, creditors, private equity sponsors and governments.
Key highlights include:
Acting in a contentious case concerning insolvency of a manufacturer of edible salts (directors/shareholders) versus a Kenyan commercial bank in liquidation and receivership as well as providing advice on non-contentious aspects of Insolvency including Employment Law
Advising and drafting agreements for a consortium of banks involved in a non-contentious insolvency matter with a value of USD 64.5 million
Contact: Noella Lubano Email: [email protected]
Tax:
The firm regularly advises on a wide range of tax matters including domestic and international tax, value-added tax (VAT), income tax, capital gains tax, transfer pricing and tax litigation.
Key highlights include:
Acting for a Kenyan based company that manufactures branded beer, spirits, and non-alcoholic beverages in an appeal against excise duty and VAT assessment on alcoholic beverages amounting to USD 180 million
Acting for a Kenyan mining company in a matter that involved an assessment raised against the company in respect of VAT, withholding tax and corporation tax worth USD 10 million
Contact: George Oraro SC Email: [email protected]
Contact: Lilian Renee Omondi Email: [email protected]
Oraro & Company Advocates rankings
Global Guide 2022
Filter by
Kenya
Banking & Finance
1 Department
1 Ranked Lawyer
Department
Lawyers
Corporate/M&A
1 Ranked Lawyer
Dispute Resolution
1 Department
3 Ranked Lawyers
Department
Lawyers
Dispute Resolution: Arbitrators
1 Ranked Lawyer
Employment
1 Department
1 Ranked Lawyer
Department
Lawyers
Real Estate
1 Department
1 Ranked Lawyer
Department
Lawyers