Nasser Sociedade de Advogados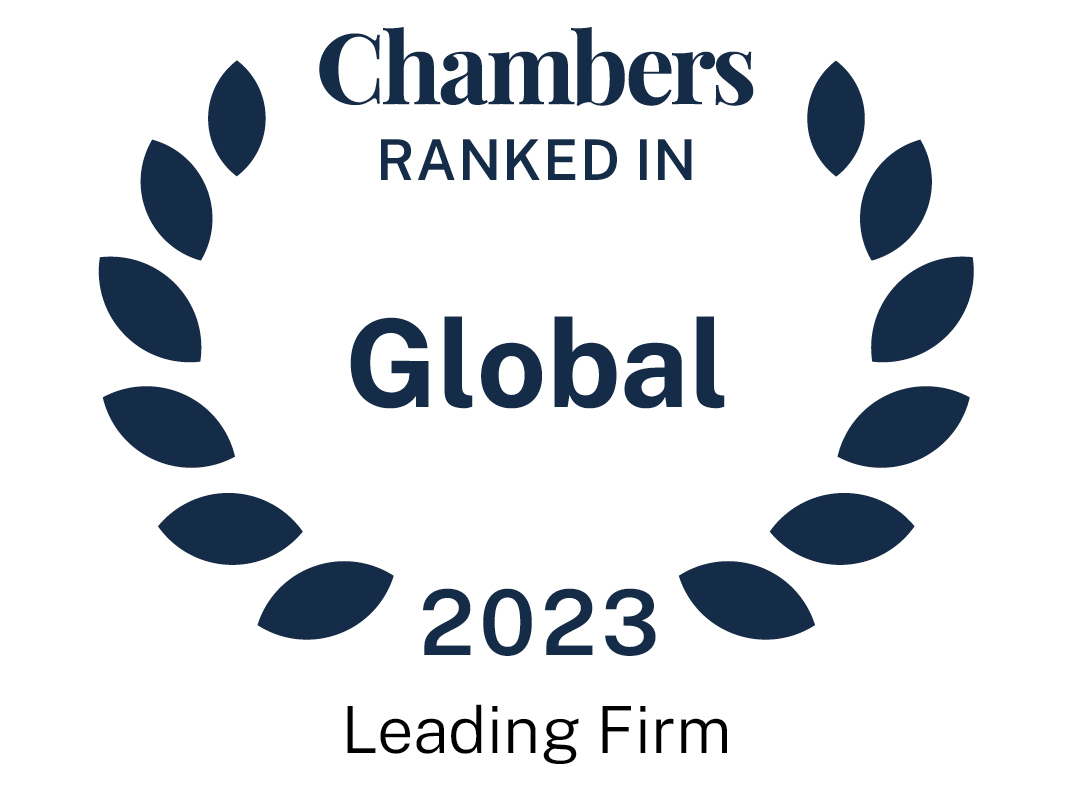 About
Provided by Nasser Sociedade de Advogados
Global
Firm Details:
Website: http://nasser.adv.br/en/
Tel:+55 11.3854.9100
Chairman: Rabih Nasser
Managing Partners: Anderson Stefani
Number of Partners: 8
Number of Lawyers: 11
Languages:Portuguese, English, Spanish, French, Arabic
Firm Overview:
Nasser Advogados was founded in 2008 with the commitment to provide legal services with excellence. Nasser does its utmost to combine a deep knowledge of law with a clear perception of practical constraints at stake. Throughout these years of teamwork, Brazilian and foreign companies of various sizes and sectors have trusted the firm with their legal dealings and a wide range of correlated issues, problems, and crisis situations. The firm's practice in several areas is organized around four major axes: Business Law, Dispute Resolution, Public Law, and International Law, which comprise the different specialties of their professionals. They also express the goal of the firm to provide complete solutions that combine the different specialties.

Main Areas Of Practice:
Environmental Law:
Partners: 1
Fee earners:1
Supporting clients to meet legal requirements and comply with environmental standards, planning of precautionary programs for companies of all sectors and sizes, and defending clients in administrative and judicial proceedings.
International Trade:
Partners:2
Fee earners:3
The firm has an outstanding performance in the area of International Trade. The practice can be divided into the following areas: Trade Remedies, International Contracts, and Business Negotiations. The area also focuses on customs issues related to the support on import and export activities, including administrative and judicial measures on matters of tariff classification, tariff alterations, import licensing, export control and other issues.
International:
Partners:2
Fee earners:2
Support to companies and States in the analysis of international treaties and rules and their applicability to Brazilian or other countries' national laws and assisting clients to understand the regulatory frameworks to which they are subjected.
Competition Law:
Partners:1
Fee earners:2
Practice in administrative processes before the Administrative Council for Economic Defense (CADE), including assistance in procedures of merger control and preventive consultancy, providing guidance on whether a business deal should be notified to CADE and with respect to practices that could constitute anticompetitive practice.
Business Law:
Partners:4
Fee earners:3
The firm's experience in business law spans across four major subareas: Mergers, Acquisitions, and Structured Transactions; Foreign Investments and Capital Markets; Contracts; Corporate Governance and Ethics.
Real Estate:
Partners:1
Fee earners:2
Real estate deals, including purchase and sale, leasing, and structured transactions.
Public, Regulatory, AND INFRASTRUCTURE LAW
Partners:3
Fee earners:2
Strategic advice on a wide range of public, regulatory, and infrastructure law subjects, including concessions, bidding processes, administrative contracts, procedures for expression of interest, and other forms of public calls, in addition to other issues involving the relationship between private agents and public entities.
DISPUTE RESOLUTION
Partners:3
Fee earners:5
Practice in business dispute resolution related to the most different issues and industries, in judicial, arbitration, and administrative proceedings.
TAX AND CUSTOMS
Partners:1
Fee earners:2
Tax advice on direct and indirect taxes, guidance on law changes, and analysis of tax impacts and gains regarding the client's business. Practice in judicial and administrative tax litigation.
TEXTILE AND APPAREL:
Representation of a Peruvian producer and importer of textiles and apparel on a safeguard investigation initiated by the Peruvian government against such products. The investigation was terminated without the application of safeguard measures.
PET FILMS :
Acting in anti-dumping investigations and a public interest assessment on imports originating from Bahrain and Peru. The firm represented a Peruvian manufacturer/exporter and a Brazilian importer. The first investigation was terminated without the application of anti-dumping duties.
STEEL BARS:
Anti-dumping investigation initiated by the Peruvian government on the imports originating from Brazil and Mexico. The firm represented a Brazilian manufacturer/exporter. The investigation was terminated without the application of anti-dumping duties.
TIRES FOR BUSES AND TRUCKS:
Investigation and sunset review of the antidumping duties on the imports of tires for buses and trucks originating from South Korea, Japan, Thailand, South Africa, Russia, and Chinese Taipei. The firm represented a South-Korean manufacturer/exporter, which received the lowest anti-dumping duty.
BIAXIALLY ORIENTED POLYPROPYLENE FILMS (BOPP):
Anti-dumping investigation on imports of BOPP originating from Argentina, Chile, Peru, Colombia, India, and Chinese Taipei. The firm represented four exporting companies and one Brazilian importer. The investigation was terminated without the application of duties.
PRACTICE AREAS:
·ENVIRONMENTAL LAW
·INTERNATIONAL TRADE
·INTERNATIONAL
·COMPETITION LAW
·BUSINESS LAW
·REAL ESTATE
·PUBLIC, REGULATORY, AND INFRASTRUCTURE LAW
·DISPUTE RESOLUTION
·TAX AND CUSTOMS
OFFICES:
Av. Angélica, 2510 - 3º andar Higienópolis - São Paulo, SP - Brazil
+55 11.3854.9100
[email protected]
Ranked Offices
Provided by Nasser Sociedade de Advogados
Nasser Sociedade de Advogados rankings
Global Guide 2023
Brazil
International Trade/WTO
1 Department
1 Ranked Lawyer
Department
Lawyers