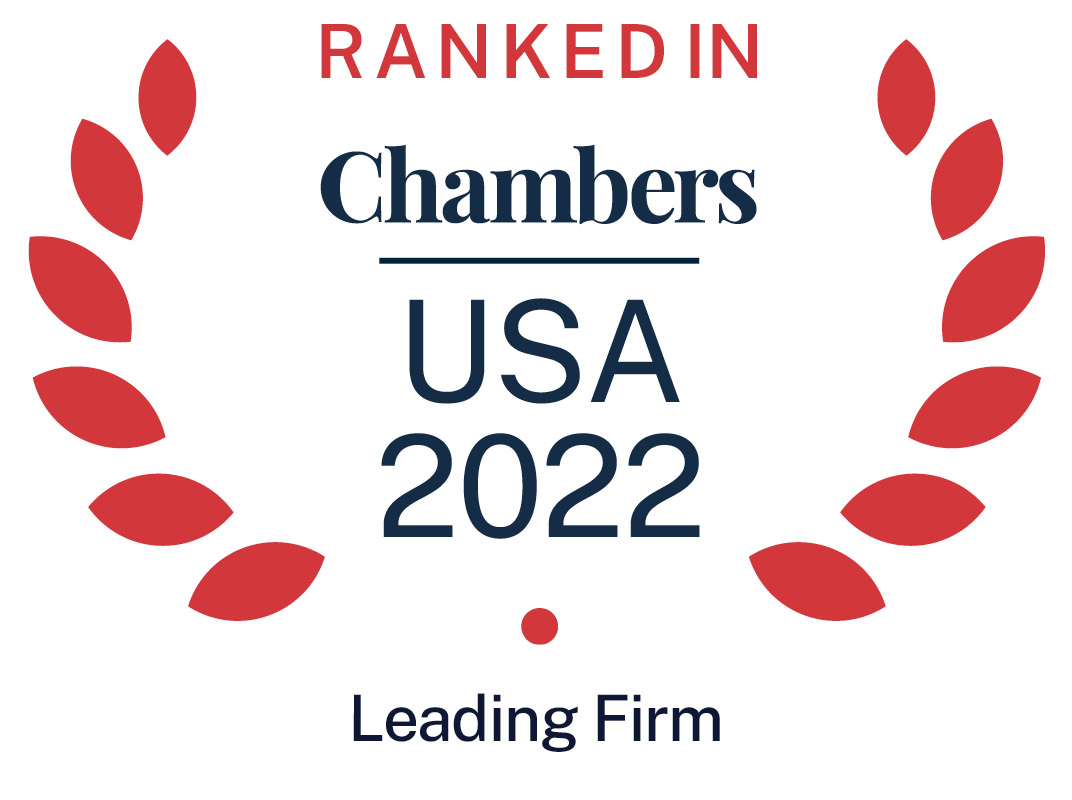 About
Provided by Murphy & King, P.C.
USA
Managing Partner: Harold B Murphy
Executive Director: Megan A Pluviose
Number of partners: 13
Number of lawyers: 18
Firm Overview:
Since 1980 Murphy & King, P.C. has met the legal needs of individuals, small businesses and large corporations by unraveling complex legal issues and delivering on-target solutions in a focused and cost effective manner. Murphy & King attorneys represent clients in areas ranging from commercial litigation, bankruptcy and financial restructuring to business formation, labor and employment, white collar defense and internal investigations. Clients include private and public corporations, investment partnerships, government agencies, Fortune 500 companies, individuals and non-profit organizations. Murphy & King's sensible approach to legal guidance is embodied in its 12 partners and nine attorneys and reflected in its ongoing investment in the most current technology available to the legal profession. This commitment to technology allows Murphy & King attorneys to build evidentiary databases and offer interactive documents that allow for immediate access to critical case information, thereby truncating the time between the onset of a client's problem and its resolution. Exceptional legal talent and catered client service have earned Murphy & King a reputation as a top-notch mid-sized firm.
Main Areas of Practice:
Litigation:
Murphy & King's litigation attorneys appear before state and federal courts and administrative agencies with an 'at trial' success rate of 85% or higher. Several cases tried by Murphy & King attorneys have set legal precedents in areas such as intellectual property, business fraud, bankruptcy, leveraged buyouts, professional malpractice and employment. The firm's litigation attorneys, led by Daniel J Lyne and Dan Rabinovitz, work with clients outside the courtroom as well, guiding them through critical cost/benefit decisions. The wide-ranging civil litigation practice group offers expertise in the following areas: financial representations, warranty and fraud claims, business divorce and intra-entity disputes, real estate development, ownership and construction disputes, labor and employment, intellectual property claims, insolvency, public and administrative law and fiduciary duty and professional liability claims.
Contact: Daniel J Lyne, Dan Rabinovitz
Bankruptcy & Financial Restructuring:
The bankruptcy and financial restructuring group represents debtors, creditors and creditors' committees, estate fiduciaries, investors in formal insolvency proceedings and out-of-court workouts throughout the United States. The group is led by Harold B Murphy, who is widely acknowledged in numerous leading legal publications for his expertise in bankruptcy law, and is a fellow of the American College of Bankruptcy. Murphy & King bankruptcy lawyers have been nationally recognized for delivering superior results in a timely and cost-effective manner. Members of the group include former law clerks to bankruptcy judges and attorneys with the Office of the United States Trustee. Murphy & King's bankruptcy practice is regularly called upon to serve as estate representatives and counsel in Chapter 7 and 11 cases. The group has represented clients in all types of businesses including real estate, hospitality, healthcare, technology, telecommunications, manufacturing and retail.
Contact: Harold B Murphy
Corporate & Real Estate:
The corporate and real estate practice group at Murphy & King represents clients in a variety of business and real estate related transactions. Murphy & King's corporate attorneys regularly advise private companies, private equity investors and their portfolio companies, family-owned businesses, and start-ups with respect to business combination transactions, including mergers and acquisitions, restructurings, recapitalizations, joint ventures, and strategic alliances. The firm regularly advises private equity and venture capital investors, as well companies seeking investment from such investors, in private placement transactions involving the issuance and sale of equity and debt securities, including preferred stock, convertible promissory notes, and simple agreements for future equity ("SAFEs"). Murphy & King's attorneys are counsel to owners, developers, investors, landlords and tenants in the sale, acquisition, financing, development and leasing of commercial real estate.
The group provides specialized advice to real estate owners, cultivation facilities, dispensaries, financial institutions and investors in the developing area of cannabis law, including with respect to real estate acquisitions and leasing, entity structure and formation, capital raising, private placements, banking and finance and other business matters. The firm also counsels clients with respect to the impact of federal and state laws and regulations on their cannabis-related activities and the risk factors involved in various cannabis transactions. Robert E Richards, Jr. heads this practice group and has compiled a team of professionals who are able to negotiate and complete complex business and real estate transactions in a thorough and efficient manner.
Contact: Robert E Richards, Jr.
White Collar Defense & Internal Investigations:
The white collar defense and internal investigation practice group provides a unique opportunity for individuals and corporations seeking assistance with navigating the complex landscape of regulatory or governmental investigations and criminal prosecutions. The firm's seasoned attorneys have substantial law enforcement and prosecutorial experience, allowing them to offer competitive hourly rates and cost effective staffing, as dictated by the complexity of each matter. In the event a criminal matter proceeds to trial, the firm's experienced trial lawyers are ready to attack the government's case and provide a top-notch courtroom defense of their clients.
Contact: Dan Rabinovitz
Ranked Offices
Provided by Murphy & King, P.C.
Murphy & King, P.C. rankings
USA Guide 2022
Massachusetts
Bankruptcy/Restructuring
1 Department
5 Ranked Lawyers
Department
Lawyers