Luthi & Co (CDS-LUTHI Group)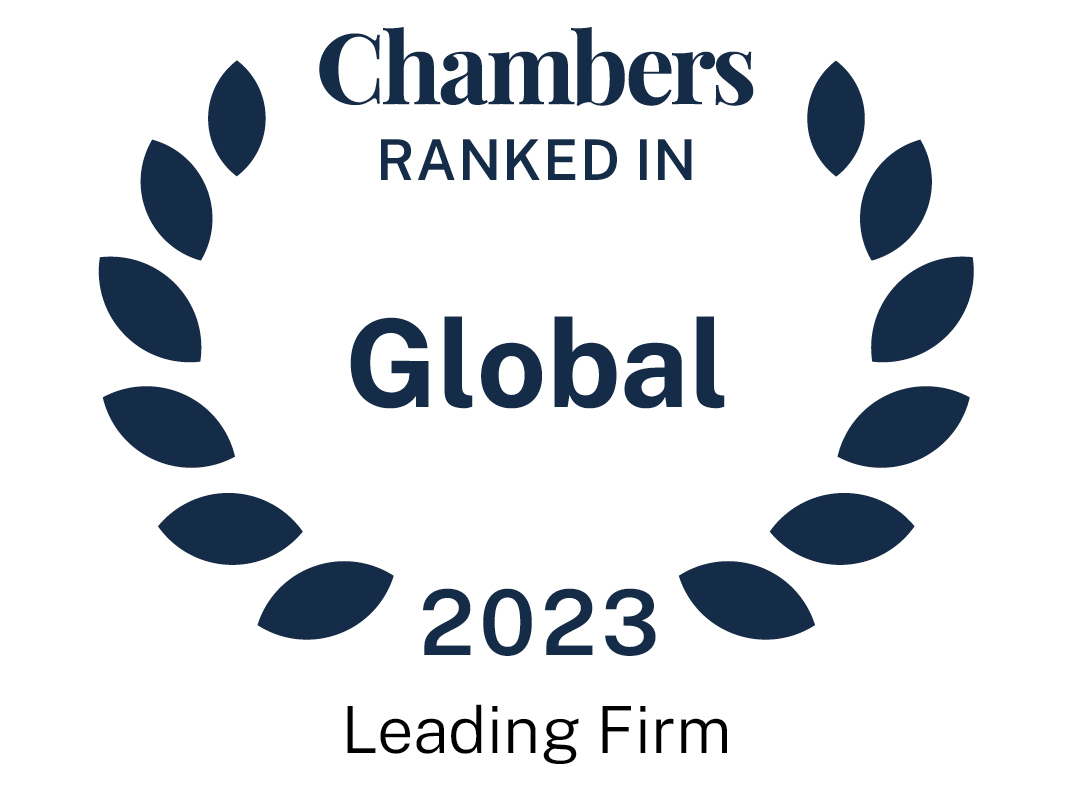 About
Provided by Luthi & Co (CDS-LUTHI Group)
Global
Managing Partner: Richard Luthi
Languages: English, Hebrew
Firm Overview:
Luthi & Co. — is a boutique law firm established in 1986 by Richard Luthi, which specialises in intellectual property litigation: patents, designs, copyright, trademarks, passing-off, trade secrets, etc. While the firm's expertise encompasses all areas of intellectual property litigation, it is particularly renowned both in Israel and abroad for its patent litigation practice. The litigation group is headed by Richard Luthi, considered by many to be Israel's leading patent litigator.
Luthi & Co. has been involved in many of the most important intellectual property cases in Israel and has been instrumental in establishing Israeli intellectual property jurisprudence.
Luthi & Co. has extensive experience in handling complex cases in the fields of pharmaceuticals, biotechnology, aerospace, communications, high-tech, consumer product manufacturers and many more. Its expertise in handling complex IP cases also benefits from the fact that, in addition to law degrees, many members of the team also hold scientific degrees in pharmaceutics, biology, physics etc., as well as advanced business degrees.
In fact, Luthi & Co. is also well known outside Israel, as it has been frequently retained to assist and advise clients on patent litigation matters abroad.
For many years, Luthi & Co. has been recognized as a leading Israeli intellectual property firm by the major global law firm ranking organisations such as Chambers, Legal 500, Managing Intellectual Property, Dun & Bradstreet and many more.
In October 2022, Luthi & Co. formed a new Intellectual Property Group jointly with the leading patent attorney firm Cohn, de Vries, Stadler & Co. ("CDS"). The name of the new group is CDS-LUTHI.
Following the establishment of the CDS-LUTHI IP Group, Luthi & Co. is the litigation department of the Group and CDS is the prosecution department of the Group.
Together, the Group is able to offer both litigation and prosecution services of the highest quality.
Main Areas of Practice:
■ Intellectual Property
■ Patents
■ Copyright
■ Designs
■ Trademarks
■ Passing Off
■ Trade Secrets
■ Data Protection
■ Pharmaceuticals & Biotechnology
■ Plant Breeders' Rights
Litigation:
Luthi & Co., the litigation department of the CDS-LUTHI Group, has an unmatched reputation in the field of intellectual property litigation, both in civil actions before the Israeli Courts as well as in Opposition and Revocation proceedings before the Israeli Patent and Trademark Office. The firm has been involved in most of the major IP litigation cases held in Israel over the past 30 years and its clients include some of the world's leading multinational pharmaceutical and high-tech companies, as well as local and foreign companies operating in more traditional technologies. The firm's lawyers combine mastery of the art of advocacy together with the unique ability to present to the Courts in a comprehensible manner even the most complex technological issues.
International Litigation Management:
Luthi & Co., is frequently retained to assist and advise multinational clients on patent litigation matters in multiple jurisdictions. As a result, the firm has extensive experience coordinating clients' efforts and strategies in transnational IP disputes so as to meet local needs in each territory. To this end, the firm has been involved in litigation management in the US, the European Patent Office (as well as various European countries, e.g. UK, Germany and Sweden), Australia, Brazil and Mexico.
Validity & Infringement Assessment:
By providing a forensic analysis of the validity of a patent — or a patent portfolio — and the scope of the protection it affords. The CDS-LUTHI Group helps its clients achieve their strategic objectives and understand the risks or opportunities involved in new product development or litigation proceedings. The same applies to other IP rights, such as trademarks and designs.
Protection & Enforcement Strategy:
Luthi & Co. works with clients to enforce their IP rights against counterfeiters and pirates. The group helps clients tailor an enforcement plan that protects their IP rights, secures their revenues and deters the pirates. The firm also has extensive experience in coordinating investigation and enforcement actions with government agencies, such as the police and customs, so that the full weight of the criminal and civil law can be brought to bear, right down the supply chain.
Licensing & Joint Ventures:
Luthi & Co. offers practical advice on designing and implementing strategies for leveraging IP assets, such as licensing agreements, joint ventures and franchising. The firm's experience in litigation helps clients avoid pitfalls, and its focus is on constructing secure, advantageous, commercially workable arrangements that will meet the client's needs and stand the test of time.
Pharmaceutical Regulatory Affairs:
Luthi & Co. has experience and expertise in regulatory affairs and can offer its clients practical advice on how to comply with the regulatory requirements for pharmaceuticals and medical devices. Moreover, with valuable rights such as 'Data Exclusivity' and 'Patent Term Extensions' on offer, IP rights have become inextricably bound up with the regulatory process for pharmaceuticals and medical devices, so this dual expertise allows the firm to offer clients a comprehensive overview of the IP options available. The firm has also been involved in representing its clients before the Israeli government and the Knesset (the Israeli parliament) in relation to legislative proceedings concerning both regulatory and IP matters.
Due Diligence Enquiries & IPR Portfolio Evaluation:
For investments, acquisitions or mergers, an independent, critical evaluation of an IP portfolio may be vital to understand what is at stake. The CDS-LUTHI Group is focused on the client's needs and offers practical means to identify key areas of concern. Where IP is a valuable asset, CDS-LUTHI will investigate and verify the transaction.
Trade Mark & Design Registration & Prosecution:
The registration of trademarks and designs is a critical means of protecting a company's brands and the 'look and feel' of its products. Luthi & Co. prepares files and prosecutes trade mark and design applications, and offers its clients an efficient, economical service in this area.
Ranked Offices
Provided by Luthi & Co (CDS-LUTHI Group)
Luthi & Co (CDS-LUTHI Group) rankings
Global Guide 2023
Israel
Intellectual Property
1 Department
2 Ranked Lawyers
Department
Lawyers
Richard Luthi
Head of Intellectual Property