Lankler Siffert & Wohl LLP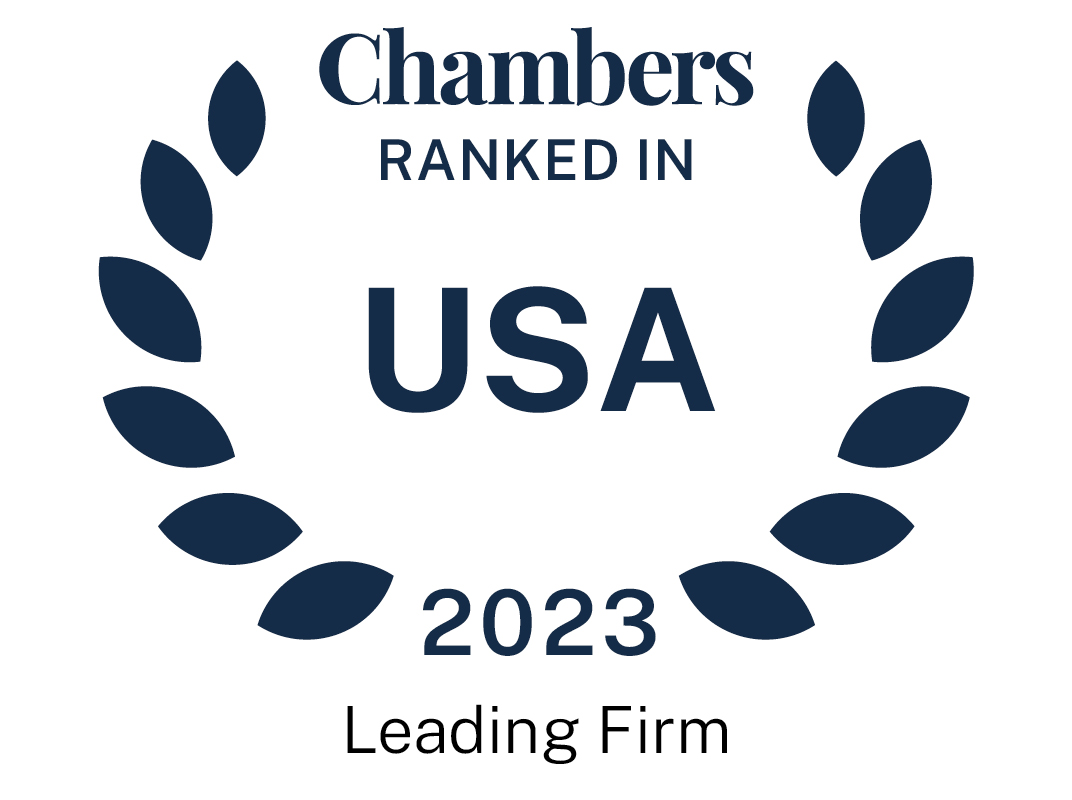 About
Provided by Lankler Siffert & Wohl LLP
USA
Firm Details:
LANKLER SIFFERT & WOHL LLP
Website: www.lswlaw.com
Tel: 1.212.921.8399
Number of partners: 8
Number of lawyers: 22
Languages: English, German
Firm Overview:
Over the more than 35 years since it was founded, Lankler Siffert & Wohl has leveraged its extraordinary reputation and record of excellence to build a powerhouse litigation boutique in New York City. Smart, deliberate, highly ethical, and highly effective, LSW is routinely involved in some of the most high-stakes white collar, regulatory, and commercial disputes in the US and abroad.
Clients come to LSW from around the globe to solve their most significant and complex legal problems — from nuanced negotiations to full-on legal battles. Among colleagues, LSW is regarded as "the lawyers' lawyers," both for its excellence in the craft of law, and for its track record of successfully representing other lawyers. LSW is known for its impeccable work product, the superb and cost-effective results it routinely achieves for its clients, and its creative approach to problem solving — both inside and outside the courtroom.
Main Areas of Practice:
White Collar Defense & Government Investigations:
LSW defends clients in white collar investigations and prosecutions brought by enforcement authorities throughout the US, and it routinely advises on the potential US effects of investigations and prosecutions in foreign jurisdictions.
The firm's representation of individuals includes CEOs, CFOs, and other high-ranking executives in a broad array of industries. LSW also represents and counsels corporations and corporate boards in connection with criminal and regulatory matters, most often in connection with internal investigations, presentations to law enforcement authorities, and responses to law enforcement inquiries and grand jury subpoenas.
As a result of increased international coordination on the government side—especially in the public corruption and securities fraud arenas — LSW has had occasion to defend individuals and entities in a wide range of complex cross-border proceedings. LSW's clients have been based throughout Europe, Asia, the Middle East, and the Americas, and the firm's work for its cross-border clients frequently requires close coordination with co-counsel in international jurisdictions.
LSW's exceptional track record rests on an early mastery of the facts, strategic counseling, and vigorous advocacy. Half of the firm's partners are former federal prosecutors, and because they have represented clients on both sides of the table, they bring a 360-degree perspective to each matter in which the firm is involved.
Much of LSW's work in white collar cases is geared toward pre-indictment advocacy—helping the firm's clients avoid criminal or regulatory charges altogether — and LSW vigilantly protects its clients' privacy interests in non-public matters. But if the need arises, LSW's deep bench of seasoned advocates will vigorously defend the firm's clients at trial, and LSW has achieved numerous acquittals and other favorable outcomes, including victories on appeal, in high-profile cases brought by US government agencies.
Securities & Other Regulatory Enforcement Defense:
LSW has successfully represented hundreds of financial services industry clients accused of securities, commodities, and banking violations in civil and regulatory proceedings. Drawing on decades of experience in matters related to the financial markets, the firm guides clients through every stage of the process, from informal inquiries and investigations to on-the-record testimony to — when necessary — litigation and trial.
The firm's lawyers are fluent in a wide range of financial instruments and trading platforms, including domestic and foreign exchanges as well as private trade among market participants. They have represented clients accused of improper practices in connection with the sale of many forms of securities and other financial instruments, including municipal securities, auction rate securities, mortgage-backed securities, derivative products, and cryptocurrency.
LSW also defends individual and entities in regulatory matters in a variety of other market sectors, including pharmaceuticals, consumer products, energy, aviation, construction, insurance, higher education, real estate, technology, and automotive. Decades of experience on the government side, coupled with the credibility and trust the firm has earned at the upper echelons of government, enable LSW to navigate highly regulated industries with ease and enhance the firm's ability to negotiate with the government effectively.
Attorney Ethics & Professional Conduct:
Since the firm's founding, LSW has regularly advised attorneys facing issues involving alleged or potential violations of the rules governing attorney conduct. The firm has appeared on behalf of its professional clients before courts, Congress, regulators, criminal authorities, professional disciplinary authorities, grievance committees and licensing boards. Additionally, LSW's deep knowledge of, and immersion in, the law governing lawyers enables the firm to develop creative solutions to mitigate risk and minimize disruption to its clients' practices.
LSW advises law firms, large and small, regarding conflicts and other professional conduct issues, as well as the ethical duty to report potential misconduct of lawyers at the client's firm or elsewhere. LSW also regularly represents top-tier law firms and lawyers facing allegations of malpractice and breaches of professional obligations. With the firm's wealth of experience, LSW can quickly identify issues and provide strategic advice, from pre-claim negotiation through defense and resolution. The firm also has counseled government attorneys in inquiries involving the Office of Professional Responsibility.
Civil Litigation & Dispute Resolution:
LSW applies its comprehensive knowledge of the law to litigate business disputes successfully from top to bottom, spanning early-stage negotiation, arbitration and mediation, discovery, trial of claims before federal and state courts and administrative bodies, and appeal.
The firm has represented clients from across Europe, Asia, the Middle East, and the Americas in US-based civil matters, often leveraging its extensive global network of legal professionals to help resolve all manner of cross-border disputes.
Clients value LSW's practical, cost-effective, and judicious approach to dispute resolution. Sensitive to the economic realities of litigation, the firm works toward achieving favorable outcomes through negotiation, arbitration, mediation, strategic advocacy, and creatively structured settlements, continuously adjusting its tactics based on new developments in the case. When trial is warranted, however, the firm's deep bench is always ready to wage vigorous battle in the courtroom.
In addition to representing LSW's own clients in civil disputes, the firm's partners have regularly acted as arbitrators, mediators, special masters, receivers, trustees, and independent consultants — both by court appointment and by private engagement — in securities, asset management, banking, copyright, real estate, contract, bankruptcy, and commercial tort disputes.
Ranked Offices
Provided by Lankler Siffert & Wohl LLP
Lankler Siffert & Wohl LLP rankings
USA Guide 2023
Filter by
New York
Litigation: Specialist Firms in White-Collar Crime & Government Investigations
1 Department
Department
Litigation: Specialist Firms in White-Collar Crime & Government Investigations
Litigation: White-Collar Crime & Government Investigations
6 Ranked Lawyers
Lawyers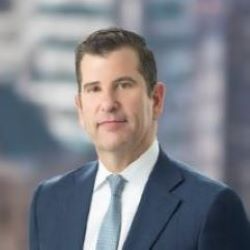 Other Lawyers
Lawyers