GNP Guia Naghi & Partners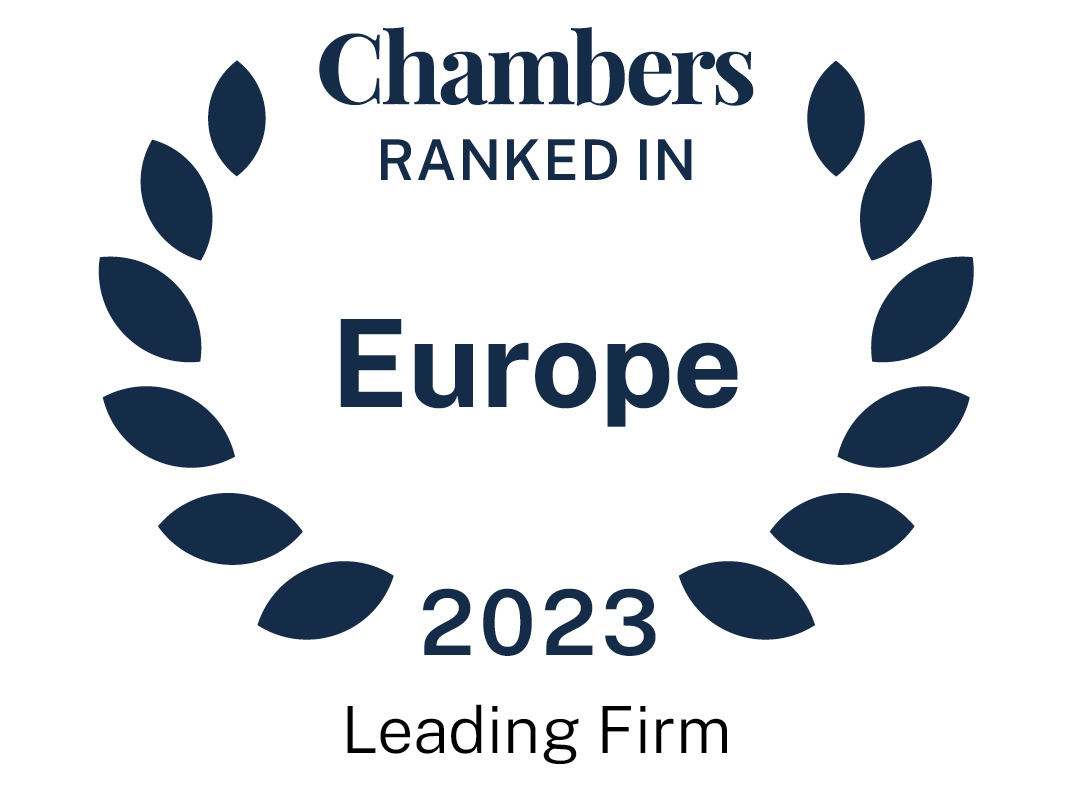 About
Provided by GNP Guia Naghi & Partners
Europe
Managing Partner: Manuela Guia
Number of partners: 4
Number of lawyers: 25
Languages: Romanian, English, French
Firm Overview:
GNP is a creative and versatile law practice offering consultancy and legal assistance at the highest standards. With a team of over 20 practitioners, coordinated by four partners, GNP has been involved in complex projects, laying on the table fresh and innovative perspectives on each addressed mandate. GNP seeks to fully understand its clients' markets and industries, their business objectives and to provide them with tailored solutions.
Main Areas of Practice:
GNP provides integrated services for domestic and cross-border matters across multiple practice areas: competition and state aid, pharma and healthcare, dispute resolution, data protection and technology, corporate M&A, public procurement, intellectual property, compliance, retail and consumer, IT & C, real estate and employment.
Competition: GNP offers full spectrum assistance in Antitrust and State Aid matters before the Competition Council and the European Commission: fully-fledged assistance to investigation, complaints, leniency and settlement procedures, dawn raid assistance, assessing potentially anticompetitive behaviour and providing advice on alternative solutions / courses of action, assistance with merger and State Aid notification to the Competition Council and European Commission.
Contact: Manuela Guia, Otilia Vilcu
Pharma& Healthcare: GNP assists major pharmaceutical companies with various issues: pricing, marketing authorizations, business restructuring projects, go-to-market initiatives, awareness and marketing campaigns, contract review, risk assessments, business distribution model changing, redesign of market approach and review and negotiations of contracts, market entry for new medicines, including vaccines, innovative and generics specific assistance and advice etc.
Contact: Manuela Guia, Tudor Nacev
Dispute Resolution: GNP litigation team has a wide experience assisting and representing clients before national authorities and courts of law, as well as before national and international arbitration bodies. GNP provides extensive legal assistance in administrative disputes, anti-trust and public procurement litigations, tax litigation as well as commercial or corporate disputes.
Contact: Octavian Adam
Data Protection: GNP provides legal advice on various data protection topics: liaising with the Romanian Supervisory Authority in respect of domestic and cross-border processing of personal data, reviewing the scope and the legal grounds of personal data processing, as mandatory steps under Regulation (EU) no. 2016/679 ("GDPR"), reviewing the notification obligation fulfilment in comparison to the requirement of GDPR; assessment of data processing agreements under the requirements of GDPR, assistance with Privacy Impact Assessment, Privacy by Design and Privacy by Default requirements, documenting Legitimate Interest Assessment, analysis of breach response procedures, assistance and representation throughout data protection investigations.
Contact: Bianca Naghi
Public Procurement: GNP assists its clients with all procedures and/or formalities to be carried out with Romanian authorities in various public procurement matters such as: specific assistance during any tendering process, assistance during negotiations for such public procurement contracts, contract negotiation and signing; assistance for implementation of public financed projects etc.
Contact: Manuela Guia, Octavian Adam
Intellectual Property: GNP provides legal assistance on various IP topics: trademark, designs, utility models and copyright registration, trademark and patent prosecution, trademark and patent litigation, representation in front of the Romanian State Office for Inventions and Trademarks, court representation in trademark and patent infringement cases.
Contact: Bianca Naghi
Compliance: GNP delivers practical solutions to day-to-day legal issues, supporting its clients' activities by preparing, drafting and reviewing all legal documents required for the day-to-day companies management, specific contracts, statements, letters, procedures, arrangements, agreements, etc.
Contact: Manuela Guia, Bianca Naghi, Otilia Vilcu
Key Clients: GNP is assisting clients from various industries such as pharmaceutical companies, insurance companies, financial institutions, retail companies, telecom companies, oil and gas companies, wood processing companies, ride sharing companies, tourism companies and more.
Ranked Offices
Provided by GNP Guia Naghi & Partners
Romania - Head office
Bucharest

93 – 95 Emanoil Porumbaru Street, Park Avenue, Building, 3rd floor, Bucharest 1, Bucharest, Bucureşti, Romania

Tel: +40 743 269 995
GNP Guia Naghi & Partners rankings
Europe Guide 2023
Romania
Competition/Antitrust
1 Department
2 Ranked Lawyers
Department
Lawyers