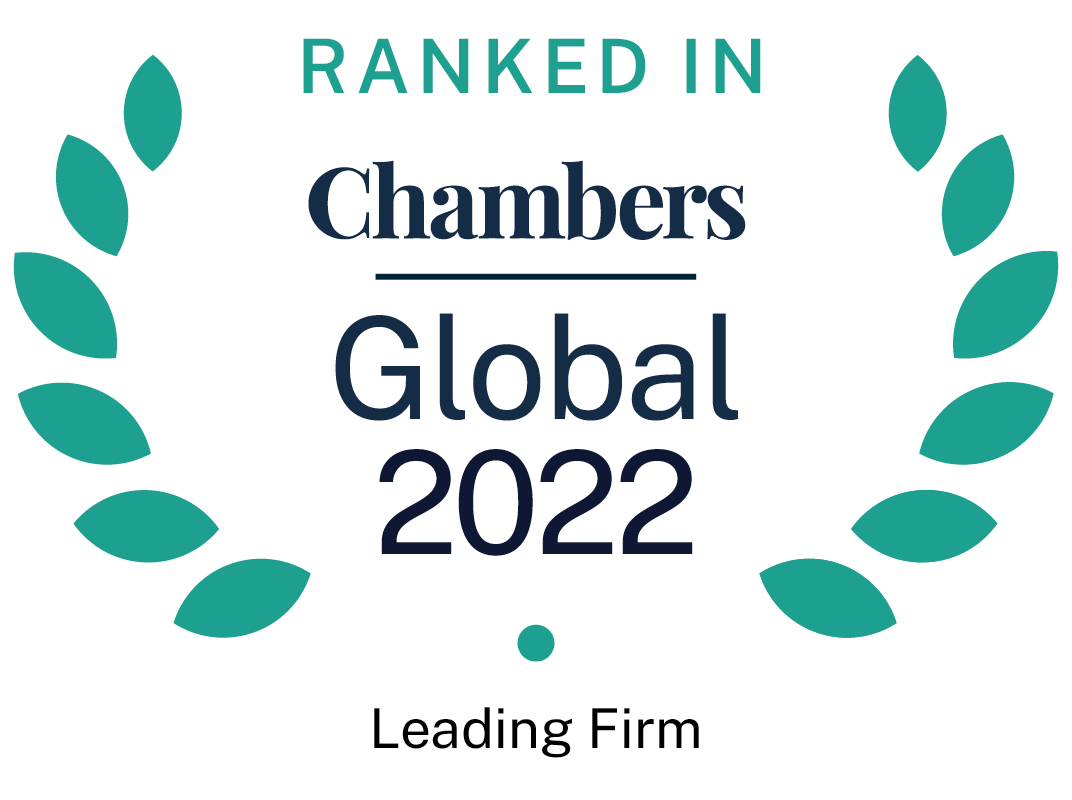 About
Provided by Gide Loyrette Nouel
Global
Senior Partner: Frédéric Nouel
Managing Partner: Jean-François Levraud
Number of partners worldwide: 112
Number of other lawyers worldwide: 500
International offices: 11
Firm Overview:
Gide is a leading international law firm and the first to have originated in France. Founded in Paris in 1920, today Gide operates from 11 offices across Europe, Asia, North Africa and in the United States. The firm has some 500 lawyers drawn from 35 different nationalities.
Main Areas of Practice:
Gide is a full-service international firm. Its areas of expertise include: arbitration; banking and finance; bankruptcy/insolvency; capital markets; competition and international trade; compliance and corporate investigations; criminal and commercial litigation; data protection; dispute resolution; employment; energy; healthcare and life sciences; insurance, industrial risk and transport; intellectual property; telecommunications, media and technology; mergers and acquisitions/corporate law; oil, gas and mining; private equity; projects (finance and infrastruc-ture); public law and environment; real estate transactions and financing; sports law; tax.
Organised into international practice groups, each specialising in a specific area of business law, Gide can draw on a veritable pool of market-recognised specialists who can act on all kinds of cases. The firm is in a position to set up task forces comprising legal and sector experts to best serve the needs of its clients. In line with its pioneering spirit and ambition to be a reference law firm as regards innovation, the firm can draw on the expertise of Gide 255 team dedicated to offering strategic, legal and regulatory advice on all matters related to its clients' digital transformation.
The recognised know-how of all Gide teams as regards business law, combined with the comprehensive experience of this new team on all challenges pertaining to digital transformation, together enable the firm to offer its clients a unique tool to help decision-making processes in a context that is disrupted by the advent of breakthrough technologies.
Clients:
Gide acts for a wide range of private and public clients, including multinational corporations, midcaps, local authorities, international institutions, sovereign states and start-ups.
International Work:
With over 200 lawyers working outside France, Gide has a truly international presence including in New York and London where its American and British partners cover all aspects of US and English law and, in particular, international financing transactions.
The firm has a long standing full-service presence in a number of countries where the legal system is based on Roman-Germanic principles and in particular in Brussels, Central and Eastern Europe (offices in Poland and Turkey, and over 50 lawyers), Asia (two offices in China and some 30 lawyers) and North Africa (three offices in Algeria, Morocco and Tunisia and some 40 lawyers).
Each one of the firm's offices is fully integrated in its cultural, legal, economic and political context and maintains close relations with the local administrations and agencies, the key players in the market, and the international organisations and financial institutions.
The firm regularly works in close co-operation with leading law firms in the countries where it does not have offices and is a member of several international legal networks (including the European Network together with Chiomenti, Cuatrecasas and Gleiss Lutz, and Lex Mundi).
Gide is widely regarded as a key player throughout Africa, having advised a broad, blue-chip client base on a range of complex and challenging transactions for some 50 years. Its experience and expertise extend across the entire continent. Gide has recently increased its reach on the continent with the signature of a strategic co-operation agreement with the African leading law firm Bowmans.
Offices:
Alger
6-8, rue Laroussi Amroune, Les Glycines - 16046 Alger
Tel. +213 (0)23 46 11 70
E-mail: [email protected]
Brussels
View Building - Rue de l'Industrie, 26-38 - 1040 Bruxelles
Tel. +32 (0)2 231 11 40/Fax +32 (0)2 231 11 77
E-mail: [email protected]
Paris
15 rue de Laborde - 75008 Paris
Tel. +33 (0)1 40 75 60 00
E-mail: [email protected]
Shanghai
Suite 2008, Shui On Plaza, 333 Huai Hai Zhong Road 200021 Shanghai
Tel. +86 (21) 5306 8899/Fax +86 (21) 5306 8989
E-mail: [email protected]
Beijing
Unit 01-02, Floor 15, Tower B, Parkview Green Tower, No. 9, Dong Da Qiao Road Chaoyang District Beijing 100020
Tel. +86 (10) 6597 4511/Fax +86 (10) 6597 4551
E-mail: [email protected]
Casablanca
Tour Crystal - 1, Boulevard Sidi Mohammed Ben Abdellah, Quartier Casablanca Marina - 20030 Casablanca
Tel. +212 (0)5 22 48 90 00/Fax +212 (0)5 22 48 90 01
E-mail: [email protected]
Warsaw
Metropolitan Building Plac Pilsudskiego 1 00-078 Warszawa
Tel. +48 22 344 00 00/Fax +48 22 344 00 01
E-mail: [email protected]
New York
One Rockefeller Plaza Suite 3040 New York, NY 10020
Tel. +1 (212) 403 6700/Fax +1 (212) 403 6740
E-mail: [email protected]
Tunis
22, rue Félicien Challaye - Mutuelleville 1082 Tunis - Le Belvédère
Tel. +216 (71) 891 993/Fax +216 (71) 280 634
E-mail: [email protected]
Istanbul
Esentepe Mah. Büyükdere Caddesi No:175 Ferko Signature (A Blok) Kat.16 34398 Şişli, İstanbul
Tel. +90 (212) 385 04 00/Fax +90 (212) 325 35 87
E-mail: [email protected]
London
125 Old Broad Street London EC2N 1AR
Tel. +44 (0)20 7382 5500/Fax +44 (0)20 7382 5501
E-mail: [email protected]
Ranked Offices
Provided by Gide Loyrette Nouel
Gide Loyrette Nouel rankings
Global Guide 2022
Filter by
Africa-wide
Corporate/M&A & Private Equity
1 Department
1 Ranked Lawyer
Department
Corporate/M&A & Private Equity
Lawyers
Dispute Resolution
1 Department
2 Ranked Lawyers
Department
Lawyers
Dispute Resolution: Arbitrators
2 Ranked Lawyers
Lawyers
Projects & Energy
1 Department
1 Ranked Lawyer
Department
Lawyers
Projects & Energy: Power
1 Department
Department
Department
Algeria
Corporate/Commercial: International Firms
1 Department
1 Ranked Lawyer
Department
Corporate/Commercial: International Firms
Lawyers
Belgium
Competition: EU
1 Department
2 Ranked Lawyers
Department
Lawyers
China
Corporate/M&A (International Firms)
1 Ranked Lawyer
Lawyers
David Boitout
Foreign expert for France
Corporate/M&A: Highly Regarded (International Firms)
1 Department
Department
Corporate/M&A: Highly Regarded (International Firms)
Europe-wide
Arbitration (International)
1 Department
1 Ranked Lawyer
Department
Arbitration (International)
Lawyers