ELIG Gürkaynak Attorneys-at-Law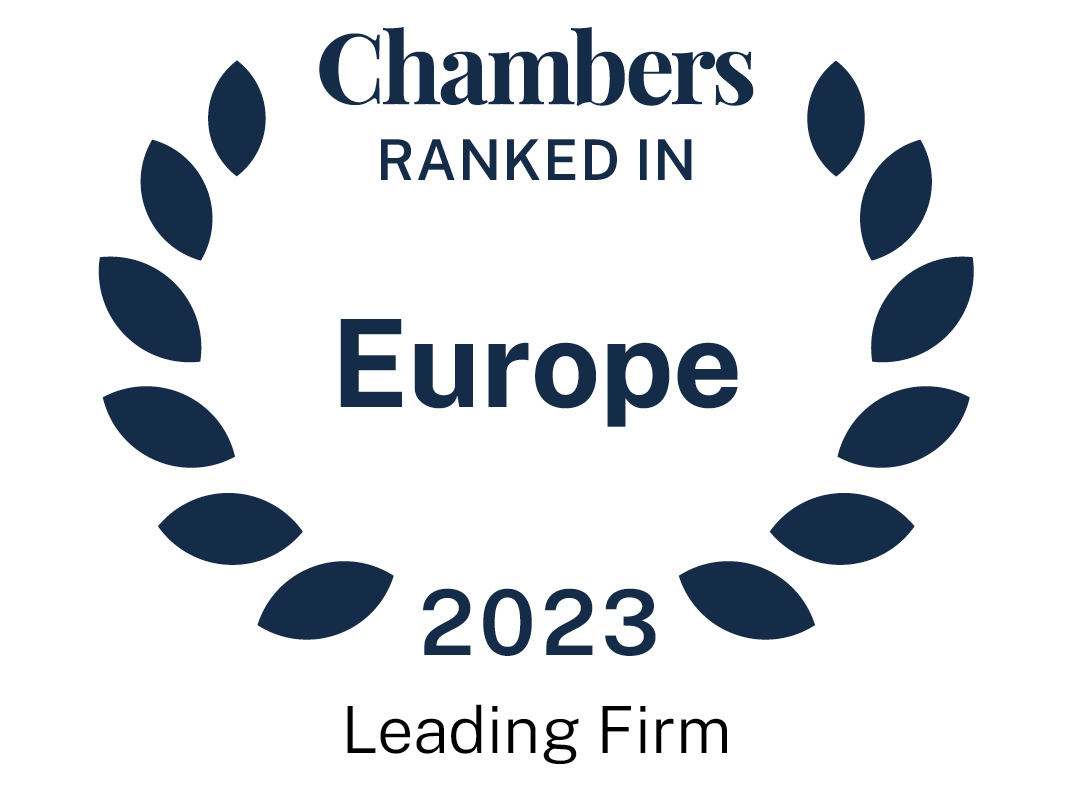 About
Provided by ELIG Gürkaynak Attorneys-at-Law
Europe
Founding Partner: Dr Gönenç Gürkaynak
Number of partners: 7
Number of counsel: 8
Number of lawyers: 95
Languages: English, French, German, Turkish
Firm Overview:
ELIG Gürkaynak Attorneys-at-Law is an eminent, independent Turkish law firm based in Istanbul. The firm was founded in 2005. The firm's legal team consists of 90 lawyers. ELIG Gürkaynak is committed to providing its clients with high-quality legal services. The firm combines a solid knowledge of Turkish law with a business-minded approach to develop legal solutions that meet the everchanging needs of clients in their international and domestic operations.
Main Areas of Practice:
Corporate; Banking & Finance; Mergers & Acquisitions:
ELIG Gürkaynak's corporate team assists multinational and domestic clients by providing a wide range of corporate advisory services. The team offers unique solutions and strategic planning regarding company incorporation and restructuring, along with a range of corporate housekeeping, and handles day-to-day corporate matters for a range of clients including Peugeot S.A., Ralph Lauren, L'Oréal and Google.
ELIG Gürkaynak represented its long term client Medtronic, a leading company in medical technology, services and products. In 2014, Medtronic and Medicall Biomedikal ("Medicall") have become shareholders of Biostar Biomedikal ("Company"). In the first half of 2020, Medtronic and Medicall have commercially agreed on entering into a settlement agreement for the purpose of acquisition of Medicall's shares in the Company by Medtronic. ELIG Gürkaynak has provided legal assistance to Medtronic in relation to all Turkish law related matters, including share purchase agreement, transactional closing documents and corporate governance matters. As of the closing of the transaction in September 2020 Medicall ceased to be a shareholder of the Company and Medtronic become the sole shareholder.
Another long term client is OCP, a phosphate rock miner, phosphoric acid manufacturer and phosphate fertilizer producer. OCP and Toros have entered a share purchase agreement for the purpose of acquisition of Toros' shares in Black Sea by OCP. Following completion of the transaction, Toros has ceased to be a shareholder of the company and therefore OCP has become the sole shareholder of Black Sea. ELIG Gürkaynak provided legal assistance to OCP in relation to all Turkish law related matters, including serving the call option notice, drafting, reviewing and negotiating share purchase agreement and all other transactional and corporate governance documents.
Competition & Antitrust:
ELIG Gürkaynak delivers the top competition law practice in Turkey with 52 competition law specialists. The team is led by Dr Gönenç Gürkaynak, ELIG Gürkaynak's founding partner, along with four partners and eight counsel. In addition to its unparalleled experience in merger control issues, ELIG Gürkaynak has vast experience in defending companies before the Turkish Competition Board in all phases of antitrust investigations, abuse of dominant position cases, leniency handlings and before the courts on issues of private enforcement of competition law, along with appeals of the administrative decisions of the Turkish Competition Authority.
The competition law team published a second academic gift book comprised of ten academic articles in order to contribute to the global discussion and study of contemporary competition law issues. This title, along with our earlier publications, is available to read on the firm's website.
ELIG Gürkaynak assisted clients with high profile investigations which resulted in landmark decisions during the past year. One of these cases involved Google, which ELIG Gürkaynak represented through the compliance process of the Turkish Competition Board's high-profile Shopping decision. The Turkish Competition Board decided that the violation found in the Board's Shopping decision has ceased.
In terms of merger control filings, the competition law and antitrust team assisted Peugeot SA in the merger control proceedings in Turkey for the transaction concerning the combination of two global automotive companies, Fiat Chrysler Automobiles N.V. and Peugeot S.A.. Peugeot S.A. merged with and into Fiat Chrysler Automobiles N.V.. Then Fiat Chrysler Automobiles N.V. and Peugeot S.A. formed Stellantis N.V. The transaction was notified to the Turkish Competition Authority on February 21, 2020. The Turkish Competition Board cleared the decision with conditions on December 30, 2020.
The firm also efficiently and successfully assisted United Technologies Corporation in the acquisition of sole control over Raytheon Company. According to the publicly available data, the acquisition that was an all-stock deal had an estimated transaction value of 121 billion USD. The Turkish Competition Board unconditionally approved the transaction.
ELIG Gürkaynak also represented London Stock Exchange Group plc. on its acquisition of sole control over Refinitiv Holdings Ltd. business. The Turkish Competition Board granted an unconditional approval to the transaction. The acquisition had a value of approximately USD 27 billion and was conditionally approved by the European Commission after a Phase II review.
In addition to the above, the competition law and antitrust team also provided advice to a broad range of clients including Diageo, Mercedes-Benz, Allianz, Google, Pfizer, QTerminals, Varian, Bayer – Crop Science, Colgate Palmolive, MSD, Anheuser-Busch InBev and 3M.
White Collar Irregularities & Compliance:
ELIG Gürkaynak is recognised as a leading law firm in relation to white collar irregularities, anti-money laundering and compliance matters and has a significant practice focusing on internal investigations and white collar crime matters. Amongst other areas, the practice advises clients in connection with Turkish corporate compliance issues under the relevant OECD Convention, FCPA, the UK Bribery Act and under the Turkish anti-corruption and anti-money laundering laws. This includes all matters relating to data privacy, employment, anti-corruption policies, anti-money laundering and other related aspects of the Turkish legal regime.
ELIG Gürkaynak has developed and implemented work plans for a large number of internal investigations conducted on the Turkish operations of multinational companies and large Turkish conglomerates that operate in various sectors such as medicines and medical, banking and finance sectors. This year, the firm is handling simultaneous white collar compliance projects for two conglomerates operating in real estate and manufacturing sectors. The firm has also recently assisted global banks and cosmetics companies in compliance and AML projects and high-level sensitive internal investigations. The firm frequently coordinates with clients' external and internal counsel located outside Turkey. Based on its extensive experience, ELIG Gürkaynak has interviewed hundreds of employees, drafted disclosure petitions, handled public and government relations aspects of projects, prepared due diligence reports, provided dozens of FCPA trainings, and helped clients adopt and implement policies for detecting and ensuring full corporate compliance in Turkey.
Dr. Gönenç Gürkaynak was co-chair of the B20 Anti-Corruption Task force during Turkey's Presidency of the B20 in 2015. Dr. Gürkaynak and the team also assist NGOs such as the OECD, Transparency International, Ethics and Reputation Society (TEID) and Basel Institute on Governance with regards to anti-corruption law, including design of and participation to projects responding to Turkish law related queries or participating in advisory councils. ELIG Gürkaynak is a participant to the several working groups of TEID, and a participant to and has spoken at the events for the Transparency International's Pharmaceuticals Sector Cooperation Program. The firm is also speaking at certification programs and classes of universities for compliance managers and experts.
Litigation & Administrative Law:
ELIG Gürkaynak is one of the few Turkish law firms that combines international legal practice with a solid track-record and knowledge of litigation before Turkish civil and administrative courts. The team is well-equipped to handle all types of civil legal disputes before the Turkish courts such as general civil litigation cases, including unfair competition cases, real estate disputes, bankruptcy and execution proceedings, and labour cases, intellectual property litigation, including securing and enforcing intellectual property rights such as trade secrets, and administrative matters, including arbitration related litigation and competition law litigation.
ELIG Gürkaynak is representing Digicom as plaintiff against LG wherein damages for termination of distributorship agreement is requested and the court-assigned-experts concluded a significantly high amount for compensation (which can be record-setting in Turkey). The case is still ongoing.
ELIG Gürkaynak also successfully represented Google entities before the regional administrative court as part of the appeal pursuant to Law No. 4982 on the Right to Information within the Turkish Competition Board's Android investigation. The Ankara Regional Administrative Court decided in Google's favour and dismissed the regional appeal of the Ministry of Justice and the Competition Authority.
ELIG Gürkaynak is also representing a multinational bank headquartered in the US against the Turkish Competition Authority wherein the Turkish Competition Authority kept the group companies of the client abroad liable due to not submitting the required information without actually making any notice to the client's group companies abroad. The case is aiming to prevent an admissible service practice that could unlawfully trigger liability.
The client portfolio in this practice area includes 3M, Twitter, Booking.com, Google, YouTube, Havaş, ICD, Digicom, Travelex, Metro, Tinmar Enerji, Diageo, Henkel, Alcon, MacDermid Alpha Italia Italy Srl, L'Oréal, Indesit, Medtronic and NCR.
Media, Internet & Telecommunication Law:
Unlike many Turkish law firms, ELIG Gürkaynak has an internationally recognised and significant practice in media, internet and new media, and telecommunications law delivering tailor made strategies for clients who operate in the technology, media, telecommunications and internet sectors, which requires the team to be at the cutting-edge of technology, with a thorough understanding of existing and emerging mediums while also demonstrating a comprehensive knowledge of legal practice. The team is highly committed to meeting the needs of domestic and international clients by combining their expertise in legal practice and specialising in unique practice areas. The practice covers domain name disputes, website agreements, internet copyright and internet trademarks, internet related litigation, regulatory counselling, notice and takedown or judiciary decision enforcement assistance, and localisation of telecom agreements and licenses to be signed with carriers.
ELIG Gürkaynak represents technology giants Google, YouTube, LinkedIn, and Twitter, in addition to Warner Bros, Wikimedia Foundation, Foursquare and Word- Press.
2020 was a crucial year for the framework of Internet law in Turkey with extensive amendments made on the Law No. 5651 (main legal instrument regulating Internet law matters in Turkey) that also requires a local representative for social networks. ELIG Gürkaynak provided swift and astute legal advice to its clients operating in the social media sector, especially to Google LLC for its YouTube product and Twitter Inc. regarding its Twitter and Periscope/Scope platforms. ELIG Gürkaynak assisted the clients in all aspects of the new requirements, monitored the amendments and their legal consequences starting from the very first stages of law-making process and helped clients establish new processes and notice/take-down mechanisms from the scratch. This was also a very public matter closely followed up by public authorities and high-level political figures in Turkey.
Following ELIG Gürkaynak's successful outcome before the Constitutional Court that resulted in reinstating of access to Wikipedia in Turkey, ELIG Gurkaynak continues to represent Wikimedia Foundation, Inc. on international level before its pending case on European Court of Human rights regarding the access ban measure implemented in Turkey. European Court of Human rights decided to prioritize Wikimedia's case, and this case before the European Court of Human rights is expected to set a precedent in blanket access ban measures.
ELIG Gürkaynak also assisted one of the most prominent global telecommunication operators regarding the potential expansion of its business in Turkey. The assistance covered every aspect of authorization requirements brought by the Information Communication and Technologies Authority and a risk analyses and methodology for this expansion.
Real Estate:
ELIG Gürkaynak represents clients in all proceedings and transactions that deal with real property and the structures attached to it, including purchases and sales, real estate due diligences, construction, mortgages, easements, facility management, restrictive covenants, refinancing, leases, title examinations and project development. The real estate team at ELIG Gürkaynak also provides consultation to clients in relation to review of zoning plan notes and compliance of utilisation licenses with construction permits and zoning plans.
During 2020, the real estate team assisted Google Reklamcılık ve Pazarlama Ltd. Şti. throughout the process of drafting and negotiating a lease agreement for the expansion of its storage occupation. The team also assisted Elanco in a lease law related dispute with Workinton.
Intellectual Property:
The intellectual property team at ELIG Gürkaynak provides clients with a complete range of legal services for protecting and exploiting all types of intellectual property and technology assets. The firm handles complex intellectual property matters, each one of which sets a precedent in the market. A dedicated team of associates lead by three partners are powered by invaluable knowledge and a track record in other practice areas in which the firm is recognized as a leading advisor. This ensures clients are provided with smooth handling in all aspects of complex intellectual property law and related issues including trademarks, patents, copyrights, industrial designs and transactions pertaining to intellectual property rights. The client portfolio includes Google, Twitter, Warner Bros, SANKO and L'Oréal.
The dedicated team at ELIG Gürkaynak assists Google LLC in registering YouTube as a well-known trademark in Turkey before the Turkish Trademark and Patent Institute and with respect to intellectual property claims made against YouTube which relate to intellectual property disputes between third parties regarding the right ownership on well-known classical Turkish movies.
In 2020, ELIG Gürkaynak achieved successful outcomes for Google against eight (8) trademark applications which used designs similar to YouTube Icon design. These successful results established precedents attesting Google's design trademark's recognition and fame in Turkey.
ELIG Gürkaynak is also representing Twitter in a lawsuit filed by beIN Media Group (Digitürk) with the request for compensation based on the claim that the soccer games of Turkish Super League, on which Digiturk has copyright, are being broadcasted in Periscope application and for Twitter to not allow Periscope users to make such broadcasts. The court had awarded an injunction for imposition of access ban on Periscope application during the soccer games of Turkish Super League. In the hearing of February 7, 2020, the court agreed with Twitter's objections against the injunction and removed the injunction that was imposed on Scope application.
Pharmaceutical & Healthcare Regulatory:
ELIG Gürkaynak provides legal consultancy to a wide range of sectors including healthcare, pharmaceutical, medical device, cosmetics and life-sciences companies in their day-to-day operations, regulatory issues, compliance, contracts and on matters relating to re-structuring, licensing, intellectual property, management of sector related transactions and regulatory and governmental issues. The team has expansive experience with the standards, principles and forms of various Turkish healthcare institutions such as the Ministry of Health, the Medicines and Medical Devices Agency and the Social Security Institution.
Clients are guided through numerous complex guidelines and practices of the Ministry of Health, for example, compassionate use, procurement from abroad, scientific and product promotional meetings, value transfer, Good Distribution Practice (GDP), Good Manufacturing Practice (GMP), samples, adverse effects, pharmacovigilance, clinical research and donations.
The support provided by ELIG Gürkaynak extends to a wide range of areas including all aspects of the regulation of pharmaceuticals, medical devices, cosmetics, supplements, pharmacies, hospitals, healthcare professionals, veterinary services and pricing, promotion, labelling, safety, advertising and marketing principles of medicines and medical products. With renowned expertise in anti-corruption, the firm has also assisted clients who are active in the healthcare and cosmetics sector during internal investigations, which requires extensive know-how on anti-corruption, healthcare and public procurement regulations. Critical legal support to the Turkish operations of a multinational client on global clinical trial study for COVID-19 was recently provided by the team. The firm advises L'Oréal on cosmetics regulations, including safety recall, promotion and sale of cosmetics on a routine basis. This year, the firm has also assisted multiple clients in their M&A transactions regarding potential approvals and/ or permits to be obtained for the healthcare regulatory agencies.
ELIG Gürkaynak has advised clients including MSD, Pfizer, Gilead and Medtronic in review of distribution and sales contracts in light of Turkish pharma and competition laws and provides advice in regards to business practices and distribution channels in Turkey, rebate systems and advertisement of pharmaceuticals and medical devices.
ELIG Gürkaynak is also a participant to and has spoken at the events for the Transparency International's Pharmaceuticals Sector Cooperation Program.
Ranked Offices
Provided by ELIG Gürkaynak Attorneys-at-Law
Contributions
2 Contributions provided by ELIG Gürkaynak Attorneys-at-Law
ELIG Gürkaynak Attorneys-at-Law rankings
Europe Guide 2023
Filter by
Turkey
Competition/Antitrust
1 Department
1 Ranked Lawyer
Department
Lawyers
Gönenç Gürkaynak
Head of Competition/Antitrust
TMT
1 Department
1 Ranked Lawyer
Department
Lawyers
Articles, highlights and press releases
151 items provided by ELIG Gürkaynak Attorneys-at-Law