Davis Polk & Wardwell LLP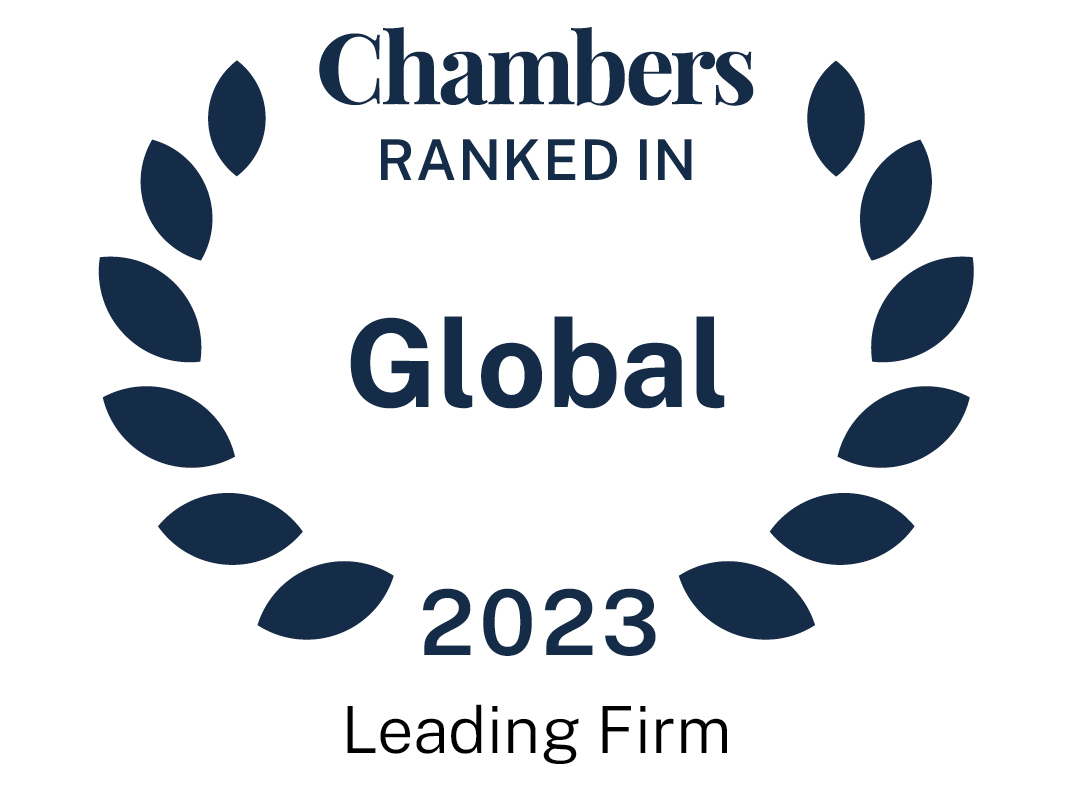 Also ranked in the following guides
About
Provided by Davis Polk & Wardwell LLP
Global
Firm Details:
Managing Partner: Neil Barr
Number of partners worldwide: 165
Number of other lawyers worldwide: 921
Languages: Collectively, Davis Polk lawyers speak more than 50 languages.
Firm Overview:
Davis Polk is one of the world's preeminent law firms, advising industry-leading companies and financial institutions on their most challenging legal and business matters. Its top-flight abilities are grounded in a distinguished history of 170 years, and its global, forward-looking orientation is supported by offices strategically located in the world's key financial centres and political capitals. The firm delivers first-class counsel and service across the entire range of its practice, which spans such areas as capital markets, mergers and acquisitions, finance, antitrust and competition, litigation and enforcement, private equity, tax, financial regulation, investment management, restructuring, executive compensation, fintech, intellectual property and technology, real estate, and trusts and estates.
The firm has a leading US law practice in each of its non-US offices and has top-rated local law capabilities in London and Hong Kong. More than 1,000 lawyers collaborate seamlessly across practice groups and geographies to provide clients with exceptional service, sophisticated advice and creative, practical solutions.
In London, the firm operates as Davis Polk & Wardwell London LLP; in Hong Kong, as Davis Polk & Wardwell, Hong Kong Solicitors; and in Brazil, as Davis Polk & Wardwell, Consultores em Direito Estrangeiro/Norte-Americano e Inglês.
Main Areas of Practice:
Capital Markets:
Davis Polk is a perennial market leader in capital markets matters, advising corporations and financial institutions on offerings of all kinds around the globe. Companies and financial institutions rely on the firm's deep experience and financial market savvy, making it the leading firm in numerous categories of capital markets offerings worldwide. The firm's work includes complex transactions such as cross-border, multi-listed initial public offerings and high-yield debt offerings with numerous tranches that have varying terms. For companies planning their IPOs, Davis Polk is consistently a firm of choice. The firm's lawyers also advise issuers and dealer-managers on liability-management transactions including cash tender offers and refinancings.
Mergers & Acquisitions:
Davis Polk provides first-rate service and execution on strategic, private equity and commercial M&A, including the world's largest and most complex transactions. Clients engage the firm because of its long history of legal excellence, innovation and creative problem-solving. Davis Polk provides effective and efficient advice through the lens of the commercial goals of its clients, who rely on their sophisticated judgment and unsurpassed client service in all types of M&A transactions. Davis Polk's M&A lawyers work seamlessly with lawyers in numerous other practices – including tax, executive compensation, intellectual property and regulatory areas such as antitrust, CFIUS and FCPA – and with the firm's offices around the globe. Davis Polk has deep experience in negotiating and completing transactions under U.S., English and Hong Kong law.
Private Equity:
Davis Polk lawyers seamlessly collaborate across the firm to advise on transactions and matters throughout the entire private equity life cycle. In serving the private equity sector, few firms can match Davis Polk's combination of technical capabilities, market knowledge, vigorous client coverage and support for sponsor clients' legal, regulatory and risk needs. The firm advises a diverse group of private equity firms; large sponsors affiliated with financial institutions; sovereign wealth funds; leading LP, secondary and growth equity investors; and venture capital firms. Davis Polk has deep experience in areas including fund formation and regulatory issues; leveraged buyouts and equity investments of all types; bridge, high-yield, bank debt, asset-based and direct lending financings for portfolio companies; tax planning and structuring; management compensation programs; follow-on investments; IPOs, equity offerings, margin loans and derivative instruments; and recapitalisations and workouts.
Finance:
Davis Polk delivers customised, innovative counsel to both lenders and borrowers on their most important and complex financing transactions. The firm has been at the forefront of developments in the finance market over the past decade. Davis Polk's broad market-leading practice allows the firm to provide advice to financial institutions, direct lenders and companies that anticipates market trends and protects against emerging vulnerabilities. Clients count on Davis Polk's deep legal experience and savvy commercial understanding in transactions including leveraged and investment-grade acquisition financing, direct lending, bridge loans, structured finance, asset-based lending, project and infrastructure finance, and debtor-in-possession and exit financings. The firm's ability to field teams for both syndicated and direct lending solutions ensures maximum flexibility and optimal execution for all parties.
Restructuring:
Davis Polk is a market leader in the largest and most complex restructurings and insolvencies, with extensive experience representing a wide range of parties. Companies, directors, financial institutions, institutional investors, hedge funds, acquirers, trustees and administrators call upon the firm to design and execute value-maximising strategies. Davis Polk lawyers are critical advisers in restructurings in and out of court, liability management transactions, recapitalisations, exchange offers, debt/equity conversions, distressed M&A and bankruptcy litigation. Clients look to the firm as market leaders in DIP and exit finance, where Restructuring and Finance lawyers work as a single team. The Davis Polk Restructuring team also seamlessly collaborates with colleagues in areas including Capital Markets, IP & Tech Transactions, Mergers & Acquisitions, Real Estate and Tax. The firm has advised on high-profile restructurings across industries including energy, retail and transportation and is a firm of choice for cross-border restructuring, including in Asia, Latin America and Europe.
Financial Institutions:
Companies providing financial services rely on Davis Polk across a broad spectrum of critical legal needs. The firm represents all eight U.S. global systemically important banks (G-SIBs), numerous regional and non-U.S. banks, broker-dealers and exchanges, swap dealers, money services firms, asset managers, and other companies providing financial services, including fintech and technology companies. Clients choose Davis Polk for experience across regulatory matters, M&A and capital markets transactions, enforcement orders, congressional hearings, corporate governance, BSA/AML, sanctions and regulatory change. The firm also advises regulators and trade groups, and Davis Polk lawyers are acknowledged thought leaders on financial regulation.
Investment Management:
Leaders in asset management turn to Davis Polk for high-quality, bespoke solutions to their most complex formation, transactional and regulatory matters. Investment management clients rely on the firm for creative, custom solutions that help them achieve their business goals. Davis Polk works with funds including private equity funds, hedge funds, secondary funds, registered funds, growth capital funds, credit funds and funds of funds – among them, industry leaders and first-time funds. Clients benefit from the firm's deep knowledge on the full range of fund formation issues and market practice, including investor relations, tax, structuring, seeding, deal execution, credit arrangements and compensation. Davis Polk lawyers aim to know their clients' investors as well as they do, and their premier and longstanding secondaries practice handles the most high-profile transactions. The firm's creative solutions to regulatory and compliance issues are informed by extensive experience with the SEC, and it is a go-to firm for sophisticated crisis management counsel.
Antitrust & Competition:
Davis Polk's clients rely on the firm's deep experience across the full spectrum of antitrust and competition matters: transactions, government investigations and litigation. Clients count on Davis Polk lawyers to steer them through sensitive antitrust investigations and high-stakes litigations, including class actions and government enforcement actions. The firm also serves in a lead role for large defense groups, including in cases alleging cartel behavior in numerous industries and financial markets. Davis Polk has addressed and resolved antitrust issues presented by thousands of clients' transactions across all economic sectors. Widely recognised for its work on cross-border combinations, the firm routinely acts as coordinating counsel for international merger control review for complex transactions. Clients also look to Davis Polk as advisers on a broad range of day-to-day and cutting-edge antitrust issues.
Civil Litigation:
Clients rely on Davis Polk's experience, creativity and strategy to handle their most significant civil litigation matters. In federal and state courts across the United States and in arbitrations around the world, the firm advocates for clients in their most high-stakes matters. Davis Polk's team includes leading practitioners in securities litigation, commercial dispute and contract litigation, consumer class actions, M&A-related litigation, international arbitration, mass torts and products liability, and professional liability. The firm's extensive trial and appellate experience informs its approach to handling civil cases. Davis Polk's internationally renowned trial lawyers consistently achieve victories for our clients in critical and complex matters, including newsworthy verdicts on both the defense and plaintiff side.
IP Litigation:
Clients call on Davis Polk to handle their highest-value, most critical intellectual property litigation matters – especially those likely to reach trial. Industry leaders and emerging companies alike enlist the firm's representation on matters including patent, trademark and copyright infringement, trade secret misappropriation and false advertising. The firm serves industries including telecommunications, medical devices, networking, biotechnology and media and entertainment. Davis Polk's IP litigators are trial lawyers with extensive experience handling cases in courts and administrative tribunals throughout the United States. Their deep industry knowledge is key to securing intellectual property, implementing initiatives to avoid litigation and litigating successfully when necessary.
White Collar Defense & Investigations:
Corporations and individuals around the world seek Davis Polk's advice and representation on critical investigation and enforcement matters. Clients choose the firm's preeminent white collar practice for representation in high-profile and complex defense matters, including government and internal investigations. These include criminal and regulatory investigations and enforcement proceedings by entities including the DOJ, SEC, CFTC, Federal Reserve, FinCen, OCC, CFPB, DFS, state attorneys general and district attorneys, the Securities and Futures Commission of Hong Kong, the U.K. Financial Conduct Authority and the U.K. Serious Fraud Office. Davis Polk's clients benefit from the prior government experience of its litigators, many of whom served with distinction as federal prosecutors and senior officials at the DOJ, SEC, White House and the Office of Special Counsel Robert Mueller. Many of the firm's clients' most successful matters have resulted in no charges being filed, and therefore remain confidential.
Tax:
Clients count on Davis Polk to navigate complicated tax issues and controversies and deliver innovative tax solutions. The firm helps clients structure and execute business-oriented tax planning strategies for complex U.S. and global transactions, including private and public acquisitions and dispositions, internal restructurings, spinoffs, joint ventures, IPOs, Up-Cs and other capital markets transactions. Davis Polk lawyers are leaders in developing complex financial products and structures, including innovative debt and equity derivatives. They design sophisticated, tax-efficient structures for real estate investments. In restructurings, the firm advises debtors and creditors in achieving optimal tax outcomes, including preserving tax assets and minimising debt cancellation income. Clients look to Davis Polk's litigators on their most challenging tax audits and controversies. They benefit from the firm's long experience handling high-stakes matters before federal and state courts and tax agencies. In the area of tax policy, Davis Polk helps clients develop forward-looking strategies to respond to changing tax laws and regulations.
Ranked Offices
Provided by Davis Polk & Wardwell LLP
Contributions
2 Contributions provided by Davis Polk & Wardwell LLP
Slide 1 of 1
Trends and Developments | USA
Since spring 2022, the financial markets have faced increased volatility and uncertainty. These mar...
Trends and Developments | USA
Since spring 2022, the financial markets have faced increased volatility and uncertainty. These mar...
Davis Polk & Wardwell LLP rankings
Global Guide 2023
Filter by
Asia-Pacific Region
Capital Markets: Debt
1 Department
Department
Capital Markets: Equity
1 Department
Department
Capital Markets: High-Yield Products
1 Department
Department
Capital Markets: High-Yield Products
Corporate/M&A
1 Department
Department
Corporate/M&A: Private Equity
1 Department
Department
Corporate/M&A: Private Equity
Belgium
Competition: EU
1 Ranked Lawyer
Lawyers
Brazil
Banking & Finance (International Firms)
1 Department
1 Ranked Lawyer
Department
Banking & Finance (International Firms)
Lawyers
Capital Markets (International Firms)
1 Department
2 Ranked Lawyers
Department
Capital Markets (International Firms)
Lawyers
Corporate/M&A (International Firms)
1 Department
1 Ranked Lawyer
Department
Corporate/M&A (International Firms)
Lawyers
China
Capital Markets: Debt (International Firms)
1 Department
1 Ranked Lawyer
Department
Capital Markets: Debt (International Firms)
Lawyers
Capital Markets: Equity (International Firms)
1 Department
4 Ranked Lawyers
Department
Capital Markets: Equity (International Firms)
Lawyers