Calfee, Halter & Griswold LLP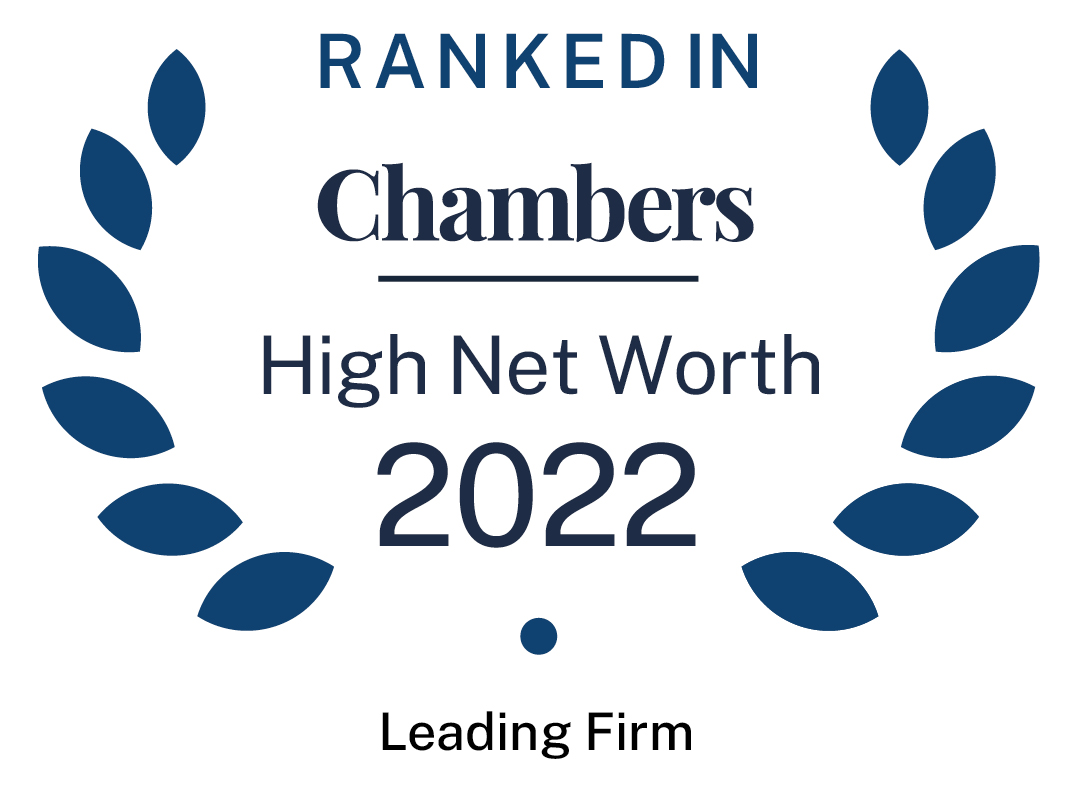 About
Provided by Calfee, Halter & Griswold LLP
High Net Worth
Firm Details:
web:calfee.com
Tel:888 CALFEE1 (888 225 3331)
Managing Partner: Thomas M. Welsh
Chief Strategy Officer (Managing Partner Emeritus): Brent D. Ballard
Chairman: Douglas A Neary
Vice Chairs: Mitchell G. Blair, John S. Cipolla, Terrence F. Doyle, Jennifer L. Vergilii
Firm Administrative Partner: Arthur C. Hall III
Firm General Counsel: Maura L. Hughes
Number of partners: 78
Number of other lawyers: 65
Firm Overview:
Founded in 1903, Calfee, Halter & Griswold LLP is a full-service, corporate law firm. As a founding member of Lex Mundi, the firm offers international representation through a network of independent law firms with 22,000 attorneys in 125 countries.
Charitable Giving Law
Corporate Succession Planning
Emerging Companies and Venture Capital Law
Estate and Trust Administration
Executive Compensation Law
Family Office Law
General Corporate Law
Personal Estate Planning
Private Equity Law
Probate Litigation
Tax Law
Wealth Management Law
Estate and Succession Planning and Administration:
The attorneys with Calfee's Estate and Succession Planning and Administration practice group assist clients in developing and implementing comprehensive estate plans that carefully balance personal goals with tax and administrative concerns. The group also provides comprehensive probate and trust administration, litigation services, and asset protection planning counsel.
Calfee attorneys are keenly focused on the issues surrounding efficient wealth transition and helping clients arrange their affairs to reflect unique family values and situations. As part of a full-service law firm, Calfee's Estate Planning attorneys work closely with other members of the firm to develop effective business transition strategies focused on orderly management transition as well as efficient wealth transfer. Calfee's Estate Planning attorneys have specific experience in the following areas:
Personal Estate Planning:
Wills and living trusts
Powers of attorney (financial and healthcare)
Lifetime gifts
Irrevocable insurance trusts
Minors' education trusts
Family gift trusts
Generation-skipping trusts
Grantor retained interest trusts
Intentionally defective grantor trusts
Ohio Legacy Trust/asset protection planning
Ohio private family trust companies
Domicile planning
Judicial and nonjudicial trust modifications
Private settlement agreements
Trust decanting
Probate avoidance
Guardianship matters
Charitable Planning:
Charitable lead and remainder trusts
Gift annuities
Private foundations
Pooled income funds
Corporate Succession Planning:
Ownership control and management of closely held businesses
Analysis/implementation of gift or sale of closely held stock
Family limited partnerships/limited liability companies
Subchapter S trusts
Estate and Trust Administration:
Post-mortem income and estate tax planning
Probate court filings
Estate tax return preparation
Estate accounting and bookkeeping
Fiduciary income tax returns
Asset transfers
Probate Litigation:
Individual and corporate fiduciaries
Beneficiaries
Contact: Joseph M. Mentrek, Partner and Practice Chair; Jaclyn M. Vary, Partner and Practice Vice Chair
Email: [email protected]; [email protected]
Tel: +1 216.622.8800
Wealth Management Law
Calfee's Wealth Management Law practice takes a multidisciplinary approach to financial planning by calling upon the collaborative expertise of attorneys from the Estate and Succession Planning and Administration, Corporate and Finance, Private Equity, and Tax Law practices to work closely with clients, their family offices, and other outside service providers to offer practical legal solutions to complex issues created by complicated business and family structures. The expertise of Calfee's Partnership Law, Tax Law and Securities Law attorneys is critical when navigating the challenges posed by family-operating business, partnership, or limited liability company entities formed to manage complex investment structures as well as the unique challenges faced by direct or indirect investments in private equity or venture capital vehicles. While Calfee attorneys frequently work with family office personnel, they also are experienced at analyzing the pros and cons of engaging the services of a multifamily office or the formation of a single-family office.
Contact: Brent M. Pietrafese, Partner and Practice Leader
Email: [email protected]
Tel: +1 216.622.8623
Main Areas of Practice:
Antitrust
Aviation Law
Business Restructuring and Insolvency
Compliance/Regulatory Services
Construction Law
Corporate and Finance
Employee Benefits and Executive Compensation
Energy and Utilities Law
Environmental Law
Estate and Succession Planning and Administration
Franchise Law
Government Relations and Legislation
Health Care Regulation
Information Technology Law
Insurance Coverage
Intellectual Property
Labor and Employment
Litigation
Privacy and Data Security
Public Law
Real Estate Law
Tax Law
Wealth Management Law
Offices:
USA
CINCINNATI, OHIO: 2800 First Financial Center, 255 E. 5th St., Cincinnati, OH 45202
Tel: 513.693.4880
Fax: 513.842.7028
Email: [email protected]
CLEVELAND, OHIO: The Calfee Building, 1405 E. 6th St., Cleveland, OH 44114
Tel: 216.622.8200
Fax: 216.241.0816
Email: [email protected]
COLUMBUS, OHIO: 1200 Huntington Center, 41 S. High St., Columbus, OH 43215
Tel: 614.621.1500
Fax: 614.621.0010
Email: [email protected]
INDIANAPOLIS, IN: 3900 Salesforce Tower., 111 Monument Circle, Indianapolis, IN 46204
Tel: 317.308.7970
Fax: 317.759.7319
Email: [email protected]
NEW YORK, NY: 77 Wall Street, Floor 16, New York, NY 10005
Tel: 646.360.1560
Fax: 646.712.9459
Email: [email protected]
WASHINGTON, D.C.: 1627 I St. NW, Suite 1120, Washington, D.C. 20006
Tel: 202.672.1010
Fax: 202.672.1007
Email: [email protected]
Ranked Offices
Provided by Calfee, Halter & Griswold LLP
Calfee, Halter & Griswold LLP rankings
High Net Worth Guide 2022
Ohio
Private Wealth Law
1 Department
3 Ranked Lawyers
Department
Lawyers
Joseph M. Mentrek
Head of Private Wealth Law
Jaclyn Vary
Head of Private Wealth Law