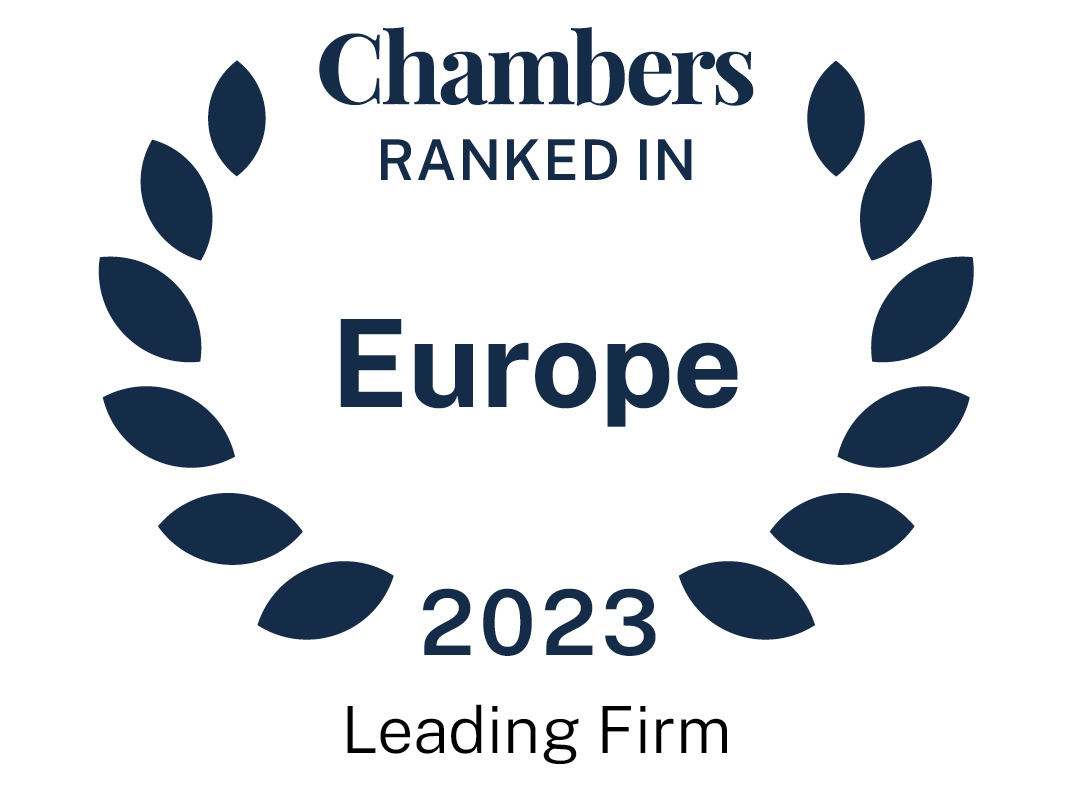 About
Provided by BSP
Europe
Members of the Executive Committee: Alain Steichen (Managing Partner), Laurent Lazard, Evelyn Maher
Partners: Pierre-Alexandre Degehet, Nuala Doyle, Gaëlle Felly, Laure-Hélène Gaicio-Fievez, Linda Harroch, Isabel Høg-Jensen, Cécile Jager, Michaël Kitai, Laurent Lazard, Evelyn Maher, Pol Mellina, Anne Morel, Christel Pierre-Alexandre, Daniel Riedel, Jean Steffen, Alain Steichen, Fabio Trevisan, Nicolas Widung
Number of partners: 18
Number of lawyers: 70
Languages: Armenian, Danish, Dutch, English, Farsi, French, German, Greek, Hebrew, Italian, Korean, Lithuanian, Luxembourgish, Polish, Portuguese, Russian, Spanish, Turkish, Ukrainian, Yoruba
Firm Overview:
BSP is an independent full-service law firm based in Luxembourg. The firm is committed to providing the very best legal services to our domestic and international clients in all aspects of Luxembourg business law. Talented and multilingual, the firm's teams of lawyers work side by side with clients to help them reach their objectives and support them with tailor-made legal advice, creating in the process professional relationships based on mutual trust and respect. Building on the synergy of the firm's different professional experiences and the richness of BSP's diverse cultural background, BSP stands ready to meet its clients' legal needs, no matter how challenging they are.
Main Areas of Practice:
AML Compliance
Banking & Finance
Capital Markets
Corporate
Data Protection & Privacy
Dispute Resolution
Employment, Compensation & Benefits
Intellectual Property & General Commercial
Investment Management
Private Equity
Private Wealth & Business Planning
Real Estate & Construction
Startup & Fintech
Tax
AML Compliance:
The firm covers the full spectrum of risk management and corporate compliance issues that the regulatory environment generates.
Banking & Finance
Banking & Financial Services:
The banking and financial services team advises credit institutions and other professionals of the financial sector on the entire spectrum of regulatory matters relating to their business activity and assists them in their dealings with the Luxembourg Financial Sector Authority.
Bank Lending & Structured Finance, Securitisation:
The firm's bank lending, structured finance and securitisation department has significant experience representing market participants in bank lending and structured finance deals.
Capital Markets:
As a result of its extensive experience in advising clients in both equity and debt transactions, the firm has become one of the 'go-to firms' for capital markets matters. It advises on stand-alone bond issues, convertible bonds and exchangeable bonds, establishment and maintenance of debt issuance programmes and debt-related structured products. The team is also very active on the equity capital markets side and advises on the full spectrum of equity-linked transactions.
Corporate
Corporate & M&A:
The corporate, M&A team has significant expertise representing domestic and international leading corporations, public and private companies, investment banks, private equity firms and other investors in complex M&A transactions. Acting for corporate buyers and sellers, the firm provides on-going advice on general company law matters and solutions on all corporate law issues. The firm also regularly advises on corporate governance issues.
Insolvency & Restructuring:
The firm's multidisciplinary team provides comprehensive and practical advice on a wide range of Luxembourg bankruptcy and insolvency issues. The firm frequently represents clients in non-judicial debt restructurings, including the refinancing or the renegotiation of existing debt and helps clients to assess the strength of their security in a bankruptcy or insolvency scenario and assists them in developing efficient and ground-breaking solutions that maximise value for them.
Private Equity:
The firm advises many of the most prominent private equity funds worldwide and major financial institutions, now representing a benchmark for private equity in Luxembourg. The dedicated team has the necessary commitment and know-how to advise investors across the entire investment deal life-cycle.
Data Protection & Privacy:
The firm's data protection and privacy team has successfully assisted multinational organisations in the design and implementation of privacy and security programs, audit, risk assessments and in developing policies concerning the whole data life-cycle.
Dispute Resolution
Arbitration:
Being familiar with arbitration proceedings enables the firm to offer its clients assistance, representation and advice at all stages of the process. The firm thus acts in ad hoc arbitrations but also in domestic and international arbitrations in Luxembourg covering both Luxembourg and foreign rules. Indeed partners of BSP regularly serve as arbitrators in domestic and international arbitration proceedings.
Litigation:
The firm handles a full spectrum of matters from significant routine matters to large international and high profile disputes in a wide range of substantive areas. Advising clients at all stages of contentious matters, the department also has great deal of expertise in other forms of alternative dispute resolution such as mediation, conciliation and negotiation.
Employment, Compensation & Benefits:
The firm assists on all aspects of labour law and counsels on both routine and non-routine issues relating to employment, compensation and benefits laws. From implementing preventive measures to representing clients in labour courts and in out-of-court dispute resolutions, the team assists in both individual and collective employment relationships.
Intellectual Property & General Commercial:
The firm is specialised in enforcing and defending intellectual property rights. The firm is also expert in drafting and negotiating internet and e-commerce contracts, outsourcing and commercial agreements.
Investment Management:
The firm has a strong and well-established expertise in all areas of investment funds law. The firm advises UCITS and alternative investment fund managers with respect to their private equity, venture capital, debt, real estate and hedge fund strategies. In addition it has an established practice assisting in the set-up of UCITS management companies and alternative investment fund managers.
Private Wealth & Business Planning:
The firm acts for and advises not only high and ultrahigh net worth individuals and families but also the private banks, trust companies and family offices. It helps clients to manage and transfer wealth, protect family interests, seize the best opportunities at the best possible time and plan for the future, while minimising complications
Real Estate & Construction:
The firm has significant experience in real estate matters, including the financing, planning, zoning, construction, sales, rentals, sales and lease backs. Its clients include conglomerates acting worldwide in the real estate sector and funds specialising in real estate acquisitions and management.
Startup & Fintech:
The firm's Startup & Fintech team is passionate about fuelling innovation and fostering emerging companies, fintechs, startups and innovators. As a result, the team have developed a dedicated programme to encourage them adopting a team-based approach to provide the most substantive and practical legal advice.
Tax:
The firm's team of tax lawyers provides highly specialised advice on wide range of matters, including transactions (disposals, acquisitions and joint ventures), tax planning (inward and outward investment, holding and financing structures and group reorganisations), tax audits and litigation, value added tax, creation of all forms of collective investment vehicles, transfer pricing, structured financial products (securitisation and tax enhanced debt financings).
Ranked Offices
Provided by BSP
Contributions
3 Contributions provided by BSP
Slide 1 of 2
Law and Practice | Luxembourg
The general counsel's comprehensive guide | Luxembourg
Trends and Developments | Luxembourg
The European Long Term Investment Fund (ELTIF) was created by Regulation (EU) 2015/760 of the Europ...
Slide 2 of 2
Trends and Developments | Luxembourg
Law and Practice | Luxembourg
The general counsel's comprehensive guide | Luxembourg
Trends and Developments | Luxembourg
The European Long Term Investment Fund (ELTIF) was created by Regulation (EU) 2015/760 of the Europ...
Trends and Developments | Luxembourg
BSP rankings
Europe Guide 2023
Filter by
Luxembourg
Banking & Finance
1 Department
2 Ranked Lawyers
Department
Lawyers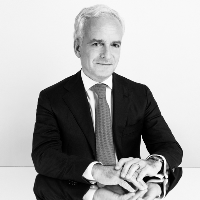 Laurent Lazard
Head of Banking & Finance
Capital Markets
2 Ranked Lawyers
Lawyers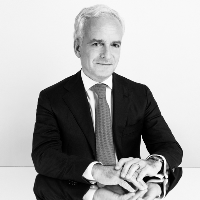 Corporate/M&A
1 Department
2 Ranked Lawyers
Department
Lawyers
Dispute Resolution
1 Department
1 Ranked Lawyer
Department
Lawyers
Fabio Trevisan
Head of Dispute Resolution
Employment
1 Department
1 Ranked Lawyer
Department
Lawyers
Tax
1 Department
2 Ranked Lawyers
Department
Lawyers
Alain Steichen
Head of Tax
Articles, highlights and press releases
35 items provided by BSP