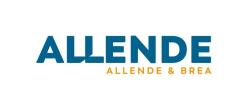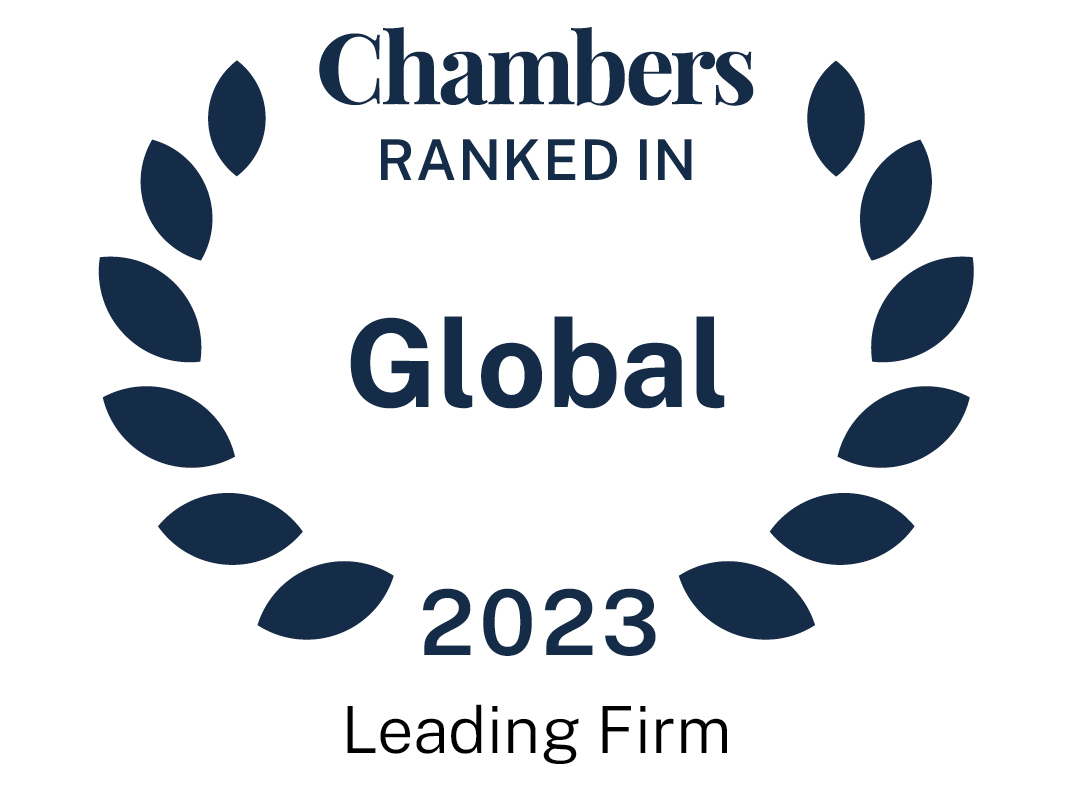 About
Provided by Allende & Brea
Global
Managing Partner: Valeriano Guevara Lynch
Number of partners worldwide: 20
Number of other lawyers worldwide: 102
Languages: English, French, Portuguese, Spanish
Firm Overview:
Allende & Brea was founded in 1957 and is a leading full-service law firm with specialists in all areas of law, qualified to provide its clients with practical business solutions that are viable, innovative and cost effective.

Main Areas of Practice:
Antitrust
Banking
Capital Markets
Compliance & Investigations
Corporate
Distribution, Licensing & Franchise
Energy & Natural Resources
ESG & Sustainability
Life Sciences
Insurance & Reinsurance
Intellectual Property
International Trade
Labour
Litigation & Arbitration
Mergers & Acquisitions
Real Estate
Regulatory
Restructuring & Bankruptcy
Tax
Technology
Telecommunications
Antitrust:
Allende & Brea has one of Argentina's most recognised antitrust practices. The firm advises many clients in a variety of matters in connection with merger controllings, antitrust litigation, joint ventures and distribution agreements.
Banking:
The firm advises financial institutions and companies on matters ranging from commercial or syndicated loans to capital market transactions, reorganisations, collections and debt-toequity conversions.
Compliance & Investigations:
A team of professionals is specialised in the training and application of good corporate practices and ethics in business development. Additionally, the firm also advises its clients, both locally and regionally, regarding general and specific risk factors related to their activity and internal investigations.
Distribution, Licensing & Franchise:
The firm advises domestic and foreign clients in negotiating agency, distribution, franchise and licensing agreements.
Energy & Natural Resources:
The firm has actively participated in the development of the energy and natural resources industry for more than 50 years providing legal advice to clients in the oil, gas, power and mining industries. The firm advises its clients during the whole life span of the project, including its structuring, the obtainment of permits, licenses and financing, the construction, operation and maintenance and eventual transfer of the assets involved.
ESG and Sustainability:
The concern for the care of our environment, the social impact, the governance and the effects of human activities are an essential part of today's agenda. For some time the firm has been guiding clients based on the new challenges and needs that require them to refocus and/or adapt processes, practices and outlooks around friendlier and more responsible ways with the environment, but without neglecting the social aspects and impact investment, that are the cornerstone of development. In this sense, the evolution of the traditional concept of environmental law towards a comprehensive, integrated and all-encompassing approach, has led the firm to integrate corporate sustainability as a paradigm for its environmental practice, in the conviction that solid assistance will be increasingly required to accompany clients along this path.
In terms of sustainability, prevention is a priority. The firm can help its clients address the concerns and manage the environmental, social and governance performance risks that affect their long-term sustainability, combining in-depth knowledge of global policy trends and the myriad of national and international standards. Allende & Brea brings together lawyers who are uniquely qualified to help with all types of sustainability issues specific to each sector, whether clients are an investor, an NGO or a government agency.
The firm's extensive experience with clients in the extractives and industrial sector includes business and human rights issues, anti-corruption and corporate governance issues, social license to operate, climate change and renewable energy, cutting across many practice areas.
Corporate:
Allende & Brea's general corporate practice group deals with all types of matters, from routine ones to the most complex transactions. The firm's services include designing corporate structures and tax mechanisms, incorporating companies and representing clients in a broad range of corporate activities.
Health Care:
Allende & Brea advises companies in the industry in their daily matters and in local and cross-border M&A transactions, including joint ventures, divestitures, reorganisations, manufacturing and license and distribution agreements, among others. The firm advises its clients in all regulatory aspects of the industry, including healthcare, drugs, medical devices, cosmetics and food, and in their dealings with the Argentine regulatory authorities.
Technology:
Allende & Brea is a pioneer in counselling clients in this field. Services cover all aspects of the industry.
Intellectual Property:
Allende & Brea develops the best strategies, to manage Intellectual Property assets.
Insurance & Reinsurance:
Allende & Brea has been recognised as a leading insurance and reinsurance law firm over the years. The firm represents clients in a variety of matters, such as regulatory, M&A and claims in both judicial and arbitration tribunals.
International Trade:
Allende & Brea is one of the few firms in Argentina that can offer a full range of legal services for matters related to foreign trade.

Labour:
Allende & Brea works to prevent legal disputes by giving preventative advice and, where the dispute has already arisen, the firm works on the defence throughout all the administrative and court stages of the proceedings.
Litigation & Arbitration:
The firm's litigation attorneys handle a wide range of civil, commercial, administrative and family law cases, in judicial and administrative courts, at both the federal and provincial levels. The firm is experienced in handling complex cases which require managing multiple participants and large volumes of documentation.
Mergers & Acquisitions:
Allende & Brea has a broad-based M&A practice. Transactions of this type often involve complex antitrust, intellectual property, labour, securities, tax and environmental issues. The firm has a multidisciplinary team to ensure that all aspects of the transaction are thoroughly covered.
Real Estate:
The firrm's services include acquisitions, cross-border joint ventures, financing, investment, structuring, commercial leasing, and purchases, land development and planning, condominium and residential or vacation developments, hotel management.
Regulatory:
Allende & Brea actively participates in a wide range of regulated markets and industries, advising its clients in public procurement, public tenders, negotiating concessions, public works, permits and all types of procedures.
Restructuring & Bankruptcy:
Allende & Brea's team of experts in bankruptcy, reorganisation and debt restructuring are frequently involved representing both creditors and debtors, in some of the most important reorganisation proceedings in Argentina.
Tax:
Allende & Brea's tax experts know that their job is to minimise tax liabilities while strictly ensuring compliance with the law. The firm advises clients on the implementation of tax-efficient structures and tax planning.
Ranked Offices
Provided by Allende & Brea
Contributions
4 Contributions provided by Allende & Brea
Slide 1 of 2
Trends and Developments | Argentina
Law and Practice | Argentina
Slide 2 of 2
Law and Practice | Argentina
The general counsel's comprehensive guide | Argentina
Law and Practice | Argentina
The general counsel's comprehensive guide | Argentina
Allende & Brea rankings
Global Guide 2023
Filter by
Argentina
Banking & Finance
1 Department
2 Ranked Lawyers
Department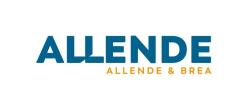 Lawyers
Compliance
1 Department
1 Ranked Lawyer
Department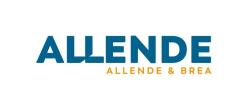 Lawyers
Corporate/M&A
1 Department
4 Ranked Lawyers
Department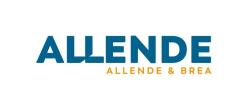 Lawyers
Valeriano Guevara Lynch
Head of Corporate/M&A
Dispute Resolution
1 Department
2 Ranked Lawyers
Department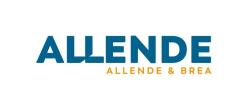 Lawyers
International & Cross-Border Capabilities
1 Department
Lawyers
Articles, highlights and press releases
6 items provided by Allende & Brea
Slide 2 of 3
The importance of lithium for achieving a low-carbon future
This article addresses the importance of lithium as a key mineral in the energy transition towards a low-carbon future. At this stage the intention is just to provide an overview of some of the most relevant technical, geopolitical and legal challenges faced by the countries in the Lithium Triangle
Bank of China opens a Branch in Argentina
On December 5, 2019, the Central Bank of the Republic of Argentina reported that on December 16, 2019 the Buenos Aires Branch of Bank of China Limited will begin operations as a first-tier commercial bank in Argentina.
Slide 3 of 3
Acquisition of LSC Lithium Corporation by Pluspetrol
Allende & Brea advised Pluspetrol on the acquisition of all of the outstanding common shares of lithium mining company, LSC Lithium Corporation. Said deal represents the first landing of a major oil and gas company into the lithium sector.