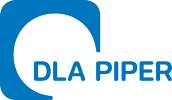 Department profile
International Trade: Intellectual Property (Section 337)
---
Contact details
---
Email address
Contact number
Global Guide 2023
USA International Trade: Intellectual Property (Section 337)
---
5 Ranked Lawyers
Chambers Review
Provided by Chambers
International Trade: Intellectual Property (Section 337) - USA
What the team is known for
High-quality ITC team integrated into a patent litigation practice with global reach. Enjoys a fine track record acting for market leaders in the consumer electronics and automotive fields.
Work Highlights
Provided by DLA Piper LLP (US)
DLA Piper LLP represented Lenovo in a case filed by Philips regarding the sale and importation of certain digital video-capable devices and components, including computers and monitors.
Strengths
Provided by Chambers
Slide 1 of 1
"DLA Piper is a fantastic ITC firm."
"DLA Piper is a fantastic ITC firm."
Notable Practitioners
Provided by Chambers
Mark Fowler
Mark Fowler is distinguished by his extensive experience litigating patent disputes, particularly on behalf of large technology companies. He is cochair of the firm's global IP and technology group.
Sean C Cunningham
Sean Cunningham is an experienced litigator who represents clients before the ITC. He has experience in advising across a range of industries, including medical devices, technology and power equipment.
"Sean is very responsive and business-minded. He is adept at thinking about next steps and predicting what approach the other side will take."
"He is a classic litigator - he's informative in his presentation, has a good pace and tone, and can really hold a room."
Erin Gibson
Chair of the firm's ITC offering, Erin Gibson is well regarded for her representation of clients in a variety of patent litigation matters. She is particularly experienced in counselling technology companies.
"Erin has a really great presence, and has great credibility with judges."
"Erin understands substantive technical issues and knows how to negotiate well."
Helena D Kiepura
Helena Kiepura has a burgeoning practice in litigating Section 337 cases before the ITC.
"Helena is very smart and knows what she is doing at the ITC."
"She is a rising star among ITC practitioners."
Ranked Lawyers at
DLA Piper LLP (US)
Provided by Chambers
Filter by
USA
International Trade: Intellectual Property (Section 337)
---
DLA Piper LLP (US) has rankings in the following guides