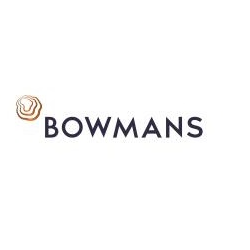 Department profile
Intellectual Property
---
Contact details
---
Email address
Contact number
Global Guide 2023
Kenya Intellectual Property
---
2 Ranked Lawyers
About
Provided by Bowmans
East Africa remains an investment destination of choice for investors seeking to expand their operations into Africa.
The entry of multiple brands into the region has made the ability to register and protect the rights that investors and clients obtain in their products, services and brands an essential success component in the business environment.
Working as one team coordinated across three jurisdictional offices, our unparalleled dedicated East Africa Intellectual Property (IP) Practice handles:
IP litigation focussing on trade marks, patents, designs and copyright infringements;
multi-jurisdictional anti-counterfeits actions/ raids;
trade mark oppositions and expungement matters in Kenya, Tanzania and Uganda;
designs and patent revocations;
brand migration advice;
IP due diligence;
franchising; and
competition and IP opinions.
We act for clients both locally and internationally under the Madrid and ARIPO systems of registration, and help our clients with national protection in other countries worldwide through a network of associate agent law firms.
Our clients include leading multinationals from around the world within the financial services, manufacturing, pharmaceuticals and healthcare, and technology, media and telecommunications sectors.

Chambers Review
Provided by Chambers
Intellectual Property - Kenya
What the team is known for
Bowmans houses a market-leading intellectual property group with an enviable roster of global clients, including e-commerce companies, banks and consumer goods corporations. The firm is highly adept in the handling of regional mandates, notably advising on trade mark registration and infringements, counterfeiting and general portfolio management. The team is also recognised for its excellent IP coverage in East Africa, maintaining a number of strong relationships with law firms on the African continent and around the globe. Its lawyers possess top-drawer expertise in IP litigation, including opposition proceedings and patent prosecutions.
Work Highlights
Provided by Bowmans
Bowmans advised Kenya Airways on trade mark protection and renewal in the United Kingdom, Canada and multiple African jurisdictions.
Strengths
Provided by Chambers
Slide 1 of 1
"The lawyers' responsiveness is great, they provide timely updates and feedback."
"The lawyers' responsiveness is great, they provide timely updates and feedback."
Notable Practitioners
Provided by Chambers
John Syekei
John Syekei is one of the field's pre-eminent practitioners, offering clients the full gamut of contentious and advisory IP counsel. He is well versed in acting on infringement and enforcement disputes, as well as anti-counterfeiting and data protection.
"John Syekei is very reliable and always has a solution for us."
"He has great client service, where he leads his team to always establish ways that can bring more value to us as the client."
David Opijah
Head of the trade marks practice David Opijah is an up-and-coming lawyer who stands out for his impressive client roster, which includes a range of well-known consumer products brands, hospitality chains and financial institutions. He has significant experience in multi-jurisdictional matters.
Ranked Lawyers at
Bowmans
Provided by Chambers
Filter by
Kenya
Intellectual Property
---
Members
Provided by Bowmans