Contact details
---
Email address
Contact number
UK Bar Guide 2023
London (Bar) Property Damage
---
13 Ranked Lawyers
Chambers Review
Provided by Chambers
Property Damage - London (Bar)
2 Temple Gardens possesses an unrivalled bench of silks and juniors with impressive breadth of expertise spanning a range of property damage disputes. Members of the set are regularly sought after to handle complex coverage and liability issues arising from major floods, fires and construction projects. They boast further expertise in subsidence matters arising from tree roots and shrubs. Case highlights include acting on Pickett v Balkind, a tree roots claim issued against the owners of a neighbouring property. 2 Temple Gardens also continued to represent PSB in the Grenfell Tower Public Inquiry and acted for the claimant in Cottesmore Hotel, Golf and Country Club v Eco Top Heat and Power following fire damage to the recently renovated club. "2TG have an excellent specialist offering across all levels of call," says one interviewee.
Client service
"Senior clerk Lee Tyler leads an exceptional team."
"Matthew Moylan, first junior clerk, is extremely efficient and reliable. He consistently delivers service excellence. Ben White, second junior clerk, is a pleasant, vibrant and up-and-coming clerk who always follows up when he says he will."
"The clerking service is outstanding and the clerks are always responsive and keen to help."
Notable Practitioners
Provided by Chambers
Daniel Crowley
Daniel Crowley is a well-established junior in the property damage market who bolsters his capability in the area with strong knowledge of the Defective Premises Act. He is highly regarded for his strength when it comes to handling tree root subsidence claims, and further offers experience in fire and flood-related damage cases. His practice also extends to professional negligence, insurance and product liability matters.
"Daniel is an experienced advocate with highly effective cross-examination skills."
"He is an encyclopedia on all things property damage. He considers a case from every angle before deciding on his strategy. Daniel has really good tactical nous."
Doré Green
Doré Green is a highly respected senior junior who has a deep understanding of complex insurance and property damage issues. He specialises in construction-related cases while also handling a wide range of fire and flood claims. Green is also skilled in handling landslip and subsidence disputes.
"Doré's attention to detail is second to none. He is unafraid of revisiting points until he has them fully in his grasp, which is very effective as it usually has the impact of simplifying the key issues in a case."
"Doré has a natural flair for advocacy."
"He is great on paper and comes up with inventive ways of resolving things."
Neil Moody KC
Neil Moody KC remains leader of the property damage group. He displays complementary strengths in areas such as insurance, professional negligence and product liability. His practice is particularly focused on disputes arising out of construction and utilities projects. He further offers expertise in cases concerning damage related to floods and fires.
"Neil is highly commercial. He is an exceptionally strong advocate and isn't afraid to roll up his sleeves and engage in the detail of a matter."
"Neil is incredibly impressive. He deals with hugely complicated claims."
Sonia Nolten
Sonia Nolten possesses deep experience in insurance and property damage, which she brings to bear on a wide range of claims, including those concerning fire and water damage to residential and commercial property. She is also an expert on construction disputes and is known for her ability when handling complex liability issues.
"She is an impressive advocate and is great with clients."
"Sonia understands the key drivers for clients in terms of commercial awareness."
"Sonia is really collaborative, is great on paper, and comes up with inventive ways of resolving issues."
Charles Dougherty KC
Charles Dougherty KC is a well-regarded commercial practitioner who has demonstrated an ability to advocate in challenging property damage cases. He is deeply experienced in high-value claims arising out of flooding, fires and explosions.
"Charles can manage the most complex issues. He is incredibly bright, intelligent, practical and commercial. Charles is absolutely brilliant."
Jack Harris
Jack Harris possesses enviable expertise in cases arising from subsidence and damage related to tree roots and shrubs, as part of a broader property damage practice. He has further experience handling complex fire cases.
"Jack is very well prepared and produces strong submissions. He is always on top of the case and is a persuasive advocate."
"Jack has a stellar practice and a wonderful manner in court."
Timothy Killen
Timothy Killen exhibits expertise in fire and flood disputes, and is particularly good at construction-related matters. He is known for the strong technical knowledge he brings to cases. He regularly appears in cases before the TCC.
"Timothy is very approachable, technically able and thorough."
"He is a polished advocate and gives well-reasoned and strong advice."
"Timothy handles incredibly complex cases with complete ease and poise at all times."
Isabel Barter
Isabel Barter is a respected junior with notable experience handling claims relating to fire and flooding. She offers additional expertise in areas including product liability and professional negligence.
"Isabel is a very thorough and technically able barrister."
"She is a specialist in property damage. Isabel gets to grips with the facts and the legal issues quickly, and provides clear and concise advice."
Andrew Miller KC
Andrew Miller KC has a strong practice and regularly defends against high-value claims for fire and flood damage to luxury residential properties and hotels. He also handles substantial property damage disputes arising out of construction and engineering projects. Miller is highly regarded for his role as a mediator in such disputes.
"Andrew is excellent. He is intimately familiar with the issues and is on top of the detail. He is great with clients."
"Andrew is really good at unlocking a mediation."
Robert Moxon Browne KC
Robert Moxon Browne KC is a widely respected property damage silk who is incredibly experienced in the sector. He is especially well known for his expertise in handling catastrophic fire cases, particularly those relating to the failure of fire suppression devices, and is also adept at handling matters arising from flood damage.
"Robert is a powerhouse of the Bar; he has real presence and gravitas. He is a silk you want in your corner."
"Robert is a very approachable and thorough advocate."
"He reads every single scrap of every piece of paper sent to him. He is fantastically industrious and a real team player."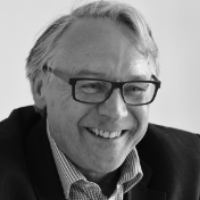 Howard Palmer KC
Howard Palmer KC is experienced in a broad range of property damage work, ranging from complex construction disputes through to subsidence and flood claims. He is known for his ability to handle cases with highly technical aspects, such as those involving medical or engineering issues. He further has considerable expertise in cases arising from tree root damage.
"Howard produces excellent written work which distils complex principles in a way that clients can understand."
"He has a tremendously calming influence."
David Thomas
David Thomas possesses expertise spanning a broad array of property damage cases, including major fire, defective premises and flood matters. He has further experience in tree root subsidence and professional negligence cases.
"David Thomas is an absolutely fantastic barrister. He is very analytical and extremely bright."
"David is able to quickly process and understand large volumes of information and complex issues."
"He is an incredibly safe pair of hands and has extremely good judgement."
Lucas Fear-Segal
Lucas Fear-Segal is frequently instructed on complex property damage cases, with experience across disputes arising from fires, floods and contamination. He has a further specialism in damage to artworks, cultural property and other luxury assets.
"Lucas can be relied on for all types of property damage advice and advocacy covering complex policy coverage arguments. He possesses robust drafting skills and strong interpersonal skills."
"Lucas demonstrates an ability to digest swathes of information and present it concisely. He oozes confidence and is a class act."
"Lucas has an impeccable academic record which shows itself in legal analysis, at which he excels."
Ranked Barristers at
2 Temple Gardens
Provided by Chambers
Filter by
Silks (KC)
London (Bar)
Property Damage
---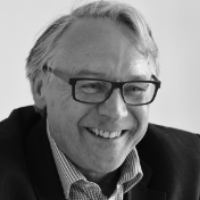 Juniors
London (Bar)
Property Damage
---