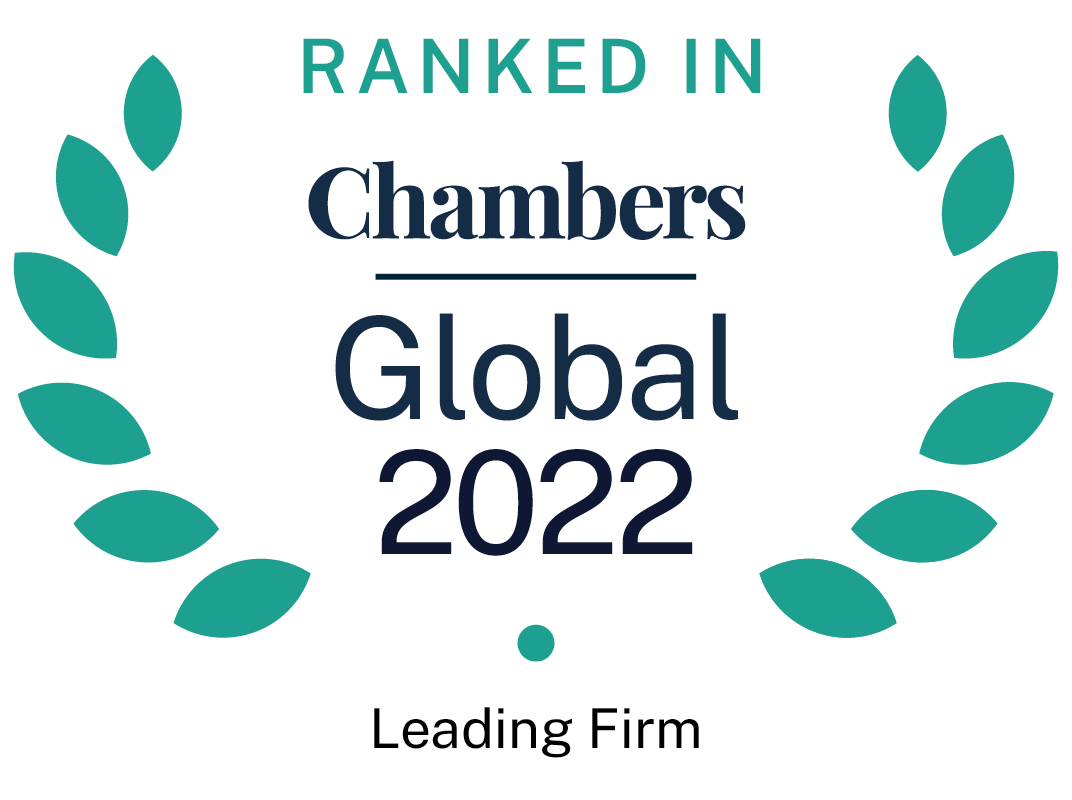 About
Provided by WTS Global
Global
Firm Details
Chairman of the Board: Fritz Esterer
Chief Executive Officer: Wim Wuyts
Chief Operating Officer: Matthias Lichtblau
Number of countries covered: 100+
Year of Foundation: 2003
Founded by: WTS Germany
Corporate Seat: Rotterdam
Firm Overview:
Network Overview:
With representation in over 100 countries, WTS Global has already grown to a leadership position as a global tax practice offering the full range of tax services and aspires to become the preeminent non-audit tax practice worldwide. WTS Global deliberately refrains from conducting annual audits in order to avoid any conflicts of interest and to be the long-term trusted advisor for its international clients. Clients of WTS Global include multinational companies, international mid-size companies as well as private clients and family offices.
The member firms of WTS Global are carefully selected through stringent quality reviews. They are strong local players in their home market who are united by the ambition of building a truly global practice that develops the tax leaders of the future and anticipates the new digital tax world.
WTS Global effectively combines senior tax expertise from different cultures and backgrounds and offers world-class skills in advisory, in-house, regulatory and digital, coupled with the ability to think like experienced business people in a constantly changing world.
For more information please see: wts.com
Main Areas of Practice:
Tax:
Tax is becoming increasingly complex and multi-layered. The continuous globalisation and permanent new regulations hold tremendous challenges from a tax perspective. Thus, specialist consulting is becoming indispensable. Tax consulting is the core competence of WTS Global. The broad spectrum of tax services combined with a no audit policy enables them to provide integrated tax advice rather than insular solutions. All member firms are bound to render the full set of tax services as a minimum catalogue on a national level. Their teams consist of specialists with many years of experience in international consulting companies as well as in industry and the tax administration sector. Thus, they ensure a practice-oriented approach which enables them to provide high quality and tailor-made services in the field of tax law. As an added advantage, their comprehensive and international global network gives them the requisite extensive experience necessary in steering significant multinational projects. The tax advisory practice at WTS Global be it compliance or high-end structuring is complemented by Tax Digital which is headquartered at the premises of its founding member, WTS Germany. In 2021, more than 150 experts worked in Tax Digital.
Consulting:
Every day, managers have to make decisions that might have a significant impact on the business success. This is not always easy – nowadays, companies are exposed to dynamically changing markets, increasing competition and rapid technological changes more than ever. Thus, the general conditions for a decision can change very rapidly. WTS Global  supports in decision making as well as in developing and implementing solutions, enabling their clients to successfully compete in the market and further promote their company. The WTS Global consulting approach puts a clear focus on the financial sector in the environment of classic CFO functions and all connected tasks. The network's service portfolio includes project consulting as well as co-sourcing of commercial functions. Their team consists of experienced practitioners and specialists with sound economic expertise. In 2017, WTS Germany took over the financial consulting firm, FAS AG, which is particularly well placed in IFRS, Transaction Services, IPO Consulting, Financial Due Diligence and Valuation. In 2022, FAS will be rebranded into WTS Advisory.
Main Areas of Practice:
Services in Detail:
Tax Planning (Cross Border and Domestic)
M&A Tax Consultancy
VAT/GST Consultancy
Transfer Pricing Consultancy incl. Documentation
Financial Advisory Services Tax Consultancy
Tax Compliance (incl. Support in Audits Executed by the Tax Authorities)
Tax Accounting
Expatriate/High Net Worth Individuals/Personal Income Tax services
Legal Representation towards Tax Authorities and Tax Courts
Key Contacts:
Contact: Wim Wuyts, CEO
Email: [email protected]
Contact: Matthias Lichtblau, COO
Email: [email protected]
Contact: Karsten Gnuschke, Head of Network Coordination
Email: [email protected]
Offices
AUSTRIA:
Matthias Mitterlehner ([email protected])
Jürgen Reinold ([email protected])
BELARUS:
Alexey Anischenko ([email protected])
BELGIUM:
Koen Morbée ([email protected])
Bernard Peeters ([email protected])
CHINA:
Martin Ng ([email protected])
CYPRUS:
Nicolas Kypreos ([email protected])
CZECH REPUBLIC:
Jana Alfery ([email protected])
DENMARK:
Malene Overgaard ([email protected])
EGYPT:
Ashraf Hanna ([email protected])
ESTONIA:
Kärt Kelder ([email protected])
FRANCE:
Laurent Leclercq ([email protected])
GERMANY:
Karsten Gnuschke ([email protected])
GHANA:
Theophilus Tawiah ([email protected])
HUNGARY:
Tamas Gyanyi ([email protected])
INDIA:
Dinesh Kanabar ([email protected])
Indonesia:
Tomy Harsono ([email protected])
ITALY:
Francesco Nobili ([email protected])
Giovanni Rolle ([email protected])
KENYA:
Edward Mwachinga ([email protected])
LATIN AMERICA (17 COUNTRIES covered by the LATAXNET network WTS Global is cooperating with for this region: Argentina, Bolivia, Brazil, Chile, Colombia, Costa Rica, Dominican Republic, Ecuador, El Salvador, Guatemala, Honduras, Mexico, Panama, Paraguay, Peru, Uruguay, Venezuela):
Key point of contact: Jorge Espinosa ([email protected]), Chile
LATVIA:
Janis Taukacs ([email protected])
LITHUANIA:
Saule Dagilyte ([email protected])
LUXEMBOURG:
Michiel Boeren ([email protected])
MALAYSIA:
Thenesh Kannaa ([email protected])
MAURITIUS:
Mohammad Akshar Maherally ([email protected])
NETHERLANDS:
Roelof Gerritsen ([email protected])
Denis Pouw ([email protected])
NORWAY:
Ulf Sørdal ([email protected])
PAKISTAN:
Muzammal Rasheed ([email protected])
PHILIPPINES:
Benedicta Du-Baladad ([email protected])
POLAND:
Magdalena Saja ([email protected])
PORTUGAL:
Tiago Marreiros Moreira ([email protected])
RUSSIA:
Igor Smirnov ([email protected])
SAUDI ARABIA:
Husam Sadagah ([email protected])
SENEGAL:
Sidy Diop ([email protected])
SERBIA:
Bojan Radojicic ([email protected])
SINGAPORE:
Eugene Lim ([email protected])
South Africa:
Neethling van Heerden ([email protected])
SPAIN:
Mariano Blanco ([email protected])
SWEDEN:
Robert Tranquilli ([email protected])
SWITZERLAND:
Dominik Bürgy ([email protected])
Markus Wyss ([email protected])
TURKEY:
Burcak Arhun ([email protected])
UKRAINE:
Alexander Minin ([email protected])
UNITED ARAB EMIRATES:
Nimish Goel ([email protected])
UNITED KINGDOM:
Ruth Steedman ([email protected])
USA:
Jared Walls ([email protected])Raymond Wynman ([email protected])
Charles J Vallone ([email protected])
WTS Global rankings
Global Guide 2022
Filter by
Global: Multi-Jurisdictional
Department