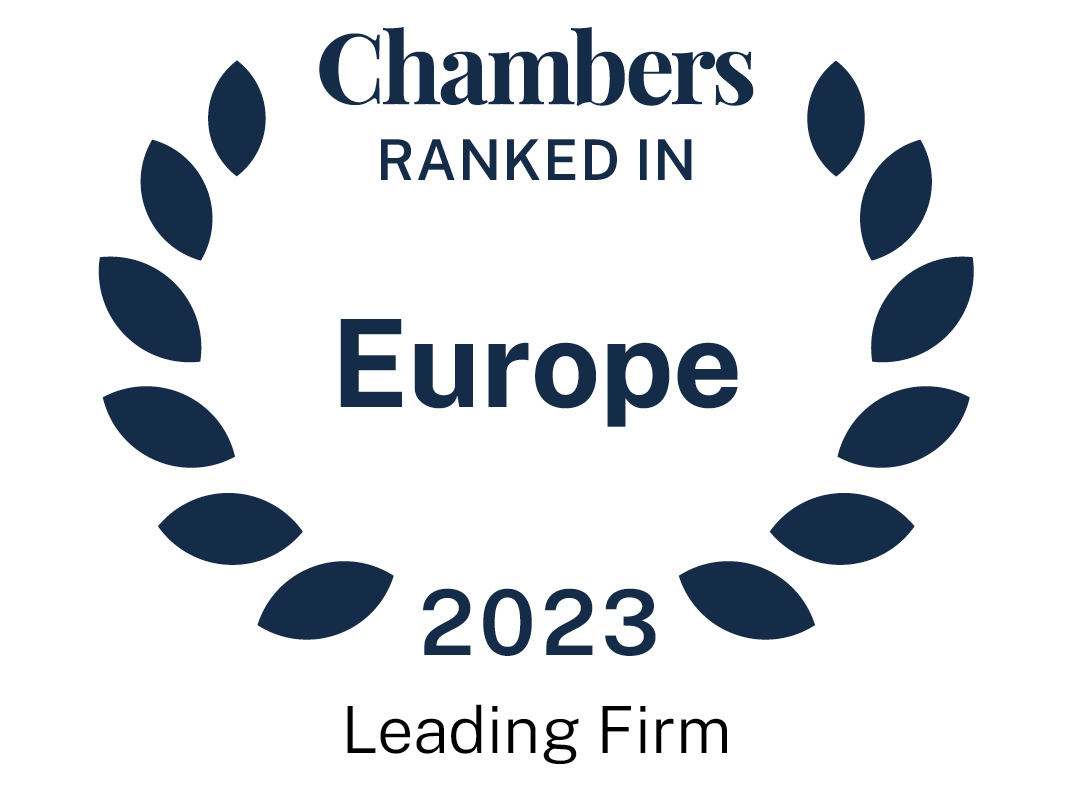 About
Provided by Wendelstein
Europe
Number of partners: 7
Number of lawyers: 20
Special focus: Corporate/M&A and Dispute Resolution
Offices: Frankfurt am Main, Germany
Firm overview
Wendelstein is an independent law firm located in Frankfurt, Germany. It was founded in 2011 by attorneys from a large German top firm. We advise on key areas of business law, with a special focus on Corporate/M&A and Dispute Resolution. We have close working relationships with leading law firms in all relevant jurisdictions. Our attorneys are dedicated to outstanding legal quality and service.
Corporate/M&A
Number of partners: 4
Number of lawyers: 11
The Corporate/M&A team advises buyers and sellers in all phases of M&A-transactions as well as on private equity, venture capital, real estate transactions, tax law, financing, restructuring and capital markets law, often in an international context. Due to the firm's experience and its tailor-made approach, Wendelstein is able to provide professional support for transactions of all sizes. The firm is mostly active in the mid-cap sector. Depending on the client's requirements, Wendelstein also takes over the comprehensive process organisation and process coordination or advice on selected special topics in M&A-contexts. Its client base includes corporate clients, private equity funds, venture capital funds, family offices, privately owned groups and other investors, international corporations and consortia as well as individual entrepreneurs and board members.
Key contacts for Corporate/M&A: Dr. Matthias Budde ([email protected]); Dr. Lars F. Freytag ([email protected]); Nikolaus Hofstetter ([email protected]); Dr. Daniel Müller-Etienne ([email protected])
Dispute Resolution
Number of partners: 3
Number of lawyers: 9
The Dispute Resolution team represents clients in litigation and arbitration proceedings. It has an outstanding track record and vigorously both attacks and defends, often in challenging high-stake cases and in cross-border contexts. It has worked on banking, finance, post-M&A, capital markets, tax-related, corporate, commercial and insolvency-related cases for clients from a wide range of industries. The team has recently advised and represented clients in post-M&A disputes, in financial derivatives litigation, in capital-market-disputes relating to the Wirecard insolvency, in lawsuits in connection with Cum/Cum and Cum/Ex transactions as well as in disputes in connection with the Diesel scandal. The values at stake in the cases the team litigates are usually high. Members of Wendelstein's Dispute Resolution team also act as party representatives and arbitrators in national and international arbitration proceedings.
Key contacts for Dispute Resolution: Frank Fischer ([email protected]); Karl Thomas Koenen ([email protected]); Dr. Moritz Meister ([email protected])
All areas of practice
Corporate/M&A
Dispute Resolution
Private Equity
Venture Capital
Real Estate
Tax
Financing
Restructuring
Capital Markets
Notary Public
Ranked Offices
Provided by Wendelstein
Wendelstein rankings
Europe Guide 2023
Germany
Corporate/M&A: Mid-Market
1 Department
1 Ranked Lawyer
Department
Corporate/M&A: Mid-Market
Lawyers
Articles, highlights and press releases
4 items provided by Wendelstein
Slide 2 of 2
Wendelstein advises gfu in relation to IFA joint venture
gfu Consumer & Home Electronics GmbH, Clarion Events Ltd and Messe Berlin GmbH have reached an agreement: the world's most important trade show for consumer electronics and home appliances will remain at the fairgrounds of Messe Berlin GmbH.