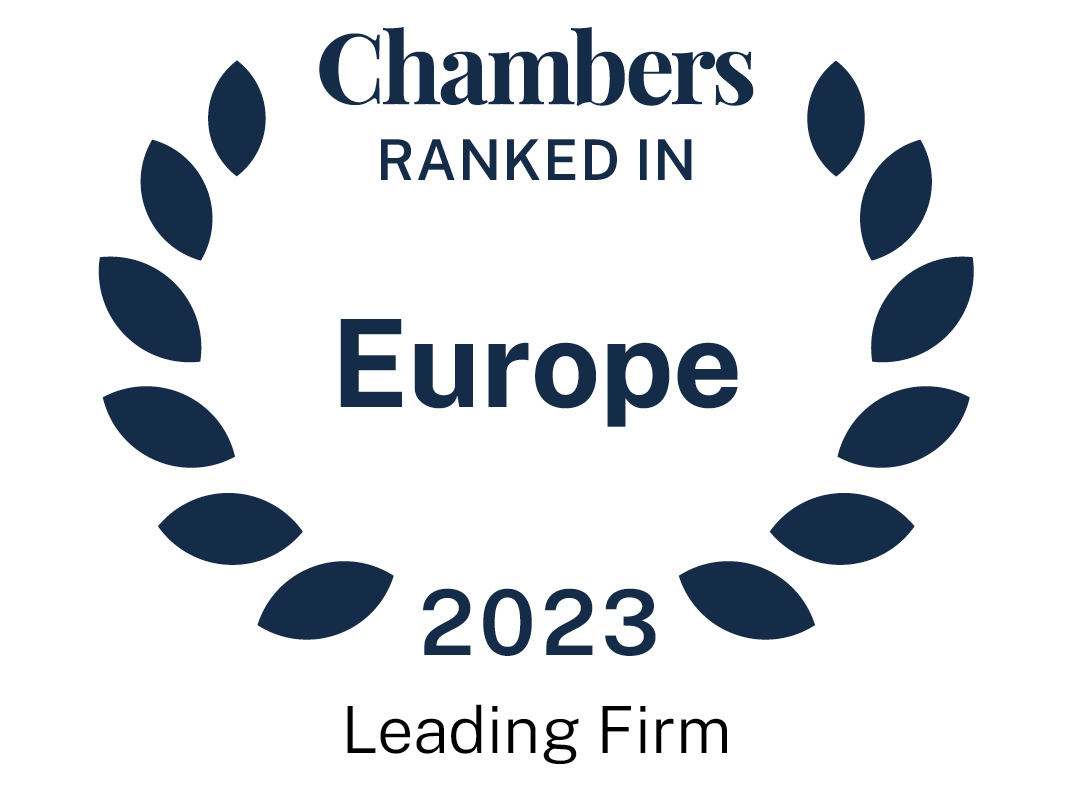 About
Provided by Van Traa Advocaten
Europe
Managing Partner: Vincent Pool
Number of partners: 11
Number of lawyers: 32
Languages: Dutch, English, German, Spanish
Firm Overview:
Established in 1898, Van Traa has evolved into a globally recognized law firm renowned for its extensive international reach. With a steadfast commitment to building strong personal connections with clients, Van Traa combines its expansive scope with a down-to-earth approach. Specializing in international trade, transport and logistics, as well as insurance and liability, the firm adeptly handles complex legal cases within these intricate fields. By swiftly identifying the core issues at hand, Van Traa endeavors to bring clarity and resolution to clients' matters, diligently working towards achieving a clear understanding of each case. Boasting a team of over 30 highly skilled lawyers, the firm possesses the ideal size to undertake larger cases requiring specialized expertise. This cohesive group fosters a culture of knowledge sharing and continuous learning, passing down valuable wisdom and specialized knowledge from one generation to another. Clients benefit from the firm's profound experience and contemporary legal acumen. Van Traa's unwavering pursuit of excellence permeates every aspect of its operations, evident in its dedication to nurturing enduring relationships founded on trust, reliability, and empathy. By investing time in comprehending the unique needs of each client, Van Traa tailors its legal strategies to deliver favorable outcomes. Beyond geographical boundaries, the firm's international presence enables it to effectively serve clients worldwide, transcending borders to provide comprehensive legal solutions. As Van Traa embraces the challenges of a rapidly evolving legal landscape, it remains rooted in its core values, steadfast in its commitment to exceptional client service, unrivaled expertise, and a personal touch that sets it apart in the international legal community.
Main Areas of Practice:
International Trade:
Van Traa is a distinguished law firm renowned for its expertise in international trade and commodities. With a strong focus on soft and hard commodities, the firm provides comprehensive legal support in dispute settlement, recovery actions, and financing aspects. The firm has established a notable reputation in the field of organic agriculture. Leveraging their deep understanding of organic farming practices and regulations, Van Traa provides invaluable legal guidance to clients involved in this specialized sector.
Clients benefit from tailored advice on commercial contracts and related financing, as well as guidance on matters concerning the EU common agricultural policy. Van Traa also serves as a trusted advisor to financial institutions, assisting with documentary credits, payment instruments, and security-related issues. With an unwavering commitment to excellence and deep industry knowledge, Van Traa fosters enduring client relationships through personalized attention and a client-centered approach. As a leading authority in international trade and commodities law, Van Traa continues to set itself apart through its exceptional legal expertise and dedication to client success.
Contact: Marc van Maanen
Tel: +31 10 224 5518
Email: [email protected]
Contact: Steven Oude Alink, Silvia Gawronski
Transport & Logistics:
Van Traa stands at the forefront of the market as a leader in providing comprehensive legal advice and litigation services across all facets of logistics. With an unrivaled breadth of expertise, the firm offers invaluable counsel in areas spanning sea, inland shipping, road, air, and railway transportation. Notably, Van Traa boasts specialized knowledge in admiralty and maritime incidents, encompassing collision, salvage, and general average matters, as well as ship arrests. Moreover, the firm serves as a trusted resource for legal inquiries pertaining to warehousing and stevedoring, forwarding, customs, yachting, and the formulation of general trading conditions. With a nuanced understanding of the intricacies within these domains, Van Traa diligently supports clients in navigating the legal landscape, delivering tailored strategies to address their specific needs. Clients turn to Van Traa with confidence, knowing that they are engaging a premier destination for logistics and maritime legal expertise.
Contact: Leendert van Hee
Tel: +31 10 224 5528
Email: [email protected]
Contacts: Vincent Pool, Jolien Kruit, Nol van Hal
Insurance & Liability:
Van Traa boasts an impressive track record in providing expert counsel and litigation services in the realm of insurance law. The firm offers invaluable guidance and representation across a wide spectrum of insurance areas, including general and personal liability, personal injury, construction all risks insurance, professional liability, transport, hull, fire, agricultural equipment, and technical insurance. Moreover, Van Traa excels in advising clients on the drafting of insurance policy terms and conditions, re-insurance matters, powers of attorney, and regulatory compliance. Leveraging their extensive expertise, the firm litigates insurance policy disputes with unwavering dedication. The client base served by Van Traa is diverse, ranging from numerous insurers to contractors, constructors, architects, manufacturers, insurance agents, brokers, lawyers, and banks. With a deep understanding of various types of liability, including professional liability, accidents, product liability, and environmental and soil pollution, Van Traa's lawyers provide comprehensive advice and litigation services on behalf of their clients. Renowned for their expertise in insurance and liability matters, Van Traa is the go-to legal partner trusted by a wide range of clients seeking exceptional counsel and representation.
Contact: Robert Pessers
Tel: +31 10 224 5502
Email: [email protected]
Contacts: Robert de Haan, Derk-Jan van der Kolk, Marko Jongkind
Ranked Offices
Provided by Van Traa Advocaten
Netherlands - Head office
Van Traa Advocaten rankings
Europe Guide 2023
Filter by
Netherlands
Insurance
1 Department
2 Ranked Lawyers
Department
Lawyers
Robert Pessers
Head of Insurance
Transportation: Aviation
1 Department
1 Ranked Lawyer
Department
Lawyers
Transportation: Shipping
1 Department
5 Ranked Lawyers
Department
Lawyers