Tremonti Romagnoli Piccardi e Associati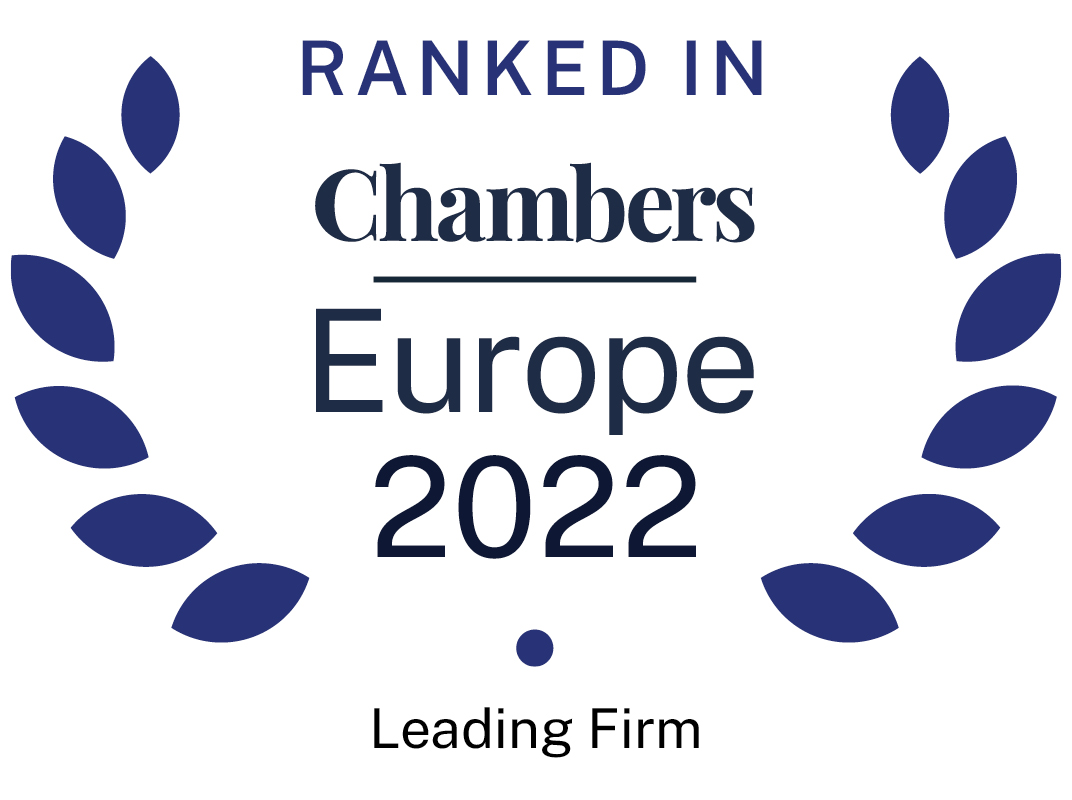 About
Provided by Tremonti Romagnoli Piccardi e Associati
Europe
Number of partners worldwide:
Equity partners: 14 Associate partners: 5
Number of other associates worldwide: 21
Of counsel : 3
Languages: Albanian, English, French, German, Italian, Spanish
Firm Overview:
Established in the early '80s under the name Studio Tremonti e Associati, Tremonti Romagnoli Piccardi e Associati is an Italian-based firm that offers a full range of tax advice and related services to domestic and international clients. The firm is particularly experienced and skilled in a number of tax areas including corporate and M&A, reorganisation, private equity, banking and finance, securitisations, structured finance, NPL, debt restructuring, real estate, VAT, transfer pricing and tax litigation. Tremonti Romagnoli Piccardi e Associati is often appointed as special tax counsel to consult on major transactions or to handle complex tax audit and litigation matters.
Main Areas of Practice:
Tremonti Romagnoli Piccardi e Associati is skilled in handling all aspects of tax law with regard to domestic and cross-border transactions.
Corporate & M&A: The firm provides strategic tax planning for major leveraged buyouts and acquisitions, multi-country corporate reorganisations, large consolidated tax groups and has gained notable experience in mergers, de-mergers and take-over bids, as well as restructuring and reorganisation of companies, also by means of share transfers, or sales of businesses as going concerns. It provides all types of tax opinions and secures tax rulings and technical advice from the Italian Revenue Agency. In addition, the firm has structured spin-offs, and other divisive reorganisations, and devised plans to maximise the benefits of liquidations and dispositions of separate business segments. The firm also provides general advice on any tax matter that may arise in the digital and sharing economy field.
International Taxation: The firm, which has been active in cross-border transactions ever since the early days of its establishment, advises its clients on the application of European regulations, double taxation conventions and Italian rules applicable to international operations, whilst having constant regard to the ever-changing interpretative developments at both the EU and the OECD level. The firm regularly assists clients on transfer pricing and multi-jurisdictional tax controversies, including MAPs. Moreover, thanks to the support of its international network, the firm is also able to guide its clients in their international activities, with a special focus on cross-border mergers and acquisitions, joint ventures, spin-offs, business restructuring, cross-border financing and structured finance products. The firm's professionals provide clients with ongoing support, both during their global growth phase and during the course of the ordinary management of their cross-border business.
Transfer Pricing: The firm is fully skilled and experienced in unilateral and bilateral APA, MAP, transfer pricing documentation, licensing, patent box and cost-sharing arrangements. The firm also assists clients on transfer pricing matters in the context of pre-litigation and litigation proceedings.
Real Estate Taxation: Tremonti Romagnoli Piccardi e Associati works with major national and international real estate operators and investors in every type of real estate operation, from acquisitions, leasing and financing to dispositions. It structures multi-asset, multiple- party exchanges, sale-leasebacks and instalment sales. It has also assisted clients in accessing capital markets through the creation of Italian real estate funds. In addition to structuring initial property transfers, solving management and services issues, securing tax rulings and rendering tax opinions, the firm assists real estate operators and investors (including a large number of Italian real estate funds) with their ongoing operations.
Banking, Finance & Capital Market Taxation: The firm advises banks and financial institutions, as well as investment funds on both their Italian and foreign operations. It provides a full range of tax advice in relation to NPL restructuring, drafting and negotiating complex multi-party financing arrangements, including high yield bonds, and all the relevant documentation. It also provides opinions and devises complex legal and tax structures for a wide variety of banking, structured finance and capital market transactions. The firm is fully skilled at rendering advice on the borrower/issuer side as well as on the lender or seller/underwriter side and as such, it has a thorough understanding of this area of work from different standpoints.
Tax Litigation & Tax Ruling Requests: The firm has a long-standing and solid tradition of handling tax disputes both nationally and internationally. All the firm's professionals participate in resolving tax controversies both during audit and in the pre-litigation phase. Where necessary, the firm assists clients in Court, with Court cases being handled by litigators who are tax lawyers, fully experienced in litigation procedures, up to and including those heard before the Italian Supreme Court. In relation to criminal tax proceedings, the firm provides specialised tax advice and assistance to criminal lawyers who are in charge of defending the case. Such assistance also includes the release of technical reports to be submitted to the court during the trial.
Personal Tax & Employee Income Planning: The firm provides cross-border income, trusts and estate tax planning, including expatriation from Italy and repatriation of assets. The firm also advises on immigration into Italy of high net worth and highly qualified individuals as well as providing tax planning related to art collections. In addition, it provides advice to multinational companies and their executives on all aspects of executive compensation, from designing to implementing incentive plans, including providing advice regarding the 'employee welfare' rules, and qualified stock options.
VAT, Indirect & Local Taxation: The firm is fully experienced in VAT, with an in-depth knowledge of EU legislation, and is skilled in advising clients, both in terms of standard business operations and in complex domestic and international transactions, including real estate and financial transactions and group rationalizations (e.g. by means of VAT grouping or consortium company structures within the banking sector). Furthermore, the firm has gained vast experience in the areas of registration tax and other indirect taxes such as mortgage-cadastral taxes and stamp duty, as well as the main local taxes (IMU, TASI, TOSAP).
Clients:
The firm's clients include leading national and international investment banks and financial institutions, Italian and foreign industrial and non-industrial multinationals, telecommunications and energy companies, domestic and foreign insurance companies and real estate, private equity, venture capital and pension funds, as well as high-net-worth individuals.
International Work:
A large part of the activity of the firm involves international clients and cross-border operations. Over the years, our firm has built up a network of high-profile law firms and tax firms in the main European and non-European jurisdictions. These relationships allow us to provide our clients with complete assistance and advice in the global market. The main focus of the firm's international work is, among others, on cross-border mergers and acquisitions (both inbound and outbound), initial public offerings and other exit strategies, as well as in structuring financial products, Pan-European private equity, venture capital, other closed-end funds, cross-border financing transactions and securitisations.
Offices:
Milan:
Via Crocefisso, 12, 20122
Tel: +39 02 5831 3707
Fax: +39 02 5831 3714
Email: [email protected]
Rome:
Via Della Consulta, 1B, 00186
Tel: +39 06 3218 022
Fax: +39 06 3244 940
Email: [email protected]
Ranked Offices
Provided by Tremonti Romagnoli Piccardi e Associati
Tremonti Romagnoli Piccardi e Associati rankings
Europe Guide 2022
Filter by
Italy
Tax
1 Department
4 Ranked Lawyers
Department
Lawyers