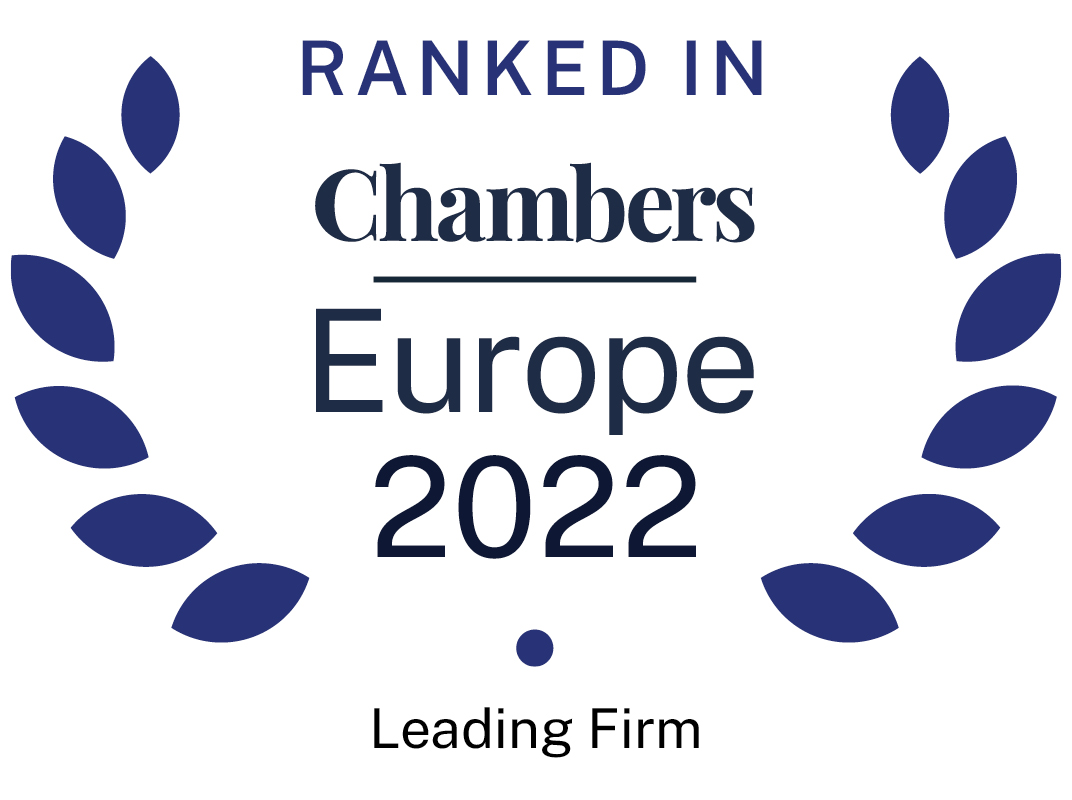 About
Provided by Pels Rijcken
Europe
Managing Partner: Sandra van Heukelom- Verhage
Number of partners worldwide: 35
Number of other lawyers worldwide: 170
Languages: Dutch, English, French, German
Firm Overview:
Pels Rijcken acts for major corporates, international organisations and government institutions, such as the State of the Netherlands and the Dutch Central Bank. Pels Rijcken is full-services firm and ranks among the top law firms in the Netherlands. Based at the office in The Hague, about 290 professionals are committed to providing the very best in legal services. They combine their in-depth legal knowledge with a keen understanding of their clients' business needs. They are responsive to their clients' demands and pragmatic in their solutions. They are also sensitive to the interest of their clients' stakeholders.
Sectors:
Central Government
Education & Research
Energy
Healthcare
International Clients
Provinces & Municipalities
Real Estate
Regulatory AuthoritiesMain Areas of Practice:
Administrative
Competition & Market Regulation
Construction
Corporate / M&A
Disciplinary
Employment
Energy
European
Healthcare
Innovation, Privacy & Technology
Intellectual Property & Media
IT
Law Enforcement & Criminal
Liability, Damage & Insurance
Litigation & Arbitration
Planning & Environmental
Procurement
Privacy
Public Transport
Real Estate
State Aid
Supreme Court Litigation
Tax
Business & Human Rights:
Pels Rijcken provides advice concerning the requirements which apply or might apply to sustainable procurement. In addition, it draws up contractual terms and conditions related to investments and for loan documents, joint venture agreements, and supply chain contracts. These terms make provision for ensuring human rights due diligence (in accordance with the requirements set out in the UN Guiding Principles) or other business and human rights standards. Finally, it provides advice concerning the procedures which are necessary for ensuring compliance with business and human rights standards within your own organisation as well.
Contact: Martijn Scheltema
Email: [email protected]
Construction:
The team remains the largest, most experienced and most specialised in construction and (public) procurement law in the Netherlands. It is involved in all major and most complex infrastructure projects in the Netherlands. The team is experienced in drafting and reviewing (innovative) construction contracts and all tender documentation in practically all major public Dutch projects. It is trend setting in latest developments, including construction contracts tendered on the basis of Best Value Procurement. In public procurement law we are advising on virtually all major PPP/PFI deals in the Netherlands. The firm is leading in the highly specialised field of shipbuilding.
Contact: Pieter Stuijt
Email: [email protected]
Corporate/M&A:
The practice has extensive M&A capabilities, but its expertise also includes joint ventures, restructurings, (private equity) investments, incentive plans and corporate governance matters. The firm advises on transactions in the corporate and public sectors. It focuses on mid market clients, both nationally and internationally. Its leading position in the public domain explains its involvement in most of the privatisations and private/public co-operations.
Contact: Carel van Swaay
Email: [email protected]
Employment:
The firm is engaged in the largest and most complex employment projects in the Netherlands on a daily basis. It works closely with the Supreme Court litigation practice group. Consequently, the team is involved in employment law proceedings which are conducted before the highest Dutch court. It represents a unique range of clients with the highest profiles including not only listed (international) companies, but also the State of the Netherlands, all ministries, several provinces and (large) municipalities. In the area of pension law, the team represents large employers and pension funds.
Contact: Monique de Witte- van den Haak
Email: [email protected]
Energy:
The energy team works on the largest and most complex energy projects in the Netherlands. It is not only involved in practically all major wind farm projects onshore and offshore, but also in major – renewable – heat, as well as heat and cold storage and supply projects. It is also regularly retained for climate change matters, such as CO2 emission rights trading. The firm is leading in regulatory litigation in the energy sector. In addition to its successful regulatory practice, it also have a considerable transactional track record. It is advising energy producers, suppliers and traders and energy project developers. Unlike other law firms, it is retained by the Dutch government to advise on strategic and politically sensitive energy matters.
Contact: Iman Brinkman
Email: [email protected]
European & Competition:
The team is known for the consistent high quality of its broad practice. The competition law practice covers the full range of antitrust, abuse and merger cases. Clients are public authorities as well as financial institutions and beneficiaries of state aid. The team handles all common forms of state aid. The EU and competition team also has a strong reputation for handling complex EU law matters. Team members all have a profound sectoral knowledge of one or more sector on industry, such as energy, food, transport, media, sports and infrastructural projects.
Contact: Erik Pijnacker Hordijk
Email: [email protected]
Litigation & Arbitration:
Pels Rijcken is the largest and the premier litigation law firm in the Netherlands. Pels Rijcken's arbitration team has ample experience and an excellent track record with handling large scale arbitrations. It also provides strategic legal advice in the context of imminent or pending arbitrations. Its expertise covers all possible stages of an arbitration, from interim measures to setting aside proceedings up to the Supreme Court. It acts for various blue chip companies and banks. Other clients are the State of the Netherlands, provinces and municipalities, regulators and other authorities. Over the last decade it has been expanding the commercial practice significantly, with an increasing range and high profile matters.
Contact: Willem Heemskerk
Email: [email protected]
Real Estate:
Pels Rijcken has one of the largest real estate practices in the Netherlands. It provides assistance with numerous sales processes, (large-scale) urban projects and area developments. The firm is actively involved from the spatial planning through to realisation and exploitation including lease and rental transactions. It is eminently equipped in the field of public-private partnerships and innovative types of contracts (DBFMO). It also advises on procedures regarding health care real estate, the sale of surplus real estate and transformation. Clients include large (listed) companies, international corporates, project developers, pension and investment funds, housing corporations and other institutions, the State of the Netherlands, provinces and various municipalities.
Contact: Alain de Jonge
Email: [email protected]
Supreme Court Litigation:
Pels Rijcken is the biggest Supreme Court Litigation department in the Netherlands. Cases handled cover a broad spectrum of legal issues in both the private and public sectors, ranging from banking/ finance, corporate, employment and insurance to tax and real estate. The firm has a wide scope of litigation: representing clients before all civil courts in the Netherlands, but also presenting cases before all administrative courts through a reputable administrative litigation team. Most partners and associates also lecture for professional courses with litigation-related subjects.
Contact: Martijn Scheltema
Email: [email protected]
Ranked Offices
Provided by Pels Rijcken
Netherlands - Head office
Pels Rijcken rankings
Europe Guide 2022
Filter by
Netherlands
Competition/European Law
1 Department
1 Ranked Lawyer
Department
Lawyers
Dispute Resolution
1 Department
2 Ranked Lawyers
Department
Lawyers
Dispute Resolution: Supreme Court Litigation
1 Ranked Lawyer
Department
Energy & Natural Resources
1 Department
Department
Energy & Natural Resources
Energy & Natural Resources: Regulatory
1 Ranked Lawyer
Department
Intellectual Property: General - Mostly Trade Mark/Copyright
1 Ranked Lawyer
Public Law
1 Department
3 Ranked Lawyers
Department
Lawyers
Sandra van Heukelom-Verhage
Public Law: Planning and Environment
1 Department
2 Ranked Lawyers
Department
Public Law: Planning and Environment
Lawyers
Daniëlle Roelands-Fransen
Department
TMT: Data Protection
1 Department
1 Ranked Lawyer
Department