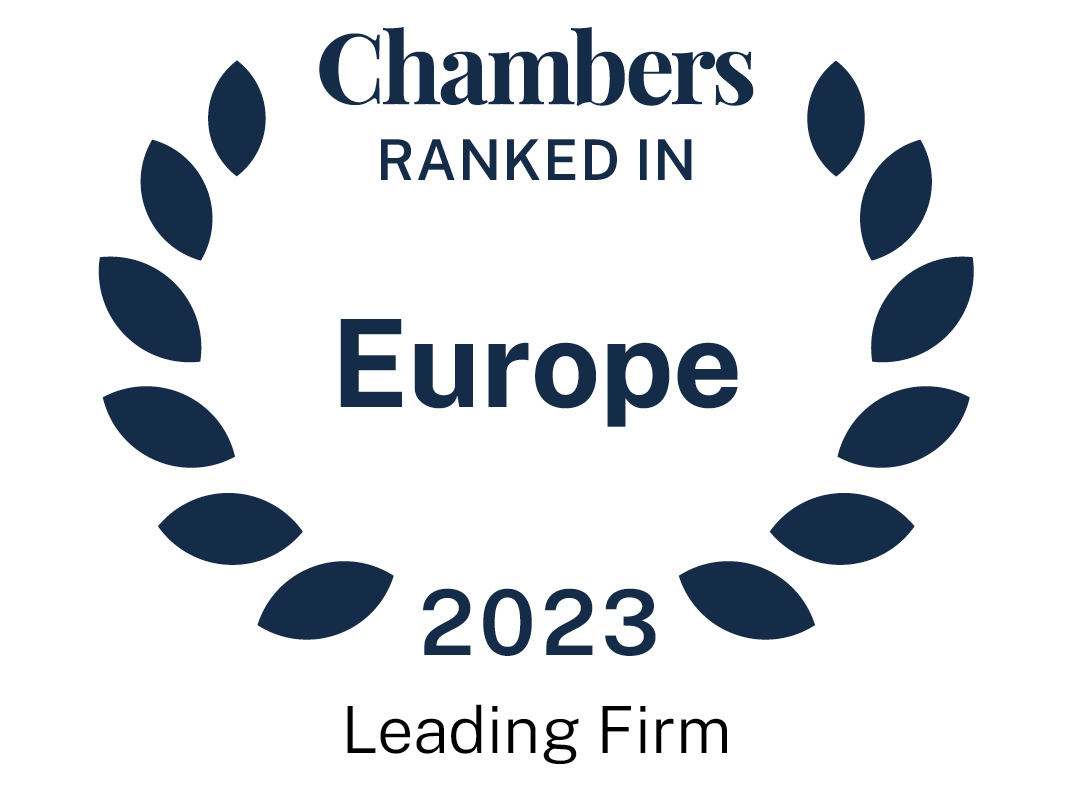 About
Provided by Marroquín Abogados
Europe
Managing Partners: Ignacio Marroquín, Carlos Marroquín, Víctor Marroquín
Number of partners: 8
Number of lawyers: 10
Languages: Catalan, English, German, French, Spanish
Firm Overview:
Marroquín Abogados (before called Bufete Marroquín) is a multidisciplinary firm dedicated to law practice, with more than 70 years of experience offering a comprehensive and transversal solution to client's needs. Its main scope of action is focused on Business Law with special recognition in the area of restructuring and insolvency. The firm provides its legal advice services to SMEs, start-ups, MNE's, family companies, family offices and individuals, in Spain and abroad. It collaborates with different law firms and professionals that are considered 'best friends' in many European and international cities, thus allowing the firm to offer its clients a global service. Main Areas of Practice:
Transactions. Mergers and Acquisitions (M&A):
This area of practice is dedicated and has extensive experience in the planning and execution of all types of merger, spin-off or segregation operations, as well as the sale and purchase of both multinational companies and family companies, branches of activity, assets or productive units, having being involved in numerous operations in the last years. The firm's advice covers all the work related to both the preparation of the transaction, as well as the execution of the same including the entire legal review and analysis process – due diligence – that is usually carried out in this type of operations.
Contact: Carlos Marroquín Email: [email protected]
Restructuring & Insolvency:
The firm is specialised in this practice area having a longstanding tradition as one of the most regarded boutiques in the area of Barcelona. Marroquín Abogados has successfully participated in the restructuring of the financial debt of important business groups in Spain, in addition to advising SMEs companies in the achievement of conventional pre-insolvency solutions, applying early warning mechanisms of insolvency in order to facilitate continuity of activity and heritage conservation. Likewise, the firm has also accompanied companies and individuals as insolvency receivers appointed by courts in numerous national and international bankruptcies.
Contact: Víctor Marroquín Email: [email protected]
Business, Corporate & Commercial & Contract Law:
The practice extends to all acts and operations that a company may or should face starting in its incorporation and until it is liquidated. Likewise, the firm has extensive experience in the analysis, interpretation, drafting and negotiation of all types of commercial contracts (provision of services, execution of works, distribution, agency, franchise, guarantees, loan and general conditions of purchase and sale, etc.) in different sectors of activity.
Contact: Luis Reina Email: [email protected]
Tax Law:
The tax practice area is one of the most active of the firm, since it offers continuous and specific advice on tax law to both companies and individuals and supports the rest of the practice areas, ensuring that any proposal or solution is planned considering any tax issue that may arise. The firm's tax area team has technical preparation and outstanding experience in advising on the optimization of taxation in all types of commercial, corporate and investment operations, especially real estate. Likewise, it focuses on the taxation of residents and non-residents, structuring and succession of family business', estate tax planning, advice on inspection processes and actions and claims before the tax administrations.
Contact: Marianne Romero-Fiol Email: [email protected]
Litigation, Mediation & Arbitration:
Marroquín Abogados has proven experience in this legal practice and is characterized by outstanding success in the resolution of disputes in which it provides advice. The firm has widespread know-how in the approach of the issues and risks arising from legal conflicts, seeking pragmatic solutions or alternatives to legal action, enhancing mediation and, if possible, executing court settlements. Marroquín Abogados offers legal counsel in all types of lawsuits, either as plaintiffs or as defendants, and brings all types of actions and claims before all judicial courts or arbitration courts.
Contact: Ignacio Marroquin Email: [email protected]
Labour Law:
The firm provides advice on the full spectrum of companies' employment issues, such as reduction of work force and cease of activities due to poor economic and market conditions, and conducting the legal direction in all proceedings before the administrative authorities, and the management of the defense before the Employment Courts and Tribunals in matters relating to any dispute.
Contact: Juan Llopis Email: [email protected]
In addition to the above areas of practice, Marroquín Abogados also has a group of professionals with solid experience and excellent technical training in the areas of:
■ Common Law, Family and Inheritances
■ Real Estate and Urban Planning
■ Public Law
■ Industrial and Intellectual Property
Ranked Offices
Provided by Marroquín Abogados
Marroquín Abogados rankings
Europe Guide 2023
Spain
Restructuring/Insolvency: Barcelona
1 Department
1 Ranked Lawyer
Department
Restructuring/Insolvency: Barcelona
Lawyers