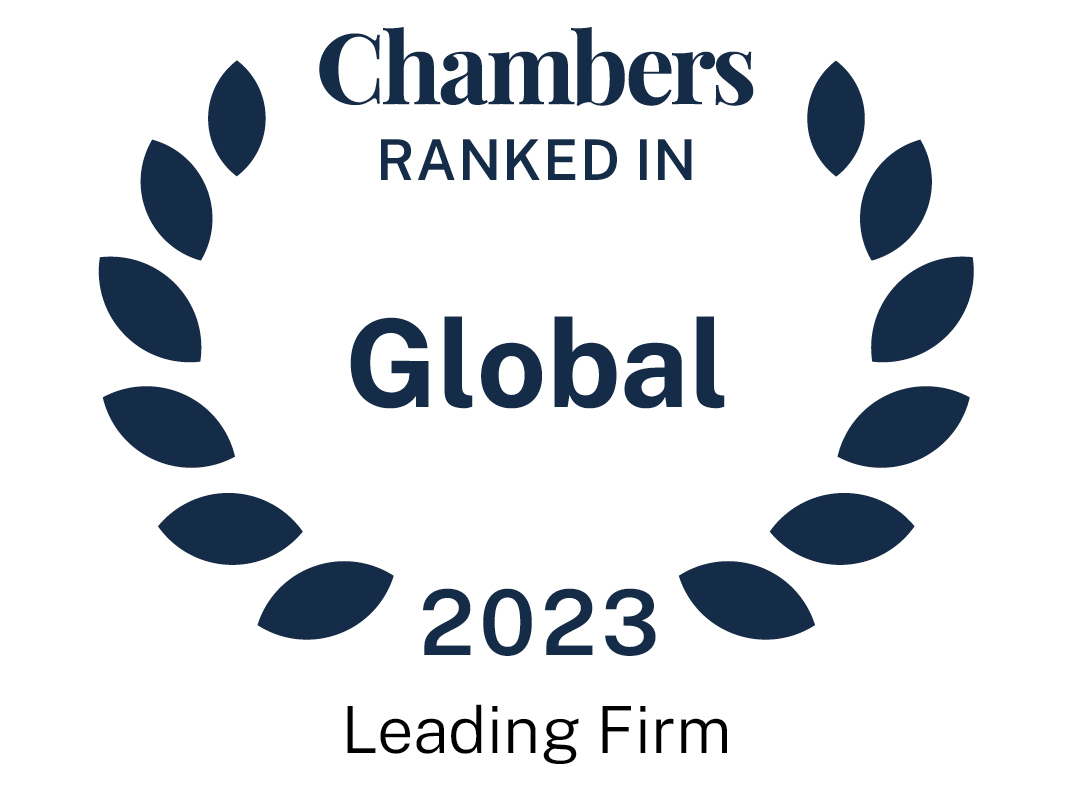 About
Provided by L2b Aviation
Global
Chairman: Sergi Giménez
Number of member firms: 45 in 54 countries
Languages: English, French, German, Spanish, Norwegian, Portuguese, Chinese, Turkish, Italian, Greek, Polish, Nepalese, Russian, Ukrainian, most Indian languages
Network Overview:
Finding an attorney in a foreign jurisdiction who understands aviation can be a challenge. L2b Aviation was founded to help solve that problem.
L2b Aviation is a network of over 45 law firms around the globe representing 54 different countries who specialise in aviation. All of its members are carefully selected from the leading specialist aviation law firms in their jurisdiction. Its members are widely recognised as providing tailored, responsive, consistent and personal service. It has in-depth knowledge and extensive experience in all aspects of aircraft/engine leasing and financing, including operating leases, export credit financings, commercial debt financings and tax based transactions. In addition, many members provide advice on airport related matters, passenger and cargo liability claims and aviation insurances, as well as all other matters affecting aviation clients.
Main Areas of Practice:
Buying & Selling Commercial & Business Aircraft, including: Aircraft Registration, Deregistration & Deliveries
Finance & Leasing
Engine Leasing & Pooling
Lease Termination & Repossession of Aircraft
Maintenance/Customer Support Agreements
Passenger & Cargo Liability Claims
Aviation Labour Law
Litigation, Arbitration & Dispute Resolution
Regulatory
Insurance/Reinsurance
Insolvency
Contentious & Non-Contentious Regulatory Issues
Airport & Airline Commercial Agreements & All Other Airport Related Matters
Competition Matters
EU Law
Corporate Tax/Airline Tax
Employment
Environmental
Dispute Resolution
IT
Intellectual Property
Aircraft Registration
Export/Import
The Cape Town Convention
Member Firms:
Albania: Karanovic & Partners
Argentina: Rodriguez Grellet Abogados
Austria: Pendl Mair
The Bahamas: Higgs & Johnson
Belgium: Marx Van Ranst Vermeersch & Partners
Bolivia: ACF Abogados
Bosnia & Herzegovina - Karanovic & Partners in cooperation with local lawyers
Bosnia and Herzegovina - L2b Aviation
Brazil: Basch & Rameh
Canada: Miriam Kavanagh Professional Corporation
Chile: Mackenna, Irarrázaval, Cuchacovich & Paz (MICP)
Colombia: DEL HIERRO Abogados
Costa Rica: Nassar Abogados S.A.
Croatia: Ilej & Partners in cooperation with Karanovic & Partners
Cyprus: Montanios & Montanios
Czech Republic: 1. Kocián Šolc Balaštík, advokátní kancelář.
Dominican Republic: Raful Sicard Polanco & Fernandez
Dominican Republic - L2b Aviation
Ecuador: CorralRosales
El Salvador: Nassar Abogados S.A.
Finland: Lexia Helsinki
Germany: ARNECKE SIBETH DABLESTEIN
Greece: Papapetros, Papangelis, Tatagia & Partners Law Firm
Guatemala: Nassar Abogados S.A.
Honduras: Nassar Abogados S.A.
India: Advaya Legal
Israel: S. Horowitz & Co.
Italy: Studio Pierallini
Kenya: Anjarwalla & Khanna
Luxembourg: AKD Benelux Lawyers
Malta: Ganado Advocates
Mexico: Santamarina y Steta
Montenegro: Karanovic & Partners in cooperation with local lawyers
The Netherlands: AKD Benelux Lawyers
The Netherlands - L2b Aviation
Nicaragua: Nassar Abogados S.A.
Nigeria: Aluko & Oyebode
North Macedonia: Karanovic & Partners in cooperation with local lawyers
North Macedonia - L2b Aviation
Norway: Advokatfirmaet Ræder DA
Pakistan: Kabraji & Talibuddin
Panama: Patton, Moreno & Asvat
Paraguay: Guanes, Heisecke & Piera Abogados
Peru: Díaz Palao & Siles, Abogados
Philippines: Tan Hassani and Counsels
Poland: Wardyński & Partners
Portugal: APTS - Alves Pereira & Teixeira de Sousa RL
Puerto Rico: Estrella, LLC
Romania: Leaua Damcali Deaconu Paunescu – LDDP
Serbia: Karanovic & Partners
Slovenia: Ketler & Partners, member of Karanovic
South Africa: Webber Wentzel
Spain: Augusta Abogados
Sweden: ASTRA ADVOKATER KB
Switzerland: gbf Attorneys-at-law Ltd
Turkey: Erten
UK: Smith, Gambrell & Russell
Uruguay: Yelpo & Facal - Abogados
US Oklahoma City, OK: McAfee & Taft
USA – Oklahoma City - L2b Aviation
US Miami, FL: Harper Meyer Perez Hagen O'Connor Albert & Dribin LLP
US New York City, NY: Todd & Levi, LLP
For more information go to: www.l2baviation.com
Ranked Offices
Provided by L2b Aviation
L2b Aviation rankings
Global Guide 2023
Global: Multi-Jurisdictional
Department