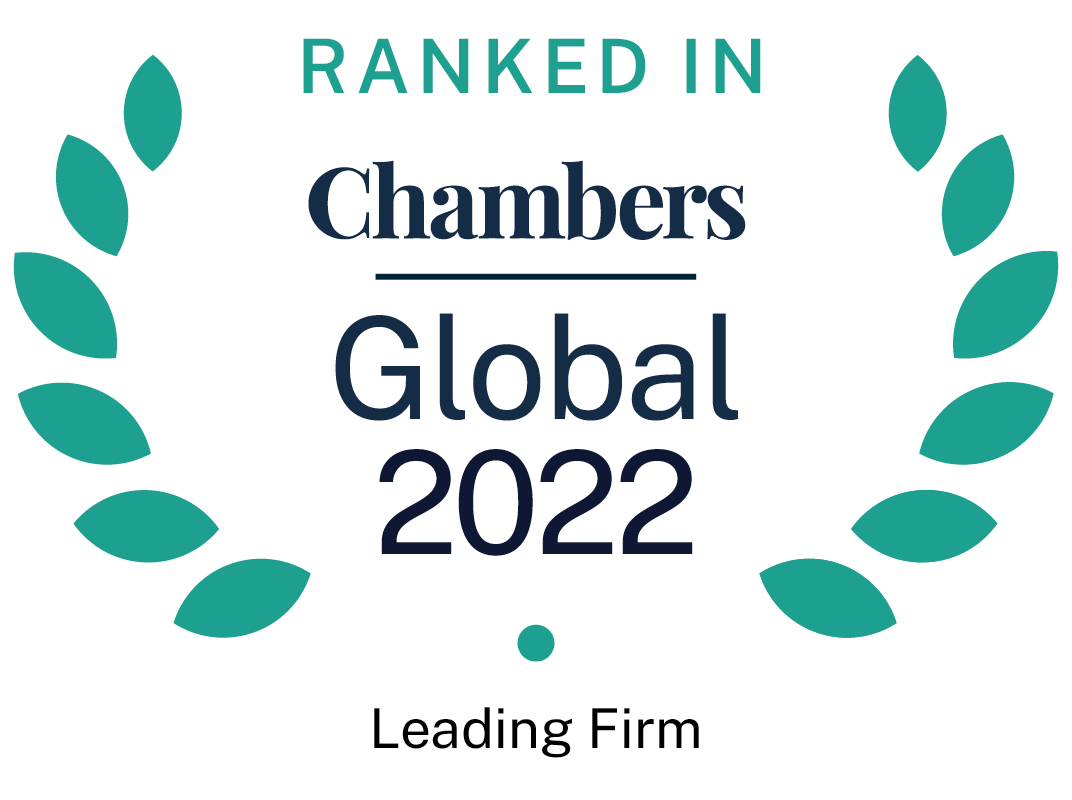 About
Provided by Ius Laboris
Global
Executive Director: Sam Everatt
Chairman: Pascal Lagoutte
Key Partners: Rodrigo Funes de Rioja, Chris Engels, Guillaume Bordier, Markus Bohnau, Inigo Sagardoy, Michael Burd, Jeff Mokotoff, Valeria Morosini
Number of Members and Affiliates: 52
Number of Lawyers: Over 1,500
Languages: English, as a first or second language, is common to all lawyers
Network Overview:
Ius Laboris is consistently recognised as the leading legal service provider in employment, immigration and pensions law. Our firms help international employers navigate the world of work successfully. The Alliance has over 1,500 lawyers focusing on HR law based in more than 160 cities in over 59 countries in 5 different continents.
Global Employment Law:
Ius Laboris delivers labour, employment, mobility and benefits legal professional services to the highest international quality standards.
For successful management of a multinational workforce, in-depth knowledge of local HR law and practice is crucial. Through the best independent local firms Ius Laboris provides employers with a deep and thorough knowledge of local employment laws, culture and processes.
About Ius Laboris?
■ Ius Laboris member firms have an average Chambers ranking of 1,7 in 59 countries which is by far the highest in the market. In total, 27 Ius Laboris firms have a Tier 1 ranking
■ 116 Ius Laboris lawyers ranked by Chambers and Partners
■ Highly commended global network by The Lawyer European Awards
■ Clients benefit from access to international HR training events; workshops; the Global HR Law Guide; other online tools, apps and guidelines; webinars & podcasts
■ A combination of leading local HR lawyers operating in a seamless global group, means the group understands and advise on local employment laws and processes in an international setting
■ Ius Laboris firms are handpicked on the basis of being a leading specialist in labour and employment law in their country, ensuring quality and scale across the board
■ Clients cross all sectors and include many Global 500 companies
Services:
■ Employment Rights (Employment contracts, non-compete clauses, policies, HR audits, performance management, dismissals)
■ Data Privacy (Data audits, GDPR compliance, data privacy policies, data breaches, social media policies, international data transfers, monitoring of employees)
■ Discrimination (Anti-discrimination advice, workplace policies, diversity training, workplace audits, gender pay-gap reporting, court appearances)
■ Health & Safety (Health and safety audits, risk assessments, accident investigation, crisis management, court appearances)
■ Pay & Benefits (Remuneration, tax planning, social security, incentives, bonus schemes, stock options)
■ Immigration & Global Mobility (Secondments, transfers and expatriation, immigration, tax and social security, supplementary pensions)
■ Pensions (Pensions schemes, funding solutions, governance, regulatory compliance, dispute resolution)
■ Restructuring & Labour Relations (Restructuring projects, restructuring compliance, criteria for dismissal, collective labour relations, union negotiation, industrial action)
■ Internal Investigations (Internal investigations, whistleblowing, performance management and grievances)
For more information please contact [email protected] com and visit www.iuslaboris.com
Global Reach:
Argentina: Funes de Rioja & Asociados
Australia: Corrs Chambers Westgarth
Austria: Schima Mayer Starlinger
Belgium: Claeys & Engels
Brazil: Veirano Advogados
Canada: Mathews Dinsdale
Chile: Munita & Olavarría
Colombia: Brigard Urrutia
Cyprus: George Z. Georgiou & Associates LLC
Czech Republic: Randl Partners, advokátní kancelář, s.r.o.
Denmark: Norrbom Vinding
Finland: Dittmar & Indrenius
France: Capstan Avocats
Germany: Kliemt.HR Lawyers
Great Britain: Lewis Silkin
Great Britain: Sackers (Pensions)
Greece: Kremalis Law Firm
Hungary: Szecskay Attorneys at Law
Hong Kong: Lewis Silkin (Hong Kong)
Ireland: Lewis Silkin (Ireland)
India: Kochhar & Co.
Israel: Herzog Fox & Neeman
Italy: Toffoletto De Luca Tamajo e Soci
Luxembourg: CASTEGNARO
Mexico: Basham, Ringe y Correa S.C.
Netherlands: Bronsgeest Deur Advocaten
Norway: Advokatfirmaet Hjort DA
Papua New Guinea: Corrs Chambers Westgarth
Peru: Estudio Olaechea
Poland: Raczkowski
Portugal: pbbr
Russia: ALRUD
Spain: Sagardoy Abogados
Sweden: Elmzell Advokatbyrå
Switzerland: Blesi & Papa
Turkey: Bener Law Office
Ukraine: Vasil Kisil & Partners
United States: FordHarrison LLP
Affiliated Firms:
Belarus: Cobalt
Bulgaria: BOYANOV & Co.
Bahrain: Al Tamimi
China: Fangda Partners
Croatia: Divjak Topić Bahtijarević & Krka
Estonia: COBALT
Japan: Anderson Mori & Tomotsune
Kazakhstan: AEQUITAS Law Firm
South Korea: Yulchon LLC
Latvia: COBALT
Lithuania: COBALT
Malta: Ganado Advocates
Netherlands: Blom Veugeler Zuiderman Advocaten
New Zealand: Kiely Thompson Caisley
Romania: Nestor Nestor Diculescu Kingston Petersen (NNDKP)
Saudi Arabia: Al Tamimi & Co
Serbia: Karanovic & Partners
Singapore: Rajah & Tann
Slovakia: NITSCHEINDER & PARTNERS
Slovenia: ŠELIH & PARTNERJI Law Firm
Thailand: Rajah & Tann Thailand
United Arab Emirates: Al Tamimi & Co
Venezuela: D'Empaire
Ius Laboris rankings
Global Guide 2022
Filter by
Global: Multi-Jurisdictional
Employment: The Elite
1 Department
Department