about
ranked departments
ranked offices
Firm profile for Global 2021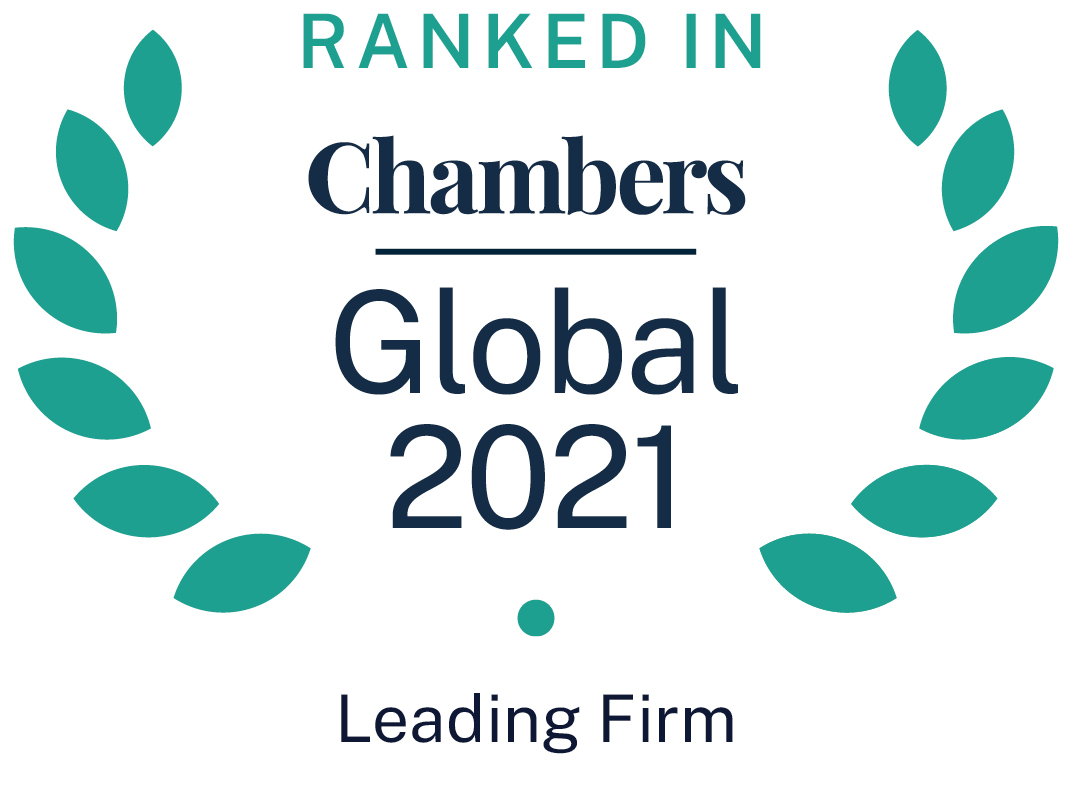 About
This content is provided by ICC FraudNet.
Chairman: Michele Caratsch ( Switzerland) and Babajide Ogundipe (Nigeria)
Number of member firms: 86 members from 73 jurisdictions
Languages: Afrikaans, Arabic, Bulgarian, Czech, Chinese, Danish, Dutch, English, Efik, Filipino, Flemish, French, Gaelic, German, Greek, Hausa, Hebrew, Hindi, Hungarian, Italian, Ibo, Japanese, Latvian, Maltese, Norwegian, Polish, Portuguese, Romanian, Russian, Serbian, Spanish, Swahili, Swedish, Thai, Ukrainian, Urdu, Yoruba

Network Overview:
With 86 members in 73 jurisdictions and growing, FraudNet is an international network of independent lawyers who are the leading anti-fraud/asset recovery specialist(s) in each country. Founded in 2004 by the International Chamber of Commerce (ICC), FraudNet operates under the auspices of the ICC's Commercial Crime Services. Its membership extends to every continent and the world's major economies, as well as leading offshore wealth havens with complex bank secrecy laws and institutions, where the proceeds of fraud are often hidden.
FraudNet members are specialists immersed in cutting-edge fraud and recovery jurisprudence and legislation. While the home-country member usually serves as the client entry point, each matter receives the attention of a multi-jurisdictional team of specialists who have a track record of working together in transnational recovery efforts. This prior work experience allows for the rapid creation of a matter-specific team that designs and implements a global recovery strategy. Typical cases incorporate state-of-the-art forensics to model the suspected fraud. Such forensics provide the basis for coordinated, specialised court-supervised disclosure and investigative orders that enable victims to trace and freeze the proceeds of fraud wherever they are held. Depending on the circumstances of any particular case and the jurisdictions involved, the FraudNet team often pursues a combination of civil and criminal proceedings.
Working as a rapid deployment force to quickly identify misappropriated assets and prevent their transfer or dissipation, FraudNet has recovered billions of dollars for victims of some of the world's largest and most sophisticated frauds. FraudNet members regularly act for government agencies and regulators in effecting domestic and international recovery for victims. Leaving no stone unturned in maximising victims' recovery, FraudNet members also pursue recoveries against financial institutions, professional advisors and other intermediaries who facilitated or enabled the fraud or corruption.

Main Areas of Practice:
Grand Corruption:
FraudNet members frequently represent sovereign governments in recovering assets misappropriated through corruption, embezzlement and fraud. For example, FraudNet members represented Trinidad & Tobago in the Piarco Airport corruption case in multiple jurisdictions and continue to represent the country's government in an ongoing corruption case involving a state-owned enterprise. Additionally, FraudNet members represented the Republic of Nigeria in the Abacha cases, with more than US$1.3 billion recovered in Switzerland, Luxembourg, Jersey and Liechtenstein.

Asset Tracing & Recovery:
This specialised core competency for all FraudNet members includes the design and implementation of multi-jurisdictional recovery plans based on state-of-the-art forensics and intimate knowledge of the civil and criminal remedies available in diverse legal systems around the world. Proceeds are traced and recovered from accounts and trusts and other financial vehicles, as well as real property, on behalf of a wide range of clients, including companies defrauded by their own executives or subsidiaries. This also includes the collection of significant judgments where judgment debtors seek to secrete assets beyond the reach of judgment creditors.

Ponzi Schemes:
In pursuing recovery for Ponzi scheme victims, FraudNet members have represented Chapter 11 trustees for a looted investment firm (and its 26 debtor affiliates) concurrent with representing the firm's US Securities & Exchange Commission (SEC)-appointed Receiver. FraudNet members work seamlessly across jurisdictions on some of the largest international cases. This includes advising the Antiguan liquidators of Stanford International Bank, the commercial bank operated by R. Allen Stanford, as the instrument of an $5.5 billion international Ponzi scheme — the second largest in history. Additionally, members currently represent a Chilean liquidator in cross-border insolvency proceedings stemming from Chile's largest Ponzi scheme and involving the United States, United Kingdom, Switzerland, the Isle of Man and Australia, among other jurisdictions.

Bankruptcy, Insolvency & Receivership:
Many FraudNet members are recognised bankruptcy and insolvency practitioners who routinely access insolvency regimes around the world. They represent creditors, creditors' committees and estate fiduciaries, such as trustees in bankruptcy and court-appointed receivers, in the pursuit and recovery of the proceeds of fraud. FraudNet members recently pursued assets shielded in shell companies incorporated in multiple offshore wealth havens on behalf of the Receiver for a German GmbH that had perpetrated major investment fraud.

Complex Commercial Fraud:
All FraudNet members are recognised specialists and routinely engage in representing victims of complex commercial frauds. For example, FraudNet members represented the Hong Kong office of a major international accountancy firm in litigation over the use of offshore trusts.

Jurisdictions/Member Firms:
Andorra: Cases Lacambra
Antigua & Barbuda: Nicolette M. Doherty
Argentina: Estudio Durrieu Abogados; Bruchou
Aruba, St Maarten, Curacao, Bonaire: BZSE Attorneys at Law
Australia: Arnold Bloch Leibler
Austria: Knoetzl
Bahamas: Peter D. Maynard Counsel & Attorneys
Barbados: Chancery Chambers, Attorneys at Law
Belgium: Holman Fenwick Willan
Belize: Balderamos Arthurs LLP
Brazil: Advocacia Sobrosa & Accioly; Forssell Advogados
British Virgin Islands: Martin Kenney & Co Solicitors
Bulgaria: Djingov, Gouginski, Kyutchukov & Velichkov
Canada: Rose LLP; Davies Ward Phillips & Vineberg; Clark Wilson
Cayman Islands: Walkers Global Chile: RCZ Abogados
Colombia: Asteri Law Costa Rica: Pignataro Abogados
Cyprus: Elias Neocleous & Co. LLC
Denmark: Skau Reipurth & Partnere
Dominican Republic: Prieto, Cabrera & Asociados
Ecuador: Paz Horowitz
Egypt: Rizkana and Partners
France: Archipel Law
Germany: Kanzlei Bernd Klose
Ghana: Smith and Adelaide
Gibraltar: Triay and Triay
Greece: Anagnostopoulos
Guatemala: Carrillo y Asociados
Guernsey: Carey Olsen
Hong Kong: Tanner De Witt Solicitors
Hungary: Forgo Damjanovic & Partners
India: Aarna Law
Ireland: Arthur Cox
Isle of Man: Callin Wild
Israel: Tamam Rotenburg
Italy: Nctm
Jersey: Baker & Partners
Japan: Anderson Mori
Kazakhstan: Kinstellar
Kenya: JMiles & Co
Lebanon: ASAS Law
Liechtenstein: Lampert & Partners
Luxembourg: Etude Max Mailliet (E2M)
Malaysia: Skrine
Malta: Camilleri Preziosi
Mauritius: Geroudis Glover Ghurburrun
Mexico: Basham, Ringe y Correa, S.C.
Monaco: Donald Manasse Law Offices
Netherlands: Florent
Nigeria: Sofunde, Osakwe, Ogundipe & Belgore
Norway: Kvale Panama: MDU Legal
Peru: Rebaza, Alcazar and De Las Casas
Philippines: Angara Abello Concepcion Regala & Cruz (ACCRALAW)
Poland: KW Kruk & Partners
Portugal: Gómez-Acebo & Pombo
Romania: Grigorescu Stefanica
Russia: Ivanyan & Partners; Rybalkin and Gortsunov
Senegal: AF Legal
Serbia: Law Office of Tomislav Sunjka
Singapore: Rajah & Tann LLP
South Africa: Nortons Inc
Spain: Lawants
Sweden: Madsen Advokatfirma AB
Switzerland: Baldi & Caratsch; Monfrini Bitton Klein
Thailand: Tilleke & Gibbins International Ltd.
United Arab Emirates: Hadef & Partners
United Kingdom: Gowling WLG; Edmonds Marshall McMahon; PCB Litigation; Asserson
Uruguay: Hughes & Hughes
USA: Sequor Law; Redmond Law Firm LLC; Winstead PC; Kellner Herlihy Getty & Friedman LLP (NY); Law Offices of Michael Jason Lee APLC (CA)
Venezuela: Brando & Asociados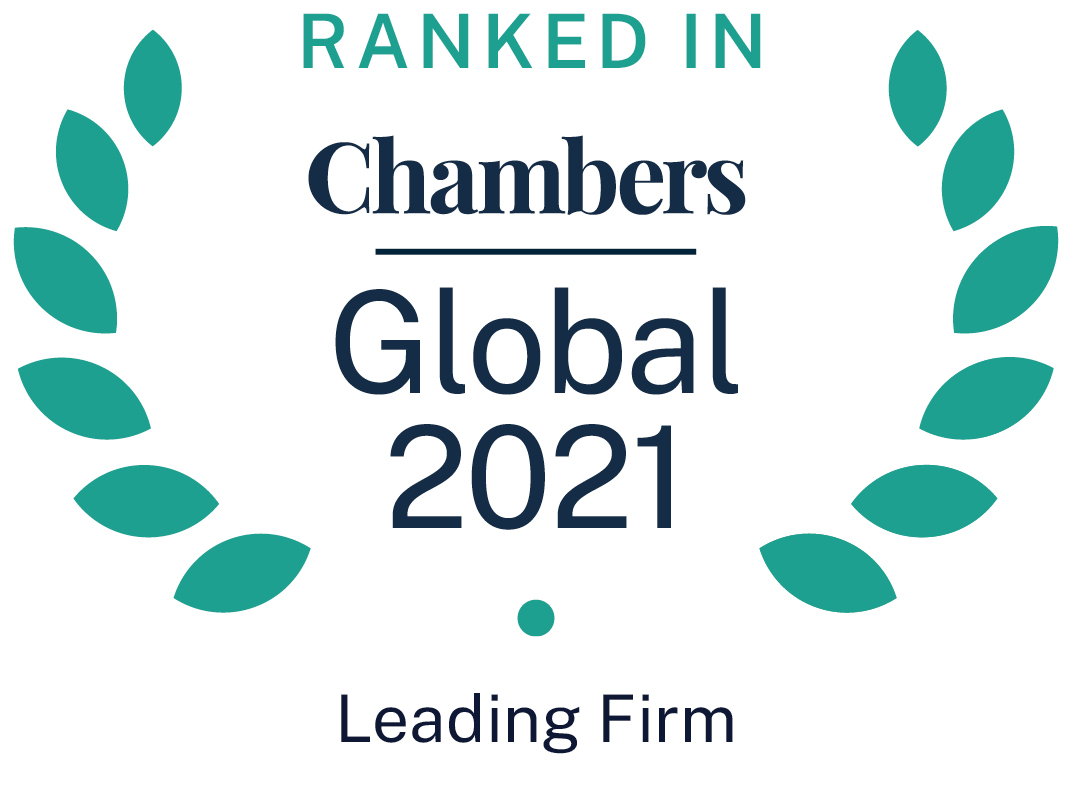 Ranked Departments
Chambers Research is conducted by 200 Research Analysts, across 200 jurisdictions and provides nearly 6,000 rankings tables. Annually we collect hundreds of thousands of responses from clients, the majority via in-depth interview. Learn more about our methodology.
Ranked Lawyers
Chambers Research is conducted by 200 Research Analysts, across 200 jurisdictions and provides nearly 6,000 rankings tables. Annually we collect hundreds of thousands of responses from clients, the majority via in-depth interview. Learn more about our methodology.

There are no Ranked Individuals in this view.
Ranked Offices
Chambers Research is conducted by 200 Research Analysts, across 200 jurisdictions and provides nearly 6,000 rankings tables. Annually we collect hundreds of thousands of responses from clients, the majority via in-depth interview. Learn more about our methodology.

There are no Ranked Offices in this view.
Ranked Offices
Head Office

Head Office
Cinnabar Wharf
26 Wapping High Street
London
Greater London
UK
E1W 1NG
View head office profile