Hughes Hubbard & Reed LLP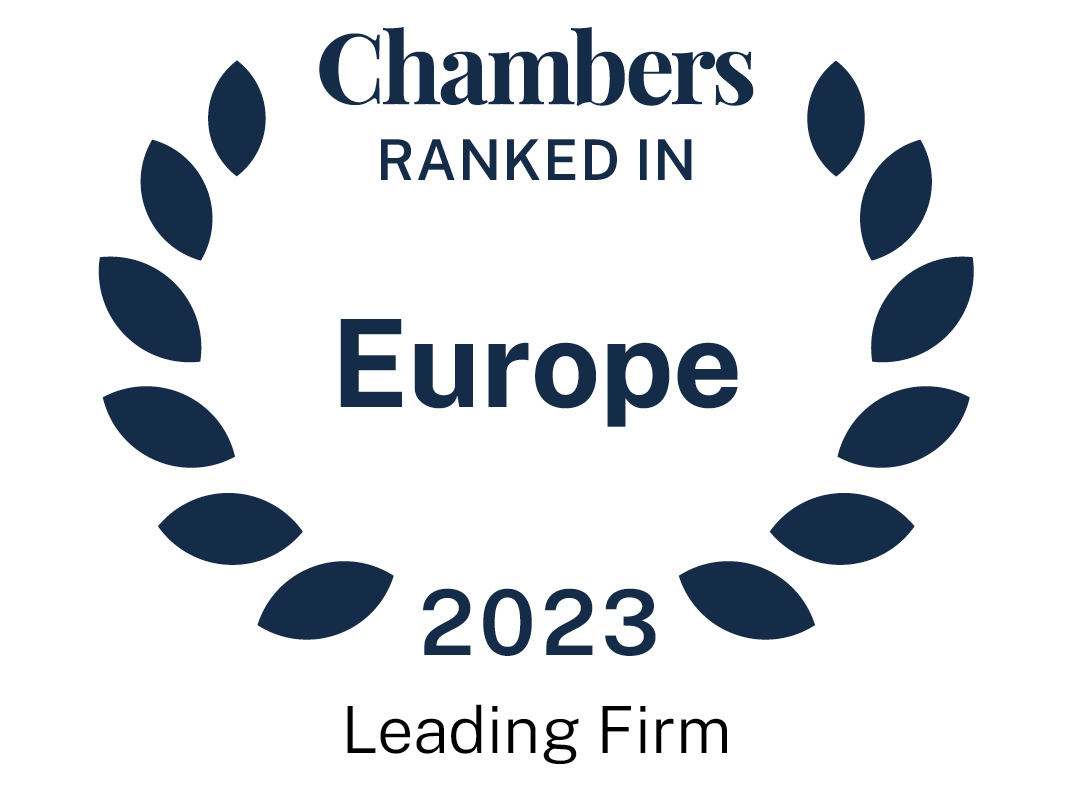 Also ranked in the following guides
About
Provided by Hughes Hubbard & Reed LLP
Europe
Firm Details:
Chair: Theodore V H Mayer
US Offices: New York, Washington, DC, Los Angeles, Miami, Jersey City, Kansas City
International Offices: Paris, Tokyo, Rio de Janeiro**

**In cooperation with Saud Advogados

Firm Overview:
Hughes Hubbard & Reed LLP is a New York City-based international law firm with a relentless focus on providing quality service to clients and delivering successful results in the most complex matters. The firm offers clients innovative and effective solutions, while remaining flexible to adapt to their needs and market developments.

Main Areas of Practice:

Anti-Corruption & Internal Investigations:
Hughes Hubbard's anti-corruption and internal investigations practice is dynamic with experience and geographic scope that spans the globe. The attorneys counsel clients around the world on issues along the full spectrum of anti-corruption matters. Services include designing and implementing effective policies, procedures, and compliance programs; structuring and conducting internal reviews in response to evidence or allegations of potential wrongdoing; representing companies before international regulators; assisting clients in navigating post-regulatory environments, including by serving as coordinating counsel for companies undergoing corporate monitorships; and serving as an independent corporate monitor to companies that have been prosecuted by various international authorities.

Antitrust & Competition:
Hughes Hubbard has a diverse and international anti-trust practice. The firm counsels clients on all aspects of antitrust law, including cartel-related criminal grand jury investigations, class action litigation, and representing parties before government enforcement agencies (both US and EU) in conduct-related investigations. The firm provides antitrust advice to clients in connection with mergers and acquisitions and day-to-day antitrust counselling on compliance issues, including pricing, distribution, and standard-setting and other IP-related issues.

Arbitration:
Hughes Hubbard's arbitration practice is distinguished by unsurpassed knowledge and experience in the field, which has been recognised nationally and internationally by the world's leading legal publications. The firm's arbitration and ADR lawyers often become involved with clients well before a dispute has arisen, working with the firm's transactional lawyers to draft appropriate arbitration or mediation clauses for contracts. Once a dispute arises, Hughes Hubbard lawyers act as advocates and as arbitrators in commercial and investment treaty arbitration and other dispute resolution proceedings throughout the world, and under the rules of most of the leading institutions.

Corporate Reorganisation & Bankruptcy:
Hughes Hubbard's corporate reorganisation and bankruptcy group represents clients in judicial and out- of-court restructurings, insolvency matters and related financial litigation in jurisdictions around the world. The breadth of the practice is reflected in the significant matters on which the group has advised in recent years, which range from the bankruptcy liquidations of Lehman Brothers Inc. and MF Global Inc., the largest and eighth-largest bankruptcies, respectively, in US history, and among the largest cross-border insolvencies in world history to all forms of cross-border debtor, creditor and asset sale representations. The group has also achieved landmark victories before the UK Supreme Court; represented foreign administrators in US proceedings; and litigated, negotiated, and resolved billions of dollars in cross-border claims in dozens of jurisdictions across Europe and Asia.

Corporate:
Hughes Hubbard has a strong M&A practice that represents public and private companies in stock and asset acquisitions and dispositions, including the full range of public company matters such as hostile takeovers and proxy fights. Lawyers in the M&A practice also represent special committees of boards of directors in connection with exploration of strategic alternatives and review of going private and related party transactions. The firm's private client services group helps clients manage their wealth with comprehensive and convenient solutions. The team provides personalised and sophisticated advice on, among other things, business succession planning, charitable planning and foundations, estate planning/trust and estate administration, and fiduciary litigation. Hughes Hubbard's private funds practice represents institutional investors in all stages of their business, including fund formation, domestic and cross-border structuring, compliance program development and day-to-day trading and operations advice. The team also represents corporate boards and executives on various complex matters, including responses to government examinations and investigations, investor litigation and fiduciary and auditor independence issues.Cross-Border Litigation:
Much of Hughes Hubbard's litigation involves cross-border elements. The firm is renowned for its work representing foreign parties in US litigation, parties to foreign litigation who need assistance from US courts, and clients involved in US litigation who have related foreign litigation. The firm's lawyers are well versed in doctrine and strategy issues associated with international litigation, including the Hague Conventions governing services of process and taking of evidence, the doctrine of forum nonconveniens, the use of antisuit injunction, and the Foreign Sovereign Immunities Act. The firm's product liability and toxic tort group has long been recognised for its management and defence of both US-based and global product liability problems, mass disaster cases, and toxic tort litigation.

Intellectual Property:
The firm's intellectual property practice provides global market leading experience in patent and other related intellectual property law matters. Hughes Hubbard attorneys have successfully argued landmark patent and trademark cases in numerous federal courts including the Supreme Court of the United States, the United States International Trade Commission, and before the United States Patent and Trademark Office. Notably, the group has achieved precedent setting victories which have changed the legal landscape, including the US Supreme Court's seminal TC Heartland decision regarding patent venue.

Labour & Employment:
Attorneys are well versed in the full range of US and French employment litigation and issues on behalf of employers, including collective bargaining, unfair labour practices, discrimination, harassment, wrongful discharge, wage and hour and noncompetition agreements.Tax:
Attorneys in this area are involved in complex cross- border transactions, including mergers and acquisitions, multinational joint ventures, and financings. They assist clients in structuring their operations to achieve worldwide tax efficiencies. The firm's employee benefits attorneys, who are part of the tax group, handle all aspects of employee pensions, executive compensation and ERISA work.

International Work:
With lawyers from over 20 countries who speak more than two dozen languages, Hughes Hubbard has a truly international perspective. The firm has had an office in Paris since 1966. It also has a significant Latin America practice that is multilingual and multicultural and a Pacific Basin practice with an office in Tokyo.
Ranked Offices
Provided by Hughes Hubbard & Reed LLP
Hughes Hubbard & Reed LLP rankings
Europe Guide 2023
Filter by
France
Corporate Compliance & Investigations
1 Department
1 Ranked Lawyer
Department
Corporate Compliance & Investigations
Lawyers
International Arbitration
1 Ranked Lawyer
TMT: Telecommunications
1 Ranked Lawyer
White-Collar Crime
1 Ranked Lawyer