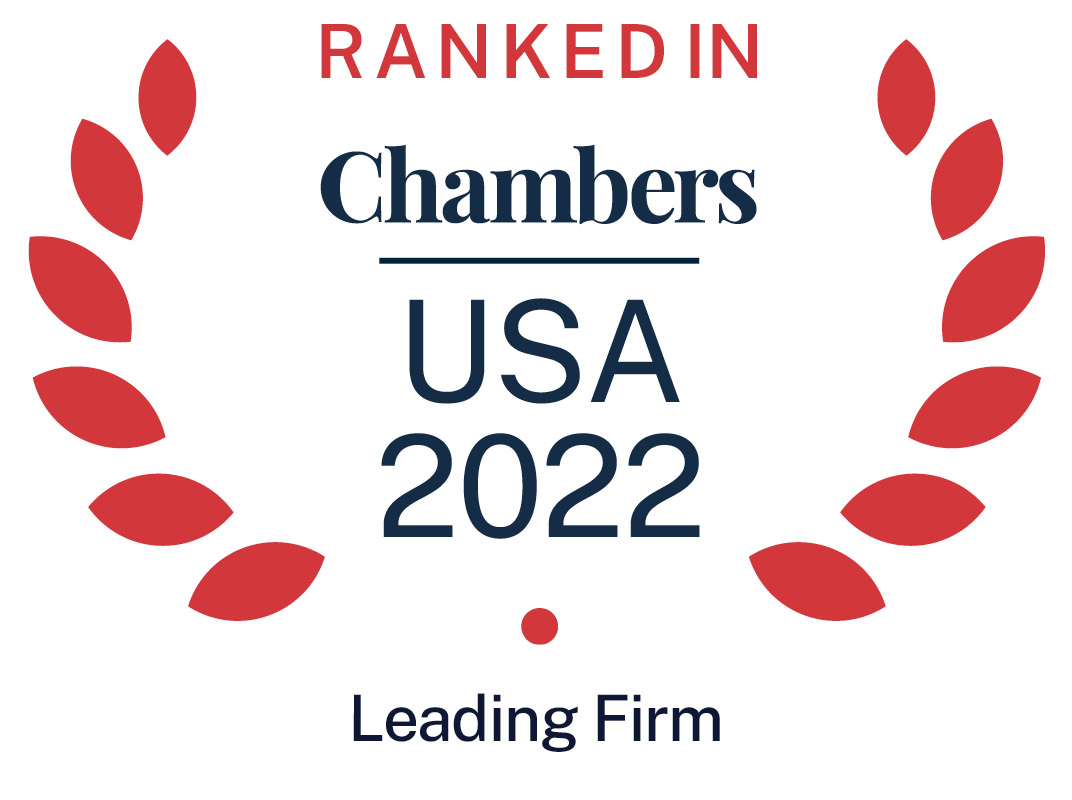 About
Provided by Hollingsworth LLP
USA
Managing Partner: Donald W. Fowler
Number of partners: 29
Number of lawyers: 84
FIRM OVERVIEW:
Hollingsworth LLP is among the nation's leading litigation and trial firms, focusing on complex litigation matters. Nationally recognized as a go-to firm for high-stakes cases, the firm successfully tries cases in all venues, including judicial hellholes. Its appellate experience extends from the US Supreme Court down through numerous other federal and state courts. The many reported federal and state cases in which it has been lead counsel reflect its record of success. Hollingsworth LLP offers efficiencies unmatched at larger general practice firms and depth and experience unmatched at boutiques.
The majority of its work is for corporate clients in the areas of products liability and toxic torts, pharmaceutical products and medical devices, environmental, natural resource damages, business interruption and commercial disputes, class action defense, construction and engineering, government contracts, insurance, investigations, and risk mitigation and management.
Its clients are multinational companies, domestic businesses, and individuals. Clients retain the firm as lead counsel in landmark cases to solve their toughest litigation problems with cutting-edge litigation theories and defenses. Having the tenacity and skill to win at trial and on appeal increases the likelihood of successful resolution at earlier stages as well.
MAIN AREAS OF PRACTICE:
Business Interruption/Commercial Disputes:
Hollingsworth LLP handles business interruption claims involving billions of dollars in damages for clients on both sides of the 'v', including claims stemming from catastrophes caused by simple negligence, and claims steeped in breach of contract and indemnification. The firm was lead trial defense counsel in a business interruption/lost business value case involving the largest damages claim in South Carolina history and, in the first in-person civil jury trial in Louisiana during the COVID-19 pandemic, was lead counsel for one of the world's largest petrochemical manufacturers in claims against a large pipeline company.
Class Action Defense:
Class actions are best stopped before they get started. Hollingsworth LLP defeats class actions and class certification in state and federal courts, in part by aggressively forcing plaintiffs to substantiate their claims up front in light of the elements necessary for certification. This forces plaintiffs into significant up-front expenditures before they have an opportunity for full merits discovery, saves clients' money, and often forces plaintiffs to abandon class certification claims rather than invest resources in a likely losing effort.
Construction/Engineering:
Hollingsworth LLP is currently defending Leidos against breach of contract and fraud claims for $400M asserted by LSB Industries and claims by subcontractor Global Industrial in the same litigation. In 2018 the firm secured a complete judgment in favor of Leidos in trial against Global involving construction and engineering for a $1B chemical plant.
Environmental/Natural Resource Damages:
Hollingsworth LLP has a long record of success defending industry in environmental litigation and associated regulatory consultation. It has successfully defended some of the largest NRD claims and secured landmark rulings rejecting aggressive efforts by contingency-fee private attorneys general to use NRD theories to secure billion dollar recoveries. In addition to expertise in the intricacies of applicable regulatory schemes, the firm wins environmental cases by immersing its lawyers in the underlying science and working with the world's leading experts.
Federal Claims/Government Contracts:
Hollingsworth LLP has represented plaintiffs in multiple industries in high-profile federal contract and Fifth Amendment-taking cases in the Court of Federal Claims and Federal Circuit Court of Appeals, and in regulatory litigation in other courts and legislative proceedings. Its victories against the federal government have received extensive press coverage, and its lawyers regularly speak at judicial conferences of the Court of Federal Claims and the Federal Circuit.
Insurance:
Hollingsworth LLP handles complex insurance disputes for policy-holders, aggressively pursuing actions against insurance companies with novel coverage interpretation theories.
Pharmaceutical Products & Medical Devices:
Hollingsworth LLP represents global pharmaceutical manufacturers in challenging serial and multidistrict personal injury litigation in federal and state courts. Its success is due to understanding clients' business needs; immersing its lawyers in the relevant science; aggressively challenging the admissibility of unreliable expert testimony; and being willing and able to try tough cases. The Firm takes no quarter and gives no quarter and it features one of the deepest benches of pharmaceutical trial attorneys in the country.
Products Liability & Toxic Torts:
Hollingsworth LLP is one of the foremost toxic torts and products liability defense firms. It has demonstrated expertise in trying cases on behalf of manufacturers, suppliers, contractors, premises owners, and waste generators. It appears as national trial counsel before federal, state, and administrative tribunals, and has represented clients in some of the leading appeals court cases involving toxics and products issues.
Risk Mitigation & Management:
Industrial clients often foresee potential risks before litigation commences. Hollingsworth LLP counsels its clients on proactive ways to minimize potential risk exposure, including through pre-litigation consultation with C-suite executives. This requires a brutally honest assessment of possible worst-case scenarios with full client buy-in on affirmative mitigation strategies, both pre-litigation and continuing once a mass tort is underway.
Other Areas of Practice:
Amicus, Common Carrier Liability, E-Discovery, Financial Institutions, Investigations, White Collar Crime
Key Clients:
Bayer, GE, Leidos, Marathon, Novartis, Norfolk Southern, Northrop Grumman, SABIC, Sandoz, Sherwin-Williams
Hollingsworth LLP rankings
USA Guide 2022
Filter by
District of Columbia
Litigation: General Commercial: Highly Regarded
1 Department
Department
Litigation: General Commercial: Highly Regarded