GÖRG Partnerschaft von Rechtsanwälten mbB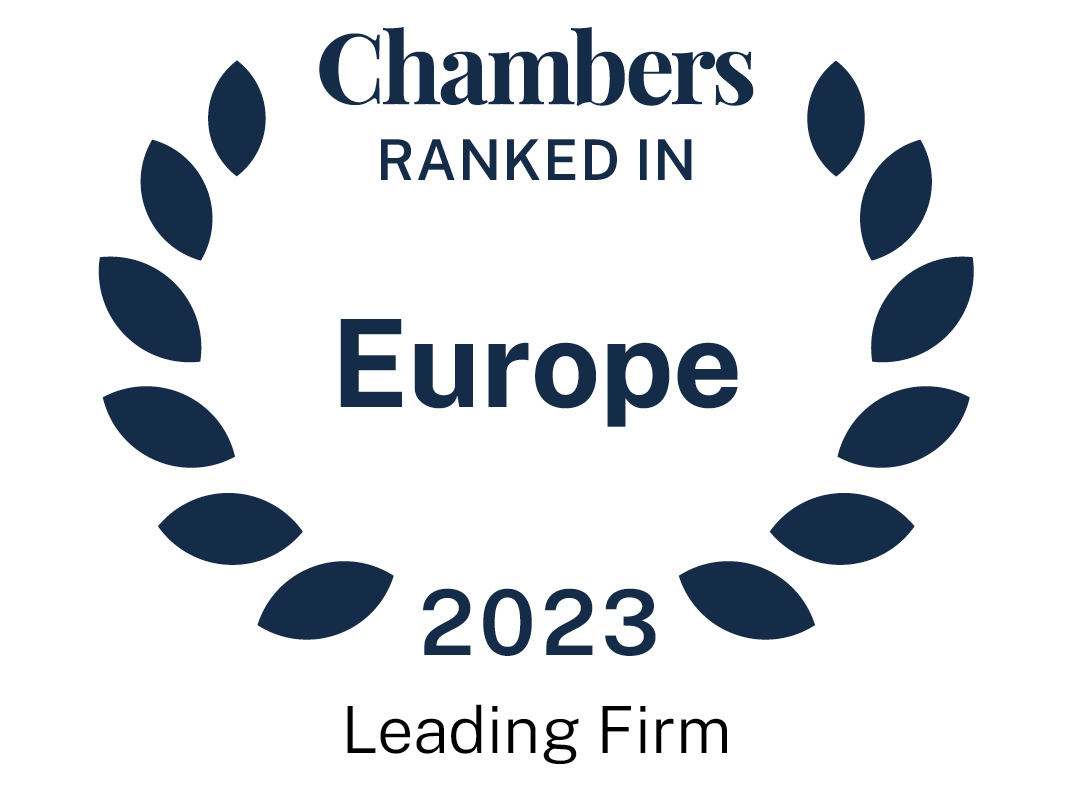 About
Provided by GÖRG Partnerschaft von Rechtsanwälten mbB
Europe
Managing Partners: Dr Jens-Dietrich Mitzlaff, Dr Markus Richter, Dr Christian Wolf
Number of partners: 115
Number of lawyers: 350
Languages: Afrikaans, Albanian, Arabic, Chinese, Croatian, Czech, Dutch, English, German, Farsi, French, Greek, Italian, Japanese, Persian, Polish, Portugese, Russian, Serbo-Croatian, Spanish, Swedish, Turkish
Firm Overview:
GÖRG is one of Germany's leading independent business law firms. With around 350 lawyers and tax advisors in total, GÖRG advises well-known domestic and foreign businesses from all areas of industry, banking, real estate, trade, media and services on all core areas of business law. GÖRG achieves top rankings and client references for its work in corporate law, real estate and insolvency/restructuring, among other fields. All teams have proven expertise with transactions and project development.
With five offices throughout Germany, clients are guaranteed local and personal advice – no matter where they are. In addition, the partner-oriented approach means that a fully informed contact person is available at all times. Tailor-made solutions are what clients expect from GÖRG – and what they get. The partners are involved in every single assignment, applying a wealth of experience to develop unique solutions that also succeed where more conventional thinking reaches its limits. The matters clients retain GÖRG for cover all aspects of business law. To meet this challenge the firm has created distinct practice groups with experienced specialists in each particular field.
Close cooperation between groups of experts across different offices allows GÖRG to offer a unique combination of specialist skills and teamwork that characterizes the high quality of its work. The firm is always committed to its clients' success and its accumulated knowledge can be accessed by the individual lawyer and the team alike. Since many of the firm's projects have an international element, GÖRG regularly teams up with leading law firms in other countries, with whom GÖRG has developed strong links. A further advantage of GÖRG'S independent status is the fact that it can precisely deliver the right kind of international expertise that is needed for the case at hand.
Main Areas of Practice:
■ Corporate/Mergers & Acquisitions
■ Private Equity/Venture Capital
■ Banking & Finance, including Banking Supervision
■ Capital Markets
■ Investment Funds, Restructuring/ Insolvency
■ Tax
■ Labour & Employment
■ Energy, Insurance
■ IP; IT & Outsourcing
■ Real Estate
■ Litigation & Arbitration, Compliance & Internal Investigations
■ Antitrust
■ Commercial & Public Law
In addition to the main practice areas, GÖRG provides comprehensive legal advice in all major industry sectors, e.g. automotive, banking and financial institutions, energy and utilities, family-owned enterprises and entrepreneurial families, health care/life sciences, infrastructure/transport/logistics, private equity, real estate, TMT, public and insurance.
Recent Works:
■ Several German and European investment fund companies and banks in connection with the internationally significant insolvency proceedings of Wirecard AG and the assertion of claims amounting to approximately EUR 900 million. With the "Wirecard case", GÖRG is involved in the legal processing of what is probably Germany's most significant economic scandal in recent decades.
■ Zeitfracht Group on the complex takeover of the insolvent Adler Modemärkte AG. At the same time, the company was also delisted from the stock exchange.In the course of a structured M&A process, Zeitfracht was able to succeed as both investor and saviour and preserve the majority of the stores and jobs.
■ Tally Weijl Retail Germany GmbH on successful reorganisation. Due to a decline in sales as a result of the Corona pandemic, Tally Weijl Retail Germany GmbH, the German subsidiary of the international fashion company, had filed for protective shield proceedings in early December 2020.
■ Fraport AG, the publicly listed operator of Frankfurt Airport, on a Corporate Power Purchase Agreement (CPPA) on the purchase of wind energy. The green energy at Frankfurt Airport is to be used to operate three terminals and numerous other buildings, as well as to power more than 500 vehicles in the growing e-fleet.
■ SCP Group and x+bricks SA on the acquisition of the supermarket chain real from Metro AG in real estate law, corporate law, tax law, antitrust law and labour law matters. After a selling process of almost two years, SCP takes over 276 real stores with around 34,000 employees and 80 properties as well as all companies belonging to real.
■ City of Frankfurt on the reassignment of the strategic partnership in Frankfurter Entsorgungs- und Service GmbH (FES). In an EU-wide pilot award procedure, the city of Frankfurt invited tenders for 49 percent of the shares in FES as part of an M&A process. The earnings volume of the transaction over the twenty-year contract period will be approx. EUR 2.4 billion. The procedure was conducted in close coordination with the EU Commission.
■ Ufenau Capital Partners on the sale of its majority stake in Swiss IT Security Group, a leading one-stop shop for IT security services in the D/A/CH region and the Benelux countries, to funds advised by Triton.
Ranked Offices
Provided by GÖRG Partnerschaft von Rechtsanwälten mbB
Germany
Frankfurt am Main

Neue Mainzer Straße 69-75, 60311, Frankfurt am Main, Hessen, Germany, 60311

View ranked office
GÖRG Partnerschaft von Rechtsanwälten mbB rankings
Europe Guide 2023
Filter by
Germany
Corporate/M&A: Mid-Market
1 Department
Department
Corporate/M&A: Mid-Market
Department
Energy: Regulatory
1 Ranked Lawyer
Energy: Transactional
1 Ranked Lawyer
Public Law: Public Procurement/PPP
1 Ranked Lawyer
Real Estate
1 Department
2 Ranked Lawyers
Department
Lawyers
Restructuring/Insolvency
1 Department
3 Ranked Lawyers
Department
Lawyers
Restructuring/Insolvency: Administration
1 Department
3 Ranked Lawyers
Department
Restructuring/Insolvency: Administration
Lawyers