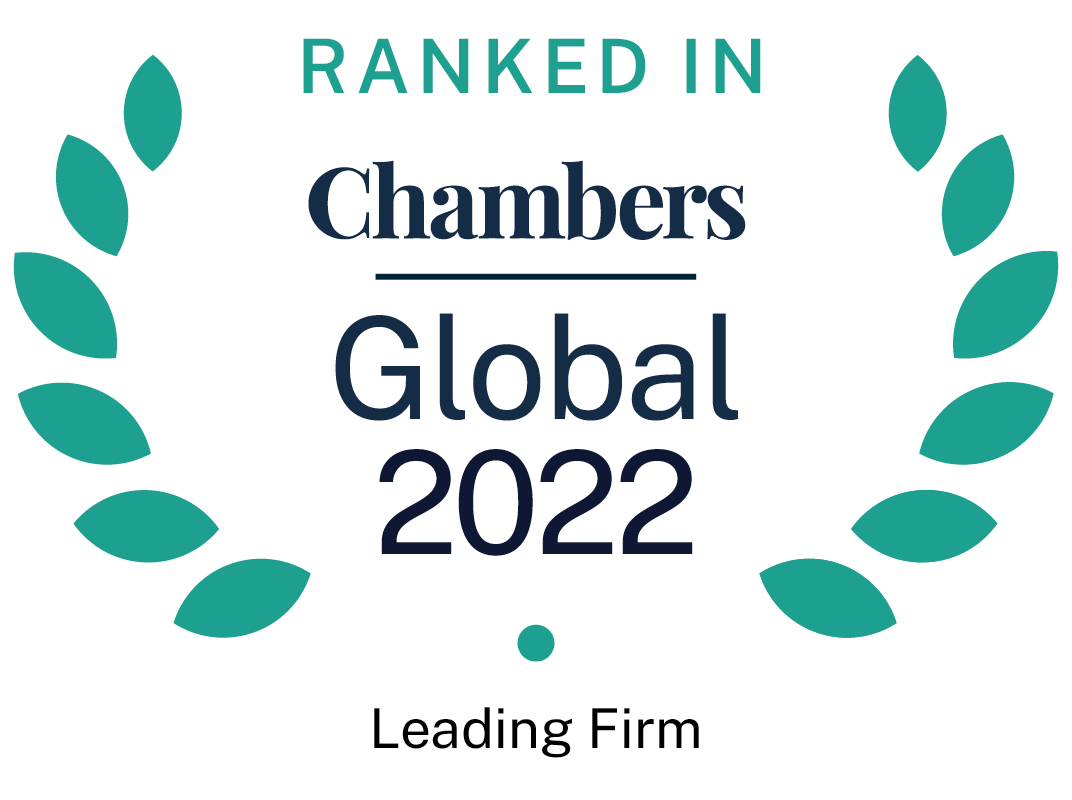 About
Provided by Gilbert + Tobin
Global
Managing Partner: Danny Gilbert
Number of partners: 91
Number of lawyers: 486
Firm Overview:
Gilbert + Tobin is a leading Australian law firm advising clients on their most significant corporate transactions, regulatory matters and disputes. The firm provides commercial and innovative legal solutions for ASX 100 leading companies, major infrastructure and service providers as well as government and public authorities across Australia and internationally, particularly in the Asia-Pacific region. An international leader in M&A, private equity, capital markets, competition and regulation, intellectual property, and technology and digital, the firm works on complex issues that define and direct the market.
Main Areas of Practice:
Banking & Finance
12 partners, 6 special counsel, 51 fee earners
■ MIRA on the debt financing of its $2.6 billion acquisition of BINGO Industries
■ PowAR consortium on the $3 billion acquisition of Tilt Renewables
■ MIRA and Aware Super on the debt financing for its $3.5 billion acquisition of Vocus
■ The lender syndicate on the $1 billion refinancing of Australian Unity Healthcare Property Trust's corporate debt facilities
■ On the financing of ESR's A$3.4 billion acquisition of the Milestone Logistics Portfolio from Blackstone
■ Ad hoc group of creditors on the A$1.1 billion restructuring of ASX-listed Boart Longyear
Competition & Regulation:
7 partners, 7 special counsel, 50 fee earners
■ Anheuser-Busch InBev NV/SA (ABI) in successfully obtaining unconditional Australian merger clearance for the proposed global merger with SABMiller, the largest beer merger in history and one of the largest corporate takeovers ever (approx US$108 billion)
■ Afterpay on the Australian competition law aspects of their $39 billion acquisition of Afterpay by Square, Inc.
■ Westpac Banking Corporation as lead competition adviser, achieving unconditional clearance in their acquisition of Lloyds' businesses in Australia, ACCC Inquiry into Residential Mortgage Pricing and Productivity Commission's Inquiry into Competition
■ Successfully represented NSW Ports in defending Federal Court proceedings commenced by the ACCC regarding the 2013 privatisation of Port Botany and Port Kembla by the State of New South Wales
■ Microsoft in relation to the ACCC Digital Platform Services Inquiry, the Digital Advertising Services Inquiry and the News Media & Digital Platforms Mandatory Bargaining Code, among other matters

Corporate Advisory:
33 partners, 7 special counsel, 169 fee earners
■ Afterpay Limited on the proposed $39 billion acquisition of Afterpay by Square, Inc. When complete it will be the largest public M+A transaction in Australia's history, and the largest cross border fintech deal globally
■ Anheuser-Busch InBev on the $16 billion sale of Carlton & United Breweries to Asahi Group – the largest M&A transaction in Australia in 2019
■ Cardno Limited and GrainCorp Limited on their $600 million and $3.3 billion de-mergers
■ BGH Consortium (consisting of BGH Capital, fund manager AustralianSuper and Rod Jones) on the $2.1 billion takeover of Navitas by scheme of arrangement.
■ Yancoal Australia on its dual primary listing on the Hong Kong Stock Exchange and the associated IPO of its shares to raise HK$1.605 billion - the transaction structure used to implement it was a world first
■ Tabcorp on its $11.3 billion ACCC clearance. The process was the largest and most complex of its kind to date, involving over 70 lay witnesses and 7 economic experts – with approximately 100 statements or reports before the Tribunal. It also required negotiation of a divestment undertaking
■ DuluxGroup on its agreed $3.8 billion takeover by Nippon Paint by scheme of arrangement

Energy & Resources:
6 partners, 1 special counsel, 13 fee earners
■ PowAR consortium on the $3 billion acquisition of Tilt Renewables
■ HRL Morrison & Co and Commonwealth Superannuation Corporation on the sale of CSC's stake in the Macarthur Wind Farm
■ The State of Papua New Guinea and its national petroleum company, Kumul Petroleum on negotiations with ExxonMobil (as operator) and its JV partners on the multibillion dollar development of the P'nyang gas field, including a third train alongside the existing US$19 billion PNG LNG project
■ Resource Capital Fund VII LP on its US$70 million equity investment in the Khoemacau Copper Silver Project as part of the US$650 million funding package to fund the project's development
■ Tellus Holdings Ltd in relation to the development of the Sandy Ridge mine and waste repository project under development in Western Australia
Intellectual Property:
6 partners, 1 Special Counsel, 32 fee earners
■ Representing Calidad in its successful landmark appeal in the High Court of Australia against Seiko Epson, which resulted in the overturning of 112 years of implied licence doctrine under Australian patent law
■ Defending iconic Italian coffee brand, Lavazza, against trade mark infringement claims brought by a trade rival (Cantarella) over the use of "Oro" with coffee Lavazza beans
■ Representing leading gaming machine supplier, Aristocrat, in its appeal over the patent eligibility of electronic gaming machine patents, and the determination of the governing principles under Australian law
■ Representing BCI Media in its major copyright infringement case against a rival global property data and analytics company (CoreLogic) over unauthorised systematic online data scraping activities
■ Representing REC Solar in a high profile multi-jurisdictional case relating to complex technology over photovoltaics, one of the leading green technologies globally
Disputes & Investigations:
14 partners, 9 special counsel, 95 fee earners
■ Westpac in relation to separate investigations by ASIC and APRA regarding allegations of more than 23 million breaches of anti-money laundering laws and defending against class actions relating to the same allegations
■ The Commonwealth and its departments and agencies on its response to the Royal Commission into Aged Care Quality and Safety
■ New Hope Corporation Limited and a number of its subsidiaries in proceedings against Wiggins Island Coal Export Terminal Pty Ltd successfully disputing claims made by WICET that New Hope has guaranteed A$155 million in debts of two of its subsidiaries pursuant to a Deed of Cross Guarantee
■ Cargill Australia Limited and Cargill Inc in a large claim for damages concerning allegations of false and misleading statements during the sale of a business
■ The State of Victoria on its engagement with the Royal Commission into Management of Police Informants
Real Estate:
5 partners, 3 special counsel, 15 fee earners
■ Iris Capital on the purchase of 17 Ibis Budget hotels from AccorInvest by way of asset sale, the largest portfolio hotel transaction in Australia in 2020
■ Bankstown Airport on the development and leasing of its new circa $450 million Altitude estate at Bankstown Airport in Sydney's south-west
■ Health Infrastructure NSW on its circa $750 million redevelopment of an education and research precinct at the Liverpool Hospital
■ Hines Australia on its Australian commercial office platform, which includes the development projects for 2 bespoke, highly sustainable commercial office buildings
■ David Jones on the sale and leaseback of their menswear store at 299 Bourke Street Mall in Melbourne

Technology & Digital:
7 partners, 27 fee earners
■ Microsoft in respect of a program of advice in relation to an array of regulatory reforms concerning data protection, security and management, including the enhancement to Australia's critical infrastructure framework, online safety framework, government surveillance and data privacy, as impacting Microsoft products and services and its Australian enterprise and consumer customers
■ Telstra on several mission critical projects in support of their ground breaking T22 Strategy including: completely redesigning its Consumer & Small Business contracting process and contract documents; developing tailored, purpose-built agreements for its New Ways of Working for Agile DevOps in support of Telstra's Digitisation initiatives; and collaborating to reimagine its field services contracting arrangements for a world post-nbn rollout
■ ASX on its landmark replacement of its CHESS (Clearing House Electronic Sub-register System) system with a distributed ledger based (DLT / blockchain) platform. This multi-year transaction has further developed and evolved and has moved away from the original Digital Asset platform to a new DLT platform with VMware
■ Transport for NSW on its once in a generation transformation of the Sydney Trains suburban and intercity network to replace legacy signalling and train control systems with an advanced, integrated digital rail signalling and traffic management system
SOCIAL MEDIA:
TWITTER: @gtlaw
LINKEDIN: Gilbert + Tobin
Ranked Offices
Provided by Gilbert + Tobin
Australia
Melbourne

Level 22, 101 Collins Street, Melbourne, Victoria, Australia, VIC 3000

View ranked office

Perth

Level 16, Brookfield Place Tower 2, 123 St Georges Terrace, Perth, Western Australia, Australia, WA 6000

View ranked office
Contributions
10 Contributions provided by Gilbert + Tobin
Gilbert + Tobin rankings
Global Guide 2022
Filter by
Australia
Banking & Finance: Acquisition Finance
1 Department
3 Ranked Lawyers
Department
Banking & Finance: Acquisition Finance
Lawyers
Banking & Finance: Corporate Finance
1 Department
2 Ranked Lawyers
Department
Banking & Finance: Corporate Finance
Lawyers
Capital Markets: Debt
1 Department
1 Ranked Lawyer
Department
Lawyers
Capital Markets: Equity
1 Department
3 Ranked Lawyers
Department
Lawyers
Corporate/M&A
1 Department
4 Ranked Lawyers
Department
Lawyers
Dispute Resolution
1 Department
4 Ranked Lawyers
Department
Lawyers