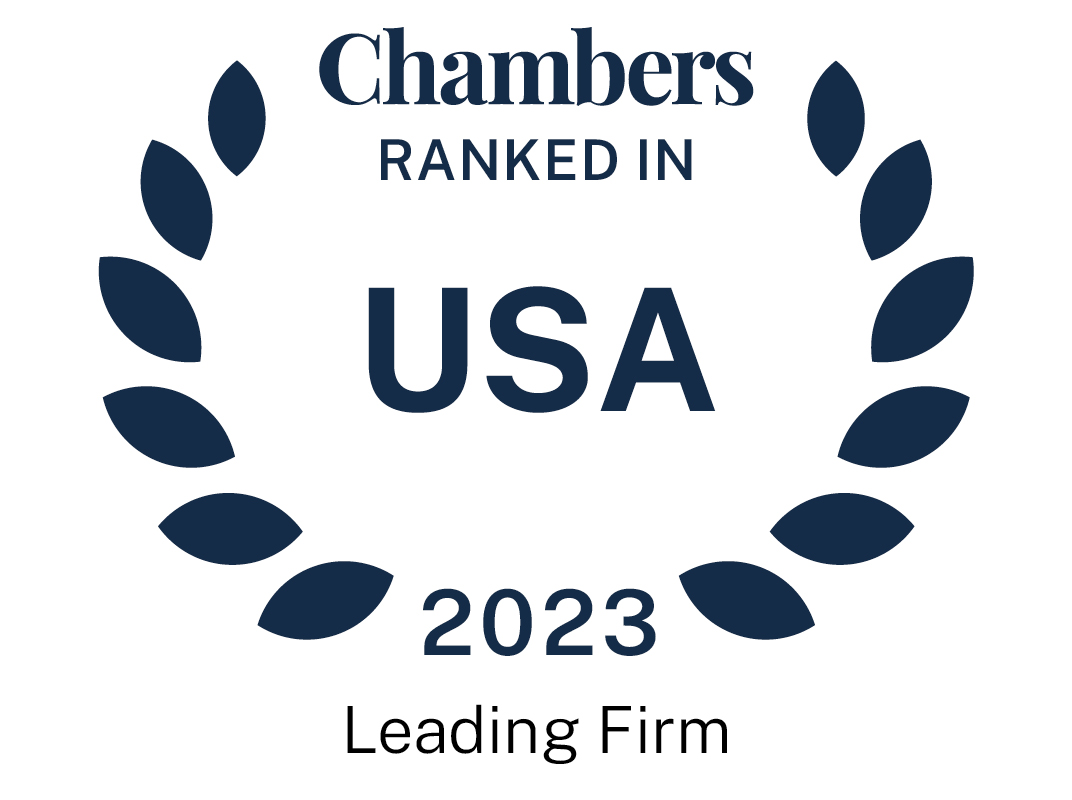 About
Provided by Forshey Prostok LLP
USA
Contact Partner: Jeff Prostok
Partners: J Robert (Bobby) Forshey, Steven Aldous, Suzanne (Suki) Rosen, Deirdre Brown, Matthew Maben, Lynda Lankford, Laurie Rea
Number of partners: 8
Associate: 1
Of counsel: 2
Firm Overview:
FORSHEY PROSTOK has the experience, knowledge and skill to represent clients in all aspects of financial restructuring and insolvency matters, including complex bankruptcy-related litigation. The firm has extensive experience representing debtors, creditors, and official and unofficial creditors' committees in bankruptcy cases and out-of-court financial restructurings. With offices in Dallas, Fort Worth and Houston, Texas, the firm is positioned to respond to both regional and national representations. The firm's size and dedicated focus on financial restructuring beget the close, individual attention received by its clients in every aspect of the restructuring process. FORSHEY PROSTOK is honored to be the only Fort Worth based firm recognized by Chambers USA for its expertise in bankruptcy and restructuring. The breadth of the firm's representations ranges from the largest case ever filed in Texas to mid-level Chapter 11 reorganization cases and sophisticated creditor representations.
Practice Areas
-Bankruptcy/Restructuring
-Litigation
Representative Clients:
FORSHEY PROSTOK represented Robin Phelan, the appointed Chapter 11 Trustee for the Estates of Acis Capital Management, L.P. and Acis Capital Management GP, LLC (collectively Acis), a Dallas based Securities and Exchange Commission (SEC)- registered investment advisor and collateralized loan obligation (CLO) manager with approximately $2 billion in assets under management. The United States Bankruptcy Court in Dallas confirmed a Chapter 11 restructuring plan which became effective on February 15, 2019. In what the United States Bankruptcy Judge Stacey Jernigan referred to as an 'astonishingly contentious' bankruptcy case, Acis' reorganization plan proposed to pay creditors in full.
Major Oil and Gas Creditor Representation:
FORSHEY PROSTOK provides creditor representation in bankruptcy cases filed throughout the United States, including the following cases Breitburn Energy; Enduro; Intrepid; O'Benco; Parker Drilling Co.; Vanguard Natural Resources; Weatherford International; Weatherly Oil & Gas LLC and others.
FORSHEY PROSTOK represented the Official Committee of Royalty Owners ("Royalty Committee") in the Chesapeake Energy Corp Bankruptcy, which filed for Chapter 11. The United States Trustee appointed the Royalty Committee. The appointment was a first in the complex oil and gas bankruptcy cases. Before the Bankruptcy, royalty owners across the country sued Chesapeake in various cases.
FORSHEY PROSTOK represents Jack County Hospital District in a Chapter 9 bankruptcy case which is one of the few hospital district cases filed under Chapter 9 in North Texas. FORSHEY PROSTOK acts as bankruptcy counsel and is assisting the Hospital in devising a plan of adjustment in order to allow this rural hospital to continue to serve Jack County and the surrounding regions.
FORSHEY PROSTOK represented PCM, a secured creditor holding a claim of $40 million in the American Standard Energy Corp. bankruptcy case. FORSHEY PROSTOK negotiated a post-petition financing arrangement which both allowed the debtor to continue operating and further protected the secured creditor's position.
FORSHEY PROSTOK represented the Medical Center in its Chapter 11 case. The Medical Center's gross income for 2015 was approximately $150 million dollars. FORSHEY PROSTOK assisted the Debtor and it's CRO in devising a manner to sell the Medical Center preserving value for its creditors.
FORSHEY PROSTOK, acting as conflicts counsel, represented the Texas Rangers Baseball Partners in a chapter 11 bankruptcy case pending in Fort Worth, Texas. FORSHEY PROSTOK actively participated in facilitating an auction for the Major League baseball team and confirming a plan of reorganization for the Texas Rangers Baseball Club. The representation is one of the most unique and high-profile bankruptcies ever filed in Texas.
FORSHEY PROSTOK represented a Honda dealership in a liquidating Chapter 11 case with over $16.5 million in assets and $14.5 million in liabilities. FORSHEY PROSTOK successfully assisted the Debtor in contentious litigation with one of its equity holders, clearing the way for a sale of the Debtor's dealership and a liquidating plan that provided for 100% payment to all creditors on the effective date and a very significant recovery for equity.
FORSHEY PROSTOK represented HTI and SSC in their Chapter 11 case, and worked collaboratively with the debtors' largest creditors to confirm a plan which included the sale of substantially all of their assets for a total consideration in excess of $14 million, including a cash component and the release of claims held by the debtors' largest creditors. The plan provided significant distribution to creditors.
FORSHEY PROSTOK successfully represented Falcon Steel Co., in a Chapter 11 bankruptcy proceeding. The Debtor formulated a consensual plan of reorganization with its secured lender and creditors and successfully emerged from bankruptcy.
FORSHEY PROSTOK served as co-counsel for an Ad Hoc group of bondholders with claims exceeding $700 million in the Vitro S.A.B. bankruptcy case pending in the Northern District of Texas. There, the firm successfully assisted the bondholders in preventing Vitro from enforcing its Mexican concurso plan in the United States, thereby allowing important subsidiary guaranties to be preserved and enforceable domestically. On appeal, Prostok assisted the bondholders in obtaining a favorable decision from the Fifth Circuit Court of Appeals.
FORSHEY PROSTOK successfully represented The First Bank in its acquisition of The First National Bank of Baldwin in a contested §363 sale in the Mobile, Alabama Bankruptcy Court.
FORSHEY PROSTOK successfully confirmed a full-pay plan of reorganizations for Mirant Lovett, a Mirant Corporation power generation subsidiary and Mirant NY-Gen, LLC with scheduled assets exceeding $200 million.
Ranked Offices
Provided by Forshey Prostok LLP
Forshey Prostok LLP rankings
USA Guide 2023
Texas
Bankruptcy/Restructuring
1 Department
2 Ranked Lawyers
Department
Lawyers