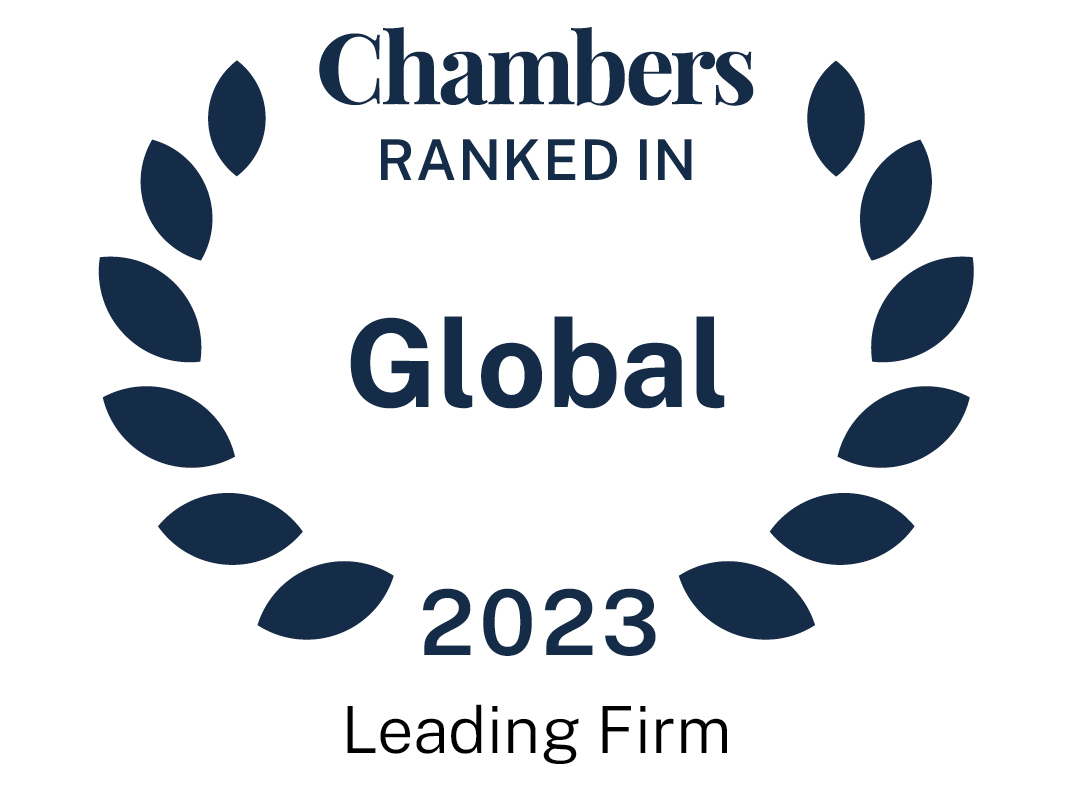 About
Provided by Fietta LLP
Global
Founding & Managing Partner: Stephen Fietta KC
Number of partners: 3
Number of lawyers: 6
Number of other fee-earners: up to 3 (2 interns and 1 paralegal)
Languages: English, Bulgarian, French, Italian, Mandarin, Russian and Spanish
Firm Overview
Fietta LLP is a world-leading boutique law firm dedicated to public international law (PIL) and international arbitration. The firm's unique team of specialists have acted as counsel on some of the largest and most important PIL disputes of the past two decades. They have won a number of the most substantial or significant victories seen in investment arbitration cases over recent years.
Fietta LLP is renowned for its expertise and experience advising States, international organisations, multinational corporations and private clients across a range of international law matters. The firm also has a busy advisory practice, advising State (and other) clients on some of the most sensitive and important territorial, maritime and other PIL issues of the day.
The firm's experience includes investor-state dispute settlement, including in post-award and enforcement matters; law of the sea, territorial sovereignty and land and maritime boundary disputes; international environmental law; international comparative law (including the interplay between PIL and EU law); the law and practice of international organisations; and human rights.
Main Areas of Practice
International Arbitration
Public International Law
Representative Work
International Arbitration: Investor-State Arbitration:
3 partners; 6 lawyers; 3 additional fee earners (2 interns and 1 paralegal)
Acting as co-counsel on a case brought against the Republic of Cyprus at ICSID on behalf of a large group of Greek investors for losses arising from the Cypriot financial crisis and European Union/IMF bail-in of 2013
Representing PL Holdings S.à r.l., a Luxembourg company, in its SCC arbitration against the Republic of Poland brought pursuant to an intra-EU BIT and an ad hoc arbitration agreement under Swedish law
Advising PL Holdings S.à r.l., a Luxembourg company, in set-aside proceedings in Sweden (the seat of the arbitration) relating to two awards against Poland worth in excess of €150 million, and in the preliminary reference procedure before the CJEU in Case C-109/20, PL Holdings
Representing a US oil company in an ICSID arbitration brought under a bilateral investment treaty against the Republic of Kazakhstan
Representing a Finnish national in an UNCITRAL arbitration brought against Egypt under two successive Finland-Egypt BITs in relation to an iron ore and steel producing concession
Advising a Finnish national in connection with set-aside and enforcement proceedings relating to his arbitral award against Egypt worth over US$ 120 million, with local counsel in multiple jurisdictions around the world
Representing a Jordanian media conglomerate on a claim brought against the State of Qatar under the Jordan-Qatar BIT
Representing an individual investor in an UNCITRAL arbitration against a Gulf State under the investment treaty of the Organisation of the Islamic Conference (now the Organisation of Islamic Cooperation)
Representing a Balkan State in an UNCITRAL arbitration with a Canadian investor under a bilateral investment treaty involving issues of State succession with respect to real estate interests
Representing three Cypriot companies in a SCC Rules arbitration brought under the Energy Charter Treaty against Ukraine, involving allegations of, inter alia, bribery and corruption
Representing City-State N.V. (Netherlands) and its subsidiaries in an ICSID arbitration brought under a bilateral investment treaty against Ukraine
Advising investors from a Middle Eastern country on a potential investment treaty claim against the State of Libya under the investment agreement of the Organisation of the Islamic Conference (now the Organisation of Islamic Cooperation)
Advising two global investment firms on potential treaty claims against Portugal arising out of the resolution of a major bank in Portugal and associated treatment of a €700 million investment
Contact: Stephen Fietta KC
Tel: +44 (0)20 3889 9800
Email: [email protected]
Public International Law (Advisory & Contentious):
3 partners; 6 lawyers; 3 additional fee earners (2 interns and 1 paralegal)
Advising a State on issues of sovereignty, maritime delimitation, navigation, land reclamation and international environmental law
Advising various States (confidential) with respect to various law of the sea issues
Advising a State with respect to an UNCLOS arbitral award and related sovereignty and law of the sea issues
Advising an NGO in relation to a petition before the Inter-American Commission on Human Rights
Advising the national oil company of a State in connection with a constitutional dispute about exploitation of territorial sea and continental shelf resources
Devising a practical training course in maritime features in maritime boundary delimitation for government lawyers of a State
Devising practical training courses on UNCLOS, maritime delimitation and international dispute resolution for government (and other) lawyers and diplomats of a State
Advising an energy investor on the possible outcomes, and implications for its investment, of an ITLOS maritime boundary delimitation proceeding
Advising an investor in a UK public utility on the scope to restructure its investment so as to take advantage of bilateral investment treaty protection
Advising a regional international organisation in connection with its investment treaty framework and investment code
Advising an NGO on an application for precautionary measures brought before the Inter-American Commission on Human Rights
Contact: Stephen Fietta KC
Tel: +44 (0)20 3889 9800
Email: [email protected]
Ranked Offices
Provided by Fietta LLP
Fietta LLP rankings
Global Guide 2023
Filter by
Europe-wide
Arbitration (International)
1 Ranked Lawyer
Global Market Leaders
Arbitration (International)
1 Department
1 Ranked Lawyer
Department

Arbitration (International)
Lawyers
Public International Law
1 Department
2 Ranked Lawyers
Department

Lawyers
UK
International Arbitration
1 Ranked Lawyer
International Arbitration: Commercial Arbitration
1 Department
Department

International Arbitration: Commercial Arbitration
International Arbitration: Investor-State Arbitration
1 Department
Department

International Arbitration: Investor-State Arbitration