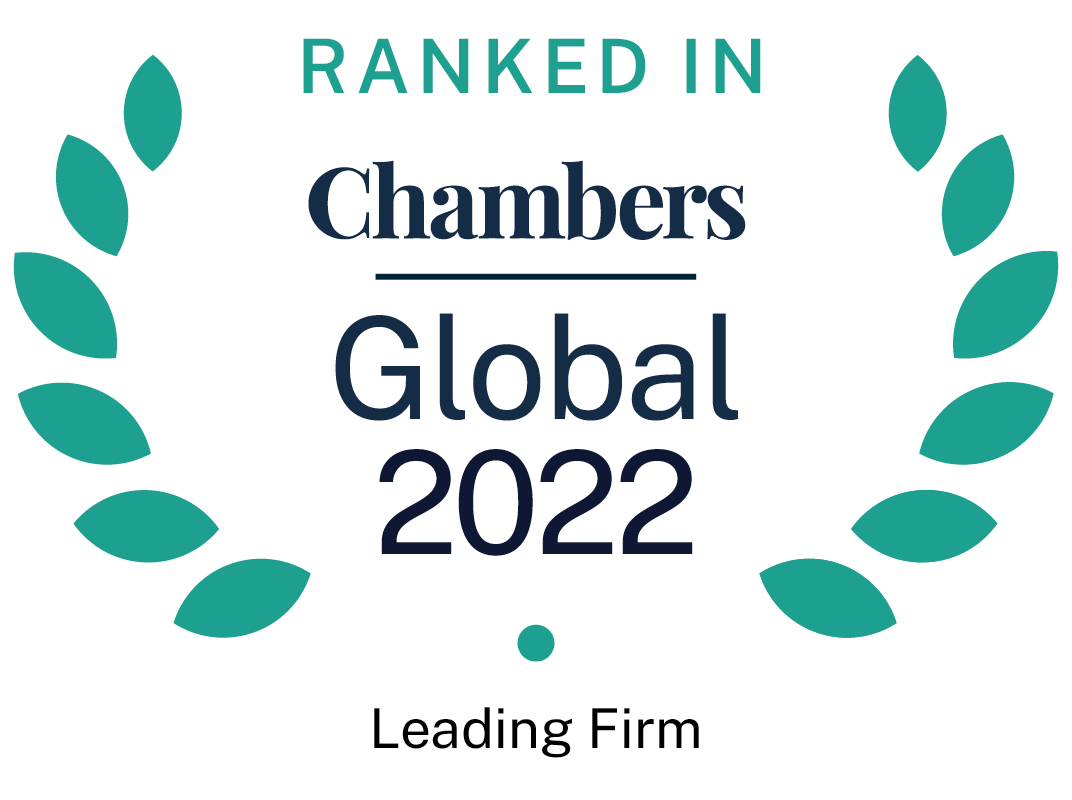 About
Provided by FBL Advogados
Global
Managing Partner: Fernando Faria de Bastos, Victor Ceita, Tatiana Serrão
Senior Partners: Fernando Faria de Bastos, Paulette Lopes, Guiomar Lopes
Partners: Victor Ceita, Rui Alves Machado, Tatiana Serrão, Neuza Melão Dias, Berta Grilo
Number of partners: 8
Number of lawyers: 21
Languages: English, French, Portuguese, Spanish

Firm Overview:
FBL ADVOGADOS is the most experienced Angolan law firm, their several senior partners having a wide, reputable and professional background going back to 1978. With headquarters in Luanda, the firm provides its services all over the Angola territory. FBL Advogados undertakes to provide legal services in a cost-effective and high quality basis; its business-minded focus is the key strategy to accrue value to clients. Besides this, the firm is also committed to meet the expectations of clients with a highly reactive attitude to phone calls and email messages. As a full range law firm, FBL ADVOGADOS provides legal services in various law matters, including commercial, finance, labour, tax, administrative, industrial property, criminal law and others. In order to address the needs and concerns of its clients, whose activities and interests extend beyond Angolan borders, FBL ADVOGADOS keeps agreements with many reputable law firms throughout all continents. FBL ADVOGADOS is the exclusive Angolan member of Lex Africa, the largest and most prestigious law firm network in the continent.

Main Areas of Practice:

Criminal:
FBL ADVOGADOS has now a team that is dedicated to render services related to criminal issues.
Contacts: Fernando Faria de Bastos, Rui Alves Machado
Email: [email protected]
Email: [email protected]

Corporate & Private Investment:
Given the stable economy of the country and the incentives to foreign investment, FBL ADVOGADOS has handled a significant number of investment operations undertaken by foreign companies in Angola. The firm has particular expertise in drafting and negotiating with public agencies for private investment. The complexity of the investment projects varies considerably and the firm has been assisting various multinational companies in entering the Angola market, including banks, insurance companies, international investments funds, mining, telecommunications, civil aviation, foods and beverages and civil construction. FBL ADVOGADOS advises its corporate clients on a day by day basis, by acquiring a thorough knowledge of their business and needs. These services include negotiating and drafting commercial and corporate agreements, mergers and acquisitions, as well as health and M&A due diligences.
Contacts: Paulette Lopes, Tatiana Serrão
Email: [email protected]
Email: [email protected]

Finance & Banking:
The firm is thoroughly experienced in the area of finance and banking, and advises on incorporation and acquisition of commercial banks and insurance companies, drafting bank loan agreements and other financing contracts and issuing legal opinions related with financial transactions. The firm has been also advising the main investment banks acting in Angola. FBL ADVOGADOS has been advising on the overall financial agreements used to finance public debt and other projects. The firm is proud to announce that acted as legal counsel of the relevant state agencies on the recent preparation and launching of the first sovereign debt bond in the international market in the form of Eurobonds.
Contacts: Guiomar Lopes, Manuela Cunha
Email: [email protected]
Email: [email protected]

Natural Resources (Oil, Gas & Mining):
The firm has actively participated in the evolution of the natural resources legislation in Angola and has advised leading companies on public procurement processes for the provision of goods and services on the oil and gas field, drafting and negotiating contracts, providing for legal support to the licensing of companies on the oil and gas field and advising companies operating in the mining sector, namely in the diamonds and gold exploration and commercialisation.
Contacts: Rui Machado, Guiomar Lopes
Email: [email protected]
Email: [email protected]

Labour:
Having a large labour law team with a wide experience, FBL ADVOGADOS provides labour law consultancy and private employment disputes representing either corporate clients or individuals. It also specialises in restructuring and labour downsizing. FBL ADVOGADOS regularly organises seminars and offers training in labour law related matters for managers and HR officers.
Contacts: Neuza Melão Dias, Victor Ceita
Email: [email protected]
Email: [email protected]

Administrative & Tax:
FBL ADVOGADOS provides tax legal advisory services and tax litigation services to corporate clients. FBL ADVOGADOS has a large knowledge on administrative law matters and actively participated in the drafting and reviewing of the most important administrative acts and regulations in force. It also supports some government agencies in administrative law related matters. Besides, FBL ADVOGADOS acts on behalf of corporate and individual clients against infringement by public bodies.
Contacts: Victor Ceita, Tatiana Serrão
Email: [email protected]
Email: [email protected]

Debt Collection & Insolvency:
FBL ADVOGADOS has a team exclusively dedicated to debt collection of unpaid loans and other commercial debts. Services include advisory on best contract practice in order to prevent default, negotiation, court collection and insolvency matters. Main clients are banks and traders.
Contacts: Rui Machado, Fernando Faria de Bastos
Email: [email protected]
Email: [email protected]

Litigation & Arbitration:
Besides the litigation areas above referred, FBL ADVOGADOS litigation team covers civil litigation, liability defense litigation, commercial litigation, real estate litigation, intellectual property litigation and maritime law litigation. Partners also have a wide experience in national and international arbitrations, as attorneys and arbitrators.
Contacts: Victor Ceita, Fernando Faria de Bastos
Email: [email protected]
Email: [email protected]

Clients:
FBL ADVOGADOS represents major industrial corporations, national and international financial institutions, local banking firms, major foreign companies, life insurance companies, public institutions and companies, small companies and individuals, operating in different economic activity sector, namely oil and diamonds, banking, financial and insurance field, telecommunications, fishing, industry, civil constructions, tourism and other service providers. FBL's core clients are public institutions and private companies, either Angolan or foreigners, from around all the world.
Ranked Offices
Provided by FBL Advogados
Contributions
1 Contribution provided by FBL Advogados
FBL Advogados rankings
Global Guide 2022
Filter by
Angola
General Business Law
1 Department
3 Ranked Lawyers
Department
Lawyers