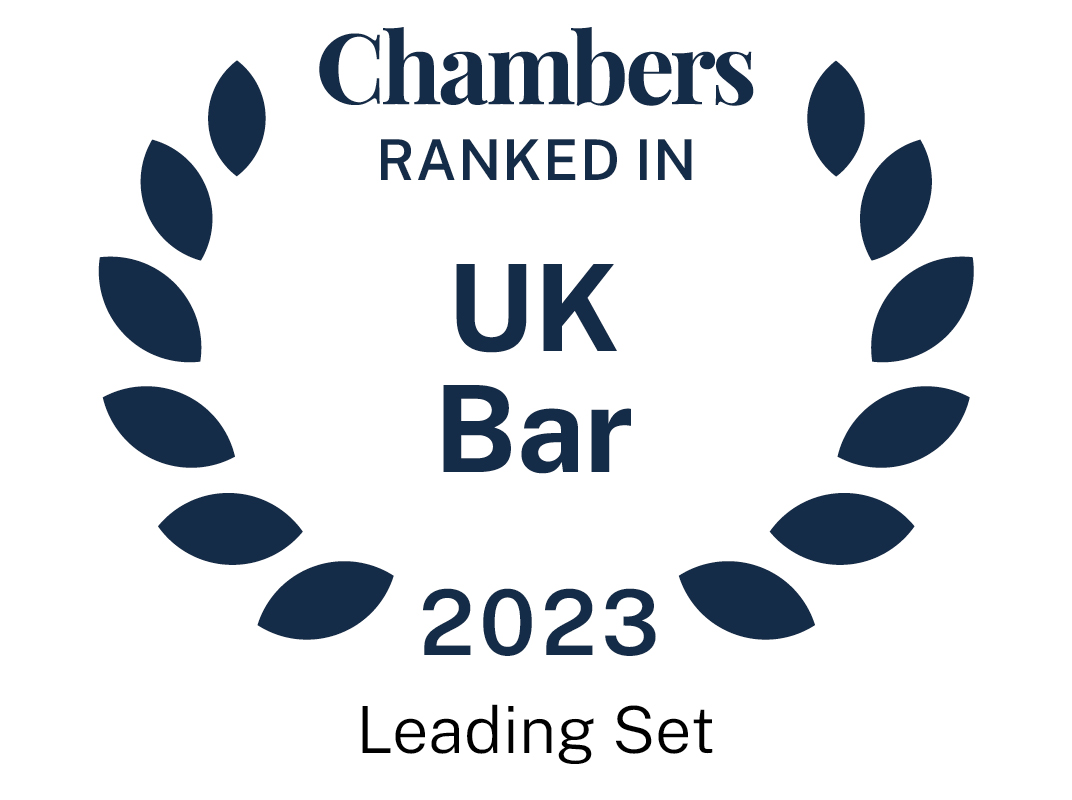 About
Provided by Enterprise Chambers
UK Bar
Head of Chambers: James Pickering KC
Senior Clerk: Michael Ireland
Chambers Administrator: Tracey Collins
Clerks: Luke Clark, Raj Lamba, Frazer Gale-Sinclair, Kenya Mendoza and Jade Farrow
Fee's Clerk: Susan Johnson
Tenants: 48

THE CHAMBERS Enterprise Chambers is a leading commercial chancery set, with experts consistently recommended in their fields by Chambers and Partners (for details of individual recommendations, please see the Chambers website). The set is in a position to offer specialists across a range of commercial chancery work, including commercial, company, insolvency and restructuring, banking, landlord and tenant, and property; the expertise within the set in insolvency and property uniquely places it to deal with disputes which involve both. Clients comment on both the outstanding quality of the work done by the set and its flexible and unstuffy approach, in particular the excellence of its clerking. The set has centres in London, Bristol, Leeds and Newcastle.
WORK UNDERTAKEN Enterprise is able to provide specialist barristers in the following areas:

Commercial Disputes: Including contracts, banking, guarantees, securities, financial services regulation, insurance, sale and carriage of goods, consumer credit, competition, restraint of trade, breach of confidence, civil fraud and private international law.

Company: Including unfair prejudice, derivative and other shareholders' claims, directors' disqualification, solvent and insolvent schemes, capital reductions, business transfers, companies' securities and claims against directors.

Equitable Remedies: Including constructive and resulting trusts, tracing, injunctions, freezing injunctions, and search orders.

Insolvency & Restructuring: Relating to companies, partnerships and individuals, including receiverships, administrations, voluntary arrangements, liquidations, bankruptcy, wrongful and fraudulent trading, preferences, transactions at an undervalue, other antecedent transactions, and cross-border insolvency.

Banking & Financial Services: Mortgages and charges, guarantees and indemnities, receivership and administration, negligent investment advice and product mis-selling, payment fraud and misdirected payments, project finance, hire-purchase and asset finance.

Intellectual Property: Including copyright, trademarks, and passing off. Landlord & Tenant: Relating to business, residential and agricultural tenancies including security of tenure, possession claims, forfeiture, unlawful eviction, dilapidations, leasehold enfranchisement, rent control and review,service charges, and business tenancy renewals under Part II of the 1954 Act, together with all aspects of social housing law.

Pensions: Relating to occupational and personal pension schemes.

Professional Liability: Relating to accountants, actuaries, auditors, barristers, solicitors, insolvency practitioners, surveyors and construction professionals, and trustees.

Real Property: Concerning the legal and beneficial ownership of real property, including conveyancing and the sale of land, easements, restrictive covenants, adverse possession, boundary disputes, land registration, mortgages, LPA receivers, defective buildings, construction and engineering contracts and planning.

Regulatory & Licensing: Affecting commercial activity, including environmental, water and waste licensing, building regulation and remediation, as well as liquor, gaming, and sex establishments.

Traditional Chancery: Including associations (partnerships, clubs and societies), charities, trusts, settlements, family provision, wills and probate, and Court of Protection.

PUBLICATIONS Butterworths'Property Insolvency'; the Enterprise Chambers 'Annotated Guide to Insolvency Legislation and Practice'; Bailey and Groves on 'Corporate Insolvency – Law and Practice'; 'The Landlord and Tenant Factbook'; Estates Gazette'Questions and Answers' series and the 'Practical Law Property Litigation' blog.

INTERNATIONAL Several members have previously practised in fused professions overseas for extended periods of time and are admitted to practise there, including the Cayman Islands and the British Virgin Islands. The set can provide barristers who are used to working abroad (often at very short notice) and who have material insight into the workings of particular jurisdictions.

Offices:
Bristol Clerk: Justin Emmett
Leeds Clerks: Joanne Caunt & Ellen McInall
Newcastle: Michelle Carson
Members
James Pickering (1991)
Stephen Davies KC (1983) (KC-2000)
Hugo Page KC (1977) (KC-2002)
Edward Cohen (1972)
Jonathan Arkush (1977)
Linden Ife (1982)
Geoffrey Zelin (1984)
James Barker (1984)
Christopher Brockman (1985)
Hugo Groves (1980)
Neil Levy (1986)
Marilyn Kennedy-McGregor (1989)
Jeremy Bamford (1989)
Stephanie Jarron (1990)
Bridget Williamson (1993)
Bruce Walker (1994)
Edward Francis (1995)
Shaiba Ilyas (1998)
Niall McCulloch (2000)
Simon Johnson (2000)
Ross Fentem (2003)
Sally Anne Blackmore (2003)
Kavan Gunaratna (2004)
Cristin Toman (2004)
Margaret Griffin (2004)
Amit Gupta (2006)
Daisy Brown (2006)
Emma Read (2006)
Dominic Crossley (2006)
David Peachey (2007)
Kelly Bond (2007)
Duncan Heath (2007)
Jennifer Meech (2008) Phillip Gale (2008)
James Davies (2009)
Anna Lintner (2009)
Matthew Maddison (2010)
Christopher Royle (2009)
Christopher Buckingham (2009)
Jessica Brooke (2012)
Madeline Dixon (2013)
Claire Thompson (2014)
Fiona Todd (2014)
Chris Dunk (2014)
Mairi Innes (2017)
Samuel Hodge (2018)
HH Peter Langan KC (1967) (KC-1983) *
Roger Kaye KC (1970) (KC-1989) *
Jeremy Child (BVI) *
Shuvra Deb (BVI) *
Pulkit Deora (New Delhi)
* Door Tenant
Ranked Offices
Provided by Enterprise Chambers
UK
Newcastle upon Tyne

65 Quayside, Newcastle upon Tyne, Tyne & Wear, UK, NE1 3DE

View ranked office
Enterprise Chambers rankings
UK Bar Guide 2023
Filter by
All Circuits
Mediators
1 Ranked Barrister
London (Bar)
Chancery: Commercial
1 Set
6 Ranked Barristers
Chancery: Traditional
1 Ranked Barrister
Company
1 Ranked Barrister
Real Estate Litigation
1 Set
3 Ranked Barristers
Restructuring/Insolvency
1 Set
9 Ranked Barristers