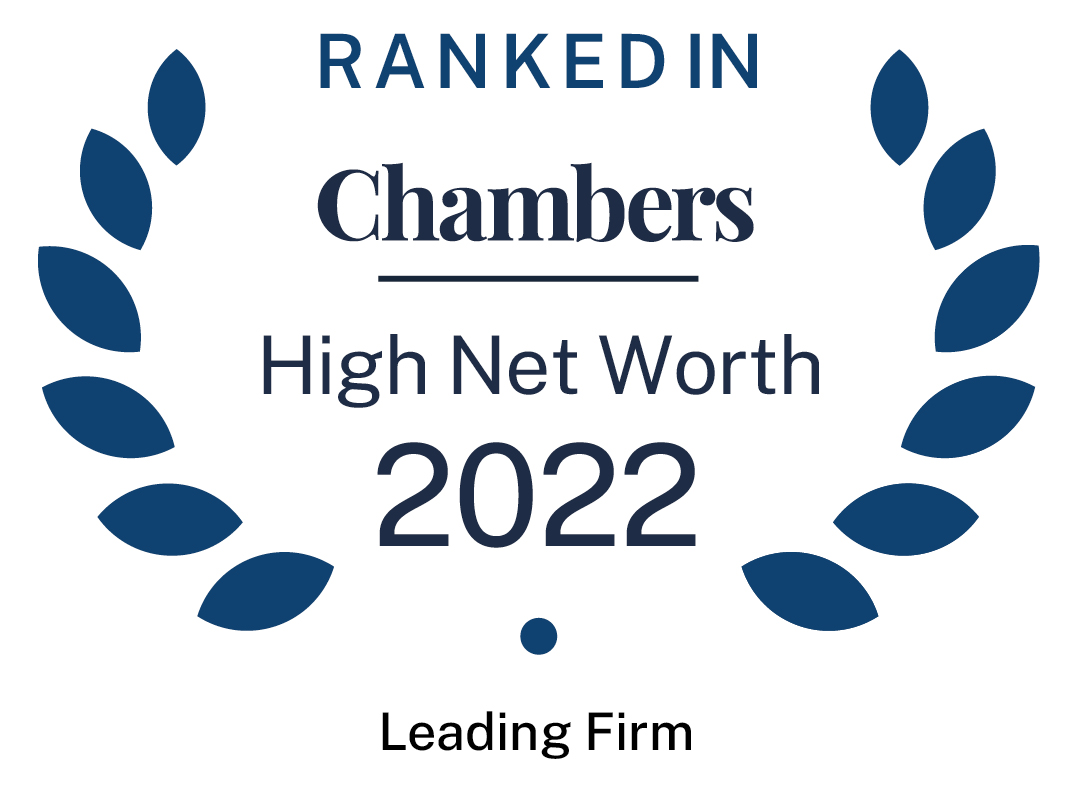 About
Provided by Diversified Trust
High Net Worth
Practice Leads:
Wealth Strategies: Brook H. Lester
Investments: R. Samuel Fraundorf
Trust and Fiduciary: Jeffrey L. Carson
Family Office: Adam Dretler
FIRM OVERVIEW:
Established in 1994, Diversified Trust is a comprehensive trust and wealth strategies firm that provides integrated fiduciary, financial advisory, investment, and family office services. The firm works with clients and their other advisors to develop, administer and manage a wide variety of wealth planning structures including trusts, family partnerships, and private foundations. Diversified Trust also serves as an extension of single family offices and private family trust companies. Diversified Trust's mission is to care for families, their wealth and their legacies. To fulfill this mission, the firm offers a team of skilled practitioners with the expertise required to manage the complexity and unique challenges inherent in private wealth. These professionals have decades of experience in trust, investment, legal, tax, estate and philanthropic disciplines. Diversified Trust respects the unique nature of relationships, and tailors its services to reflect the specific mandates of each family it serves.
Select Clientele:
• Individual and Multi-Generational Families
• Family-Owned Businesses
• Single Family Offices
• Private Family Trust Companies
• Foundations and Endowments
PRACTICE AREAS:
Integrated & Customized Services:
• Trust & Fiduciary
• Wealth Strategies
• Investment Advisory
• Family Office
• Outsourced Chief Investment Officer
• Private Business Advisory
• Philanthropic
• Estate Administration
Tennessee Trust Situs Advantages
A hallmark of Diversified Trust's fiduciary services is its ability to combine the professionalism of a corporate trustee with the personalized care of an individual trustee. While Diversified Trust serves as trustee in multiple jurisdictions, as a Tennessee-chartered trust company it is able to leverage the advantages of Tennessee's progressive trust laws and favorable tax situs. Tennessee ranks as one of the best states to establish and maintain a trust due to strong asset protection statutes and significant flexibility in modifying existing trusts.
Advisor Collaboration
Diversified Trust's service model is focused on collaboration. It engages in ongoing communication with a client's legal and tax counsel, co-trustees, beneficiaries and other stakeholders. Creating a partnership with all parties ensures the foundation for a successful relationship, coordinated advice and efficiency.
Employee-owned and Conflict Free
The firm is 100% owned by a broad group of its employees, creating long-term incentives to attract and retain talented professionals and to partner with its clients. As a trust company, Diversified Trust serves in a fiduciary capacity and strictly avoids conflicts of interest. Enriching Lives, Realizing Visions™
Primary Contact: Brook H. Lester, CPA 901-761-7979 [email protected]
OFFICES:
Atlanta: GA
400 Galleria Parkway, SE | Suite 1400 Atlanta, Georgia 30339
tel 770.226.5333 | toll free 877.955.8266
Contact: Michael A. Gragnani, Managing Principal
Email: [email protected]
Charleston: SC
205 King Street, Suite 200 | Charleston SC 29407
tel:854.500.8788 | toll free 866,619.1003
Contact: Eric Main, Principal
Email: [email protected]
Greensboro: NC
701 Green Valley Road | Suite 300 Greensboro, North Carolina 27408
tel 336.217.0151 | toll free 855.821.4999
Contact: Wallace R. Johnson, III Managing Principal
Email: [email protected]
Memphis, TN (Headquarters):
6075 Poplar Avenue | Suite 850 Memphis, Tennessee 38119
tel 901.761.7979 | toll free 800.264.7498
Contact: Robert Smithwick, III, Principal and Director of Client Development
Email: [email protected]
Nashville, TN:
3102 West End Avenue | Suite 600 Nashville, Tennessee 37203
tel 615.386.7302 | toll free 877.386.7332
Contact: Adam Dretler, Principal
Email: [email protected]
Diversified Trust rankings
High Net Worth Guide 2022
Filter by
Georgia
Wealth Managers
1 Department
North Carolina
Trust Companies
1 Department
Tennessee
Trust Companies
1 Department
Wealth Managers
1 Department