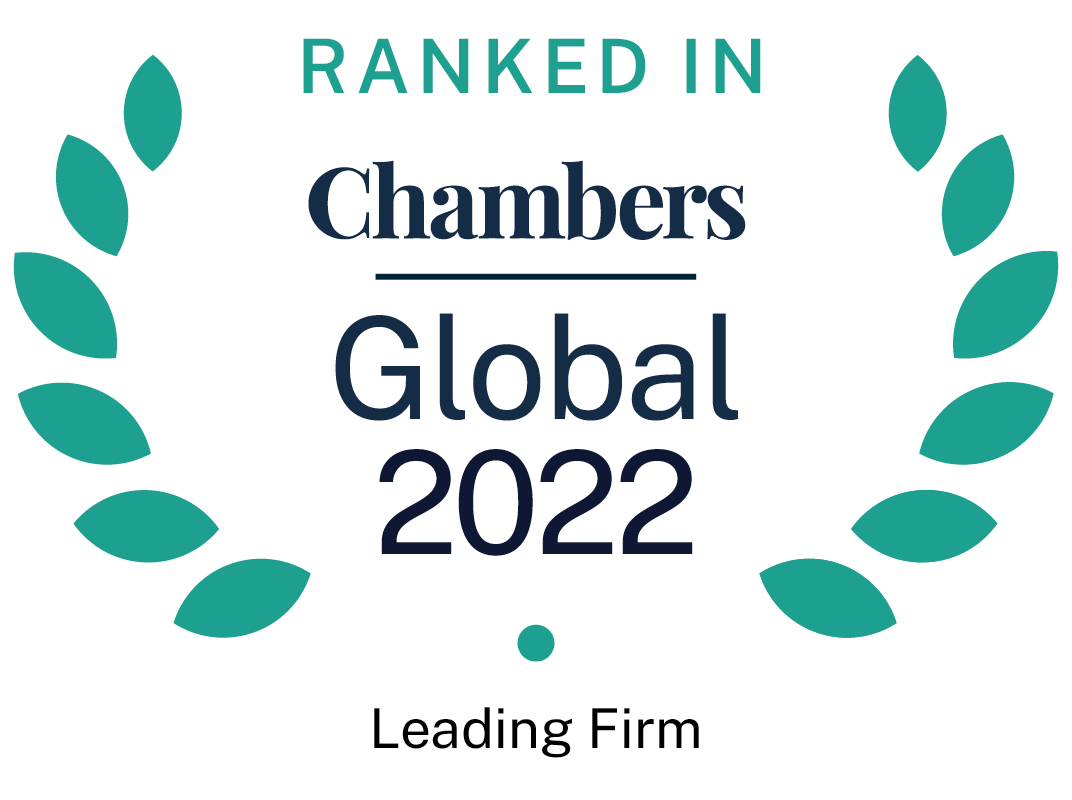 About
Provided by Cooper Grace Ward
Global
Managing Partner: Charles Sweeney
Number of partners: 22
Number of lawyers: 53
Languages: English
Firm Overview:
Cooper Grace Ward was established in 1980 and is one of the largest independent Australian law firms based in Brisbane (Queensland). With a team of more than 200, the firm offers a full range of commercial legal services to clients, particularly in the areas of corporate and commercial, property, litigation, insurance, tax, workplace relations and family law. Cooper Grace Ward's key practice areas are among the leading Brisbane-based teams in their respective areas.
Main Areas of Practice:
Agribusiness
Banking & Financial Services
Building & Construction
Disputes
Capital Markets
Commissions of Inquiry
Competition & Consumer Law
Compliance & Corporate Governance
Compulsory Third Party (CTP)
Construction & Infrastructure
Customs Law
Defamation & Reputation Management
Education & Training
Energy & Resources
Estate Administration & Disputes
Estate Planning
Family Business
Family Law
Franchising
Government Services
Insolvency & Restructuring
Insurance
Intellectual Property & Technology
Litigation & Dispute Resolution
Mergers & Acquisitions
Middle Market Enterprises (MME)
Native Title & Cultural Heritage
Not-for-Profit
Personal Property Securities
Professional Liability
Property Law & Real Estate
Self-Insurance
Superannuation
Support Services for Professional Advisers
Tax & Revenue
Tax Disputes
Trusts
Workers' Compensation
Workplace Relations & Safety
Banking & Financial Services:
The banking and financial services team has a breadth of experience across the full spectrum of banking law advice and financing transactions, specialising in commercial lending and complex project financing matters. Lawyers provide legal advice that is technically sound and aligned with their clients' overarching business objectives.
Contact: Greg Thorne
Tel: +61 7 3231 2493
Email: [email protected]
Corporate & Commercial:
The corporate and commercial team provides a full range of advice and support on all aspects of corporate and commercial law. The team brings a wealth of experience advising both public and private clients on general corporate and commercial matters across a broad range of industries.
Contact: Charles Sweeney
Tel: +61 7 3231 2940
Email: [email protected]
Energy & Resources:
Cooper Grace Ward understands the specific issues and challenges faced by the energy and resources industry, having acted for many key stakeholders in the oil and gas, mining and utilities sectors. The team has a unique combination of experience working in-house with energy and resources companies and with government.
Contact: Andrew Corkhill, Leanne O'Neill
Tel: +61 7 3231 2405, +61 7 3231 2571
Email: [email protected], [email protected]
Family Law:
The family law team provides expert practical advice on all family law issues, including the associated tax, superannuation, corporate, property and estate planning aspects. The team prides itself on building meaningful relationships and understanding client needs both on a personal and professional level.
Contact: Justine Woods
Tel: +07 3231 2497
Email: [email protected]
Insurance:
The insurance practice has been an integral legal provider to the Australian insurance industry for over 30 years. Through experience acting for major insurance companies, government bodies and statutory authorities, the team has developed the diverse skills to cover all aspects of insurance advice and claims management.
Contact: Tony Park
Tel: +61 7 3231 2460
Email: [email protected]
Litigation & Dispute Resolution:
Commercial litigation lawyers have many years of experience in litigation and dispute resolution, securing countless successful outcomes for clients. Known for their strategic, commercial and practical approach, lawyers build relationships with clients to run cases in a way that suits their situation and resources.
Contact: Rocco Russo
Tel: +61 7 3231 2468
Email: [email protected]
Private Clients:
The private clients team offers a 'one stop shop' for clients seeking legal support, including family owned businesses, middle market enterprises and high net worth individuals. The team is well regarded for its ability to work seamlessly with accountants, financial planners and other professional advisers to achieve the best outcomes for clients.
Contact: Scott Hay-Bartlem
Tel: +61 7 3231 2458
Email: [email protected]
Property, Planning & Environment:
The property, planning and environment team has provided legal services to the property industry for more than 30 years. The team brings experience in all types of property transactions, development, leasing, project structuring arrangements, and planning and environment advice and appeals.
Contact: Marcus Ford
Tel: +61 7 3231 2972
Email: [email protected]
Revenue & Tax:
The expert revenue and tax team work closely with accountants and financial advisers to provide practical outcomes for clients. Lawyers' in-depth of knowledge and understanding is backed by a wealth of practical experience in the accounting and financial sectors.
Contact: Scott Hay-Bartlem
Tel: +61 7 3231 2458
Email: [email protected]
Workplace Relations & Safety:
Specialist workplace relations and safety lawyers have provided strategic advice on employment, industrial relations, anti-discrimination and workplace health and safety matters for 40 years combined. With experience across a broad range of industries, lawyers help organisations of all types and sizes achieve their desired commercial outcomes.
Contact: Belinda Winter
Tel: +61 7 3231 2498
Email: [email protected]
Cooper Grace Ward rankings
Global Guide 2022
Filter by
Australia
Dispute Resolution
1 Department
1 Ranked Lawyer
Department
Lawyers