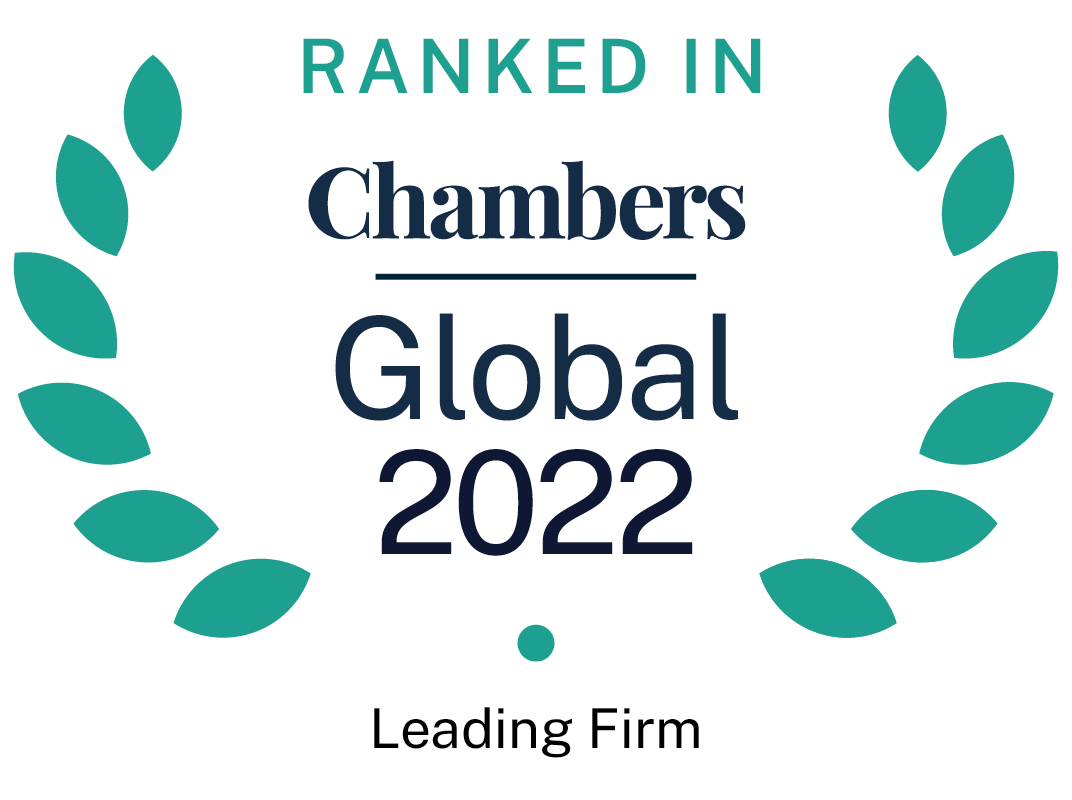 About
Provided by Bustamante Fabara
Global
Managing Partner: María Rosa Fabara Vera
President: José Rafael Bustamante Espinosa
Partners: María Rosa Fabara, José Rafael Bustamante Espinosa, Diego Ramírez, Francisco Vacas, María Clara Bustamante, José María Bustamante, José Rafael Bustamante Crespo, Francisco Bustamante, Juan Carlos Bustamante, Juan Felipe Bustamante, Mariana Villagómez, Patricia Ponce
Firm Overview:
BUSTAMANTE FABARA the firm of the future. It's one of the strongest firms in Ecuador. With more than 85+ years of experience BUSTAMANTE FABARA is at the forefront of the Ecuadorian legal market, always accompanying clients as a strategic partner. It is a full- service firm with more than 19 areas of practice. It consists of 12 multidisciplinary partners and more than 90 lawyers; it is a law firm that embraces change and covers all areas of law finding business solutions for clients.
It emerged as two top ranked Law Firms merged to become a new legal powerhouse in Ecuador. The partners of BUSTAMANTE & BUSTAMANTE, a third-generation firm and one of the most prestigious in Ecuador with more than 65 years of successful trajectory, and the partners of FABARA ABOGADOS, a first generation but equally well established and highly respected firm, merged to create a new national champion.
It provides quality service and legal advice in all areas to investors and companies, throughout the territory of the Republic of Ecuador, seeking to achieve the highest standards of service and professionalism. It consists of extraordinary professionals which are experts in their area and are widely and internationally recognized for their quality service and extensive knowledge in different industries.
It has more than 19 areas of practice, in which BUSTAMANTE FABARA has been widely and internationally recognized for their excellence. They are extremely well recognized for Intellectual Property, Commercial & Corporate, Competition, Banking & Finance, Litigation, Tax, Energy & Natural Resources, among others.
BUSTAMANTE FABARA administration is professional and strong. It´s Management consists of a Board of Directors, a Chairman, and a Managing Partner. Their guidance makes BUSTAMANTE FABARA a distinguished Firm, not only by the breadth and depth of its advice in various areas, but also by the vast experience accumulated by the firm and its partners in the public, private and academic sector.
BUSTAMANTE FABARA is one of the strongest firms of the jurisdiction because of many factors. It offers to its client's professionalism, receptivity, and personalized service. It is a leader in gender diversity. Its Managing Partner is female, 35% of the Partners and 32% of lawyers are female. It is made by a multidisciplinary team, which is innovative and has a great amount of knowledge in different areas of law. BUSTAMANTE FABARA mixes global and modern vision with massive experience and knowledge. It´s career plan is another strong key element. It entails of a modern career plan with potential growth for their lawyers to become partners.
BUSTAMANTE FABARA the firm of the future, it has not only stood out for advising with a global and modern vision but also, for guaranteeing immediate globalized and personalized service. What has resulted in a close and strong relationship between lawyers and clients based on trust and professionalism.
Bustamante Fabara rankings
Global Guide 2022
Filter by
Ecuador
Banking & Finance
1 Department
1 Ranked Lawyer
Department
Lawyers
Corporate/Commercial
1 Department
5 Ranked Lawyers
Department
Lawyers
José Rafael Bustamante Crespo
José Rafael Bustamante Espinosa
Intellectual Property
1 Department
2 Ranked Lawyers
Department
Lawyers
José Rafael Bustamante Espinosa