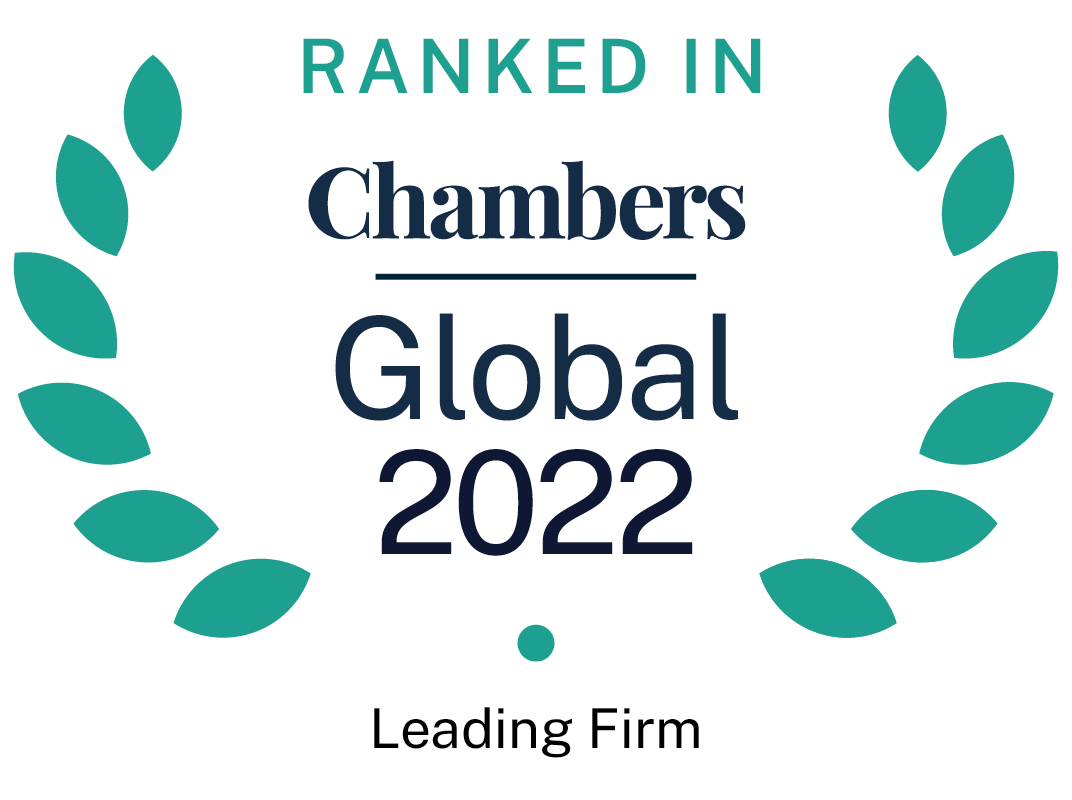 About
Provided by ADVOC
Global
Chairman: Chris Ward (Australia)
Board Members: Eduardo Ferrari (Uruguay), Kathy Porter (USA), Jeroen Oehlen (Netherlands) Jean-Pierre Brusseleers (Belguim), Erich Bachmann (New Zealand), Cristian Herrera (Chile)
Number of countries: 73
Number of member firms: 92
Number of lawyers worldwide: 5,500
Languages: All major languages are represented
Network Overview:
Organisational:
■ Deep roots from long established network (founded 1990)
■ Not-for-profit ethos, putting the client first, consensual, professional and collegiate, rather than corporate
■ Exceptional due diligence on new member applicants before admission
■ Integrated global management with low overheads, modest membership fees and quick decision making
■ Dedicated centralised secretariat, business development and support services supplied by Ashfords LLP
■ Member firms committed to improved ranking in Chambers legal directory
Benefits for Clients:
■ Global legal support for clients from firms among the leaders in their jurisdictions, effectively creating a virtual law firm of over 5,500 lawyers
■ Non-exclusive, no referral fees payable on work introduction between members, the best interests of the client being the only relevant criterion
■ Peer review quality assurance driving up standards
■ Extensive rolling programme of client-facing seminars and training conferences
■ Member cooperation on multiple high value cross-border M&A transactions
■ Issue of International Business Handbooks and 'Invest-In' Guides
Benefits for Member Firms:
■ Global Practice Groups sharing legal and 'how to' expertise in all major disciplines
■ Regular, well attended member conferences
■ Contemporary website updated daily
■ Intuitive members-only extranet enabling member cohesion and common standards
■ Dynamic ADVOC Junior Practice Group bringing forward the ADVOC leaders of the future
■ Register of 'best friends' law firms in jurisdictions where ADVOC are not yet represented
■ Cross border lawyer exchange, training, library, research and other support resources
■ Annual, centrally administered Quality Assurance Member Audit
Member Firms:
Argentina: Nicholson y Cano Abogados
Australia: Norman Waterhouse Lawyers (Adelaide), Cooper Grace Ward (Brisbane), Maddocks (Melbourne), CBP Lawyers (Sydney)
Bangladesh: A.S & Associates
Belgium: Buyle Legal
Bolivia: Estudio Juridico Gerke, Sociedad Civil
Brazil: Siqueira Castro Advogados
Bulgaria: AP Law Firm
Cambodia: BNG Legal
Chile: Cariola Diez Perez-Cotapos
China: Jianzhong Law Firm (Batou City), Jincheng Tongda & Neal Law Firm (Beijing), Trust Law Firm (Guangzhou), Fred Kan & Co. (Hong Kong), Antonio Ribeiro Baguinho - Lawyers and Private Notaries (Macau), Qindao Law Firm (Qingdao), Shanghai United Law Firm (Shanghai)
Colombia: Posse Herrera Ruiz Attorneys
Costa Rica: Nassar Abogados
Croatia: Macesic & Partners
Cyprus: Lellos P Demetriades Law Office LLC
Czech Republic: UEPA
Dominican Republic: Mesa & Mesa
Ecuador: Apolo, Vernaza & Asociados
England: Ashfords LLP
Estonia: Law Office Laus & Partners
Fiji: Siwatibau & Sloane
Finland: Lindblad & Co
France: YDES Societe d'Avocats (Lyons, Avignon, Paris and London), Cornet Vincent Segurel (Paris, Nantes, Rennes and Lille), Avoxa, societe d'avocats (Rennes, Brest, Lorient, Nantes and Paris)
Germany: Selting Attorneys at Law (Cologne), LSV Rechtsanwalts GmbH (Frankfurt), BERNZEN SONNTAG Rechtsanwalte (Hamburg), Schellenberg Unternehmeranwalte (Berlin), SEUFERT RECHTSANWALTE (Munich and Leipzig)
Gibraltar: ISOLAS
Greece: Carsten Niemer & Partner
Hungary: Gardos, Mosonyi, Tomori Law Office
India: Dhruve Liladhar & Co (Mumbai), O.P. Khaitan & Co. (New Delhi)
Indonesia: Legisperitus Lawyers
Ireland: J.W. O'Donovan (Cork), Eames Solicitors (Dublin)
Italy: Cocuzza & Associati (Milan), Palma Boria (Rome)
Israel: RNC
Japan: Soga Law Office
Kenya: CFL Advocates
Korea: K&P Law Firm
Kuwait: NEN Law Firm
Latvia: Loze & Partners Attorneys at Law
Lebanon: Bridge Legal Group
Liechtenstein: Advokaturburo Dr.iur. et lic.oec. Norbert Seeger
Lithuania: Law Office Vadapalas, Vaitekunas & Partners EUROLEX
Luxembourg: Vandenbulke
Macedonia: Mihajloski & Popovska
Malaysia: Chooi & Company + Cheang & Ariff
Malta: GTG Advocates
Mexico: Abogados Sierra y Vazquez
Morocco: I&I Law Firm
Myanmar: JTJB Myanmar
Netherlands: BrantjesVeerman Advocaten (Amsterdam), Boels Zanders NV (Maastricht, Eindhoven, Roermond and Venlo)
New Zealand: Hesketh Henry (Auckland)
Nigeria: Aluko & Oyebode
Norway: Seland Orwall DA (Oslo)
Pakistan: Winston & Saleem
Paraguay: Berkemeyer's Attorneys & Counselors
Peru: Cauvi, Ferraro, Piaggio, Zegarra & Del Solar
Philippines: Herrera Teehankee & Cabrera Law Offices
Poland: BSJP Brockhuis Jurczak Prusak Sp. k.
Portugal: Cuatrecasas, Goncalves Pereira
Romania: Cunescu, Balaciu & Associates
Russian Federation: Levant & Partners Law Firm
Scotland: MacRoberts LLP
Serbia: Law Office Milosevic
Singapore: Joseph Tan Jude Benny LLP
Slovakia: UEPA
South Africa: Adams and Adams
South Korea: K&P Law Firm (Incheon)
Spain: Estudi Juridic Sanchez & de Canals (Barcelona), Cremades & Calvo-Sotelo (Madrid), Ilagoson International Lawyers (Malaga and Marbella)
Sri Lanka: D N Thurairajah & Co.
Sweden: MORE Legal
Switzerland: Bratschi Ltd.
Thailand: Apisith & Alliance Ltd.
Turkey: Muhtaranlar & Associates
United Arab Emirates: Lutfi & Co
United States of America: Robinson & Cole LLP
Uruguay: Posadas, Posadas & Vecino
Vietnam: LuatViet Advocates and Solicitors
Ranked Offices
Provided by ADVOC
ADVOC rankings
Global Guide 2022
Filter by
Asia-Pacific Region
Leading Regional Law Firm Networks
1 Department
Department
Leading Regional Law Firm Networks
Global Market Leaders
Leading Law Firm Networks
1 Department
Department
Leading Law Firm Networks