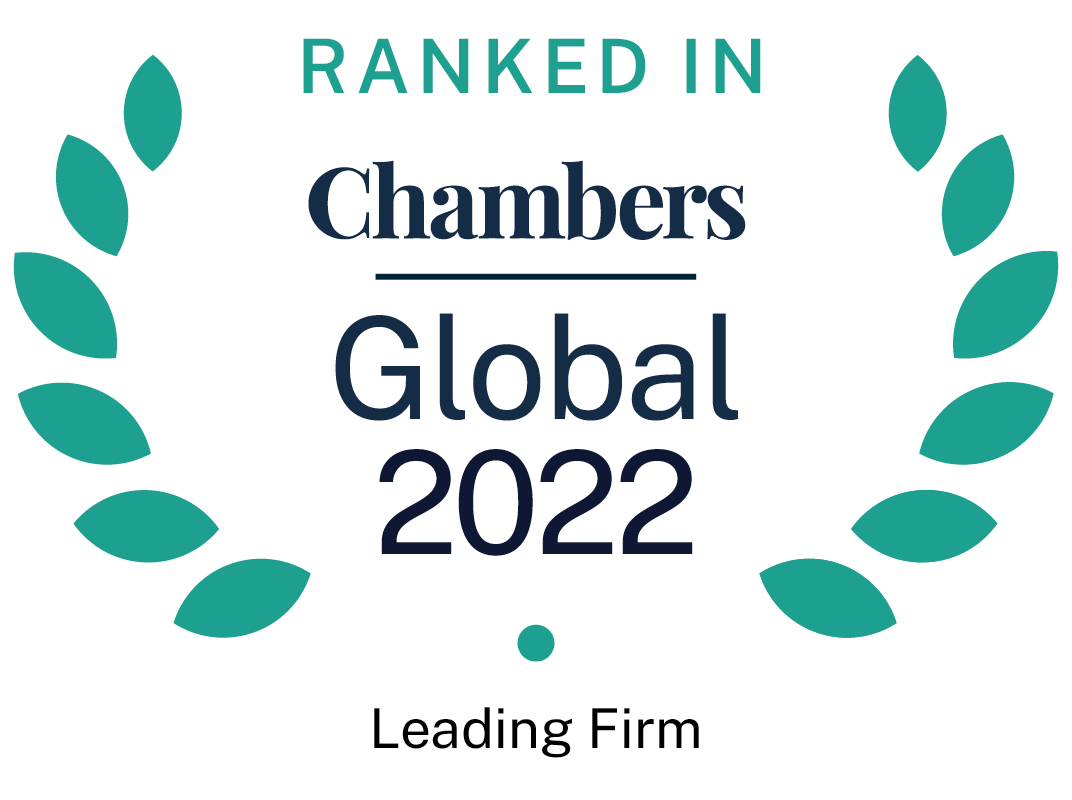 About
Provided by Adams & Adams
Global
Chairperson: Kelly Thompson
Number of partners: 65
Number of lawyers: 130
Languages: English, Dutch, French, German, Italian, Portuguese, and various African languages including Sotho, Tswana, Zulu, Xhosa, Ndebele, SiSwati, Venda, Afrikaans, Tsonga
Firm Overview:
Adams & Adams is an internationally recognised and leading African law firm that specialises in providing intellectual property (IP), corporate and commercial services.
As the largest IP law practice in Africa, and a leading corporate, property, and commercial law firm in South Africa, the firm prides itself on the ground-breaking work it does and the valuable client relationships it has built with many of the world's largest corporations and innovative small and medium-sized enterprises.
Practice Areas and Offices:
Based in South Africa with branches and associate offices throughout Africa, the firm works with clients around the globe and across industries to protect, enforce, and commercialise their valuable IP.
Boasting a range of legal services, from acquisition, enforcement, and commercialisation of IP rights, Adams & Adams also offers counsel and the handling of transactions in cases involving patents, copyrights, trade marks, designs, licensing, and data security. Its expert IP team also litigate these issues in courts across Africa, helping clients achieve success.
Likewise, the Adams & Adams general commercial and litigation legal services practices boast competent and powerful teams that are purposed to represent clients in expertise areas such as commercial and contract law, commercial litigation, property services, public procurement, banking and finance, mergers and acquisitions, exchange control, franchising, competition, personal injury, arbitration and dispute resolution, among others. As a leader among law firms involved in commercial services and other corporate transactions, the transactional and litigation experience of its attorneys, the breadth of its practice and the geographical reach of their offices in Africa have allowed the firm to maintain a competitive leadership position, representing a broad array of public and private companies, private equity firms and financial institutions, governmental entities, and other institutions and individuals in almost every type of commercial law situation.
Adams & Adams is firmly rooted in Africa – with a tenacious belief in the economic growth potential and spirit of the continent. Its head office in Pretoria, the capital of South Africa, provides the perfect gateway through which its partners, supported by some 550 professionals and staff, render a broad range of legal services to clients in Africa and the rest of the world.
Through its associate offices and long-established networks, Adams & Adams serves its global client base throughout the African continent – in matters of intellectual property, commercial law, property and litigation. Hosting regular network meetings with its partners from across Africa, the firm successfully maintains relationships, builds capacity, and shares recent updates on IP, corporate and commercial developments taking place on the continent. Adams & Adams regularly hosts a meeting of partners from associate offices throughout the continent – a network meeting designed to maintain relationships, build capacity and share information about updates on intellectual property and corporate & commercial developments across the continent.
Main Areas of Practice:
All Areas of Intellectual Property Law & Related Litigation
Administrative Law & Constitutional Services
Banking & Finance
Competition
Commercial & Contract Law
Construction & Dispute Resolution Services
Consumer Protection & Franchising
Corporate Services
E-commerce & Information Technology
Exchange Control
Family & Matrimonial Disputes
Public Procurement
Insurance
Mergers & Acquisitions
Property & Conveyancing
Professional Negligence, including Medical Malpractice
Personal Injury
Tax & Estate Planning
Offices:
Branches & Associate Offices In Africa:
For assistance or contact with one of the firm's associate offices across Africa: [email protected]
Adams & Adams has offices in Pretoria, Johannesburg, Cape Town and Durban and associate offices in Angola, Botswana, Burundi, Cameroon (OAPI), Egypt (North Africa), Ethiopia, The Gambia, Ghana, Kenya, Lesotho, Liberia, Libya, Mauritius, Mozambique (ARIPO), Namibia, Nigeria, Sierra Leone, Swaziland, Tanzania (including Zanzibar) and Zimbabwe.
African Regional Intellectual Property Organisation (ARIPO):
For assistance or contact with one of the firm's associate offices in a member state of ARIPO:
Email: [email protected]
■ Botswana
■ Gambia
■ Ghana
■ Kenya
■ Lesotho
■ Liberia
■ Malawi
■ Mozambique
■ Namibia
■ Rwanda
■ São Tomé and Príncipe
■ Sierra Leone
■ Somalia
■ Sudan
■ Swaziland
■ Tanzania
■ Uganda
■ Zambia
■ Zimbabwe
The Organisation Africaine de la Propriété Intellectuelle (OAPI):
For assistance or contact with one of the firm's associate offices in a member state of OAPI:
Email: [email protected]
■ Benin
■ Burkina Faso
■ Cameroon
■ Central African Republic
■ Chad
■ Republic of Congo
■ Ivory Coast
■ Equatorial Guinea
■ Gabon
■ Guinea
■ Guinea-Bissau
■ Mali
■ Mauritania
■ Niger
■ Senegal
■ Togo
■ Comoros
Ranked Offices
Provided by Adams & Adams
South Africa - Head office
South Africa
Cape Town

28th Floor, 1 Thibault Square, Cnr. Long St & Hans Strijdom Ave, Western Cape, Cape Town, Western Cape, South Africa, 8000

View ranked office

Johannesburg

2nd Floor, 34 Fredman Drive (Cnr 5th Street), Sandton, Gauteng, Johannesburg, Gauteng, South Africa

View ranked office
Adams & Adams rankings
Global Guide 2022
Filter by
South Africa
Dispute Resolution
1 Department
Department
Intellectual Property
1 Department
6 Ranked Lawyers
Department
Lawyers
Intellectual Property: Patents
2 Ranked Lawyers
Lawyers
Articles, highlights and press releases
4 items provided by Adams & Adams
Slide 1 of 2
ARIPO Working Group clarifies fees deadlines
The Working Group discussed proposals to amend the Harare Protocol which regulates the filing and prosecution of patents, utility models and industrial designs in ARIPO and also addressed some of the challenges in the operation of the Banjul Protocol which regulates Trade Mark matters in ARIPO.
Slide 2 of 2
Implementation of the new Namibian Industrial Property Act imminent
After years of anticipation, the Industrial Property Regulations were published in the Namibian Government Gazette on 1 June 2018. The effect of the publication is that the new Industrial Property Act No. 1 of 2012 will come into operation on 1 August 2018. Our team reviews the changes and effects.