Department profile
Insurance
---
Contact details
---
Email address
Contact number
Europe Guide 2023
Netherlands Insurance
---
2 Ranked Lawyers
About
Provided by Van Doorne
As an insurer your relationship with your insureds as well as your position vis-à-vis other insurers is very important.
Our focus is on the cover you offer and your approach of the market. We prefer to solve disputes in an efficient manner with an open mind for all parties' interests. However, we defend you and insureds vigorously against unjustified claims when necessary. In doing so, we do not lose sight of the bigger picture and other possibilities to put an end to the dispute than litigation.
Our area of expertise covers virtually all kinds of insurance (law). Financial lines such as directors' and officers' liability, professional liability and fraud insurance form the core. Cyber and M&A-related insurance products are recent additions and our firm-wide expertise enables us to add significant value.
Recognised insurance practice
Van Doorne has traditionally been working with and for insurers and is recognized as a Band 1 Insurance firm in the Chambers rankings and Legal 500 for many years. Our long-lasting relationships with (inter)national insurance companies are key to the strength of our insurance practice, and our London office enables us to advance these even further.
Van Doorne has an appetite for internationally oriented work. Our independent position allows us to work closely together with specialist insurance and liability lawyers in foreign jurisdictions and insurers frequently instruct us in cross-border matters.
https://www.vandoorne.com/en/expertise/Insurance-Law/
Chambers Review
Provided by Chambers
Insurance - Netherlands
What the team is known for
Van Doorne advises multinational insurers on a wide range of complex insurance matters. The team is particularly strong on contentious mandates involving D&O liability and professional indemnity claims. It also acts for clients in a number of coverage disputes, including W&I claims and claims concerning the coverage of ransomware payments.
Work Highlights
Provided by Van Doorne
Van Doorne advised Transact Risk Partners on W&I coverage issues concerning Veenboer en Dochters' sale of Monumental Bricks to Savile Row.
Strengths
Provided by Chambers
Slide 1 of 2
"The team is very accessible."
"The team at Van Doorne is very skilled, knowledgeable and practical."
Slide 2 of 2
"Van Doorne provides a good service."
"The team is very accessible."
"The team at Van Doorne is very skilled, knowledgeable and practical."
"Van Doorne provides a good service."
Notable Practitioners
Provided by Chambers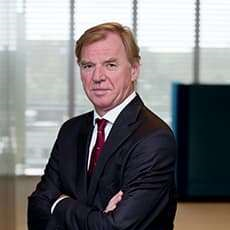 Walter Hendriksen
Walter Hendriksen is a well-established presence in the insurance field who has expertise in handling high-value coverage disputes.
Annemieke Hendrikse
Annemieke Hendrikse specialises in disputes concerning professional indemnity and D&O insurance. She leads on complex multinational cases, including cases resulting from bankruptcy or business succession. She also assists clients with regulatory issues.
"Annemieke is an amazingly good lawyer on D&O claims and coverage-related sanction issues. She takes charge and is well aware of the legal issues involved in the cases."
"Annemieke is a very good and experienced lawyer. She's very proactive."
"I enjoy working with her very much."
Ranked Lawyers at
Van Doorne
Provided by Chambers
Filter by
Netherlands
Insurance
---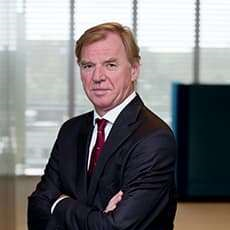 Members
Provided by Van Doorne