Department profile
Projects, Infrastructure & Energy
---
Contact details
---
Email address
Contact number
Asia-Pacific Guide 2023
Philippines Projects, Infrastructure & Energy
---
2 Ranked Lawyers
About
Provided by SyCip Salazar Hernandez & Gatmaitan
SyCipLaw assumed prominence in infrastructure work in the '80s, when it assisted the government in its industrialization program, involving a steel manufacturing plant, a phosphate fertilizer processing plant and a copper smelting facility. The practice has since grown to include work on the first private light rail transit project in the country, representing both developers and financiers of telecommunications projects in the mid-'90s, and active involvement in toll road and airport terminal projects. It has also advised developers of water supply projects and has gained particular expertise in dealings with municipal water districts.
The firm has a long and intensive involvement in projects for private energy production, commencing with the development of the first power plant undertaken on a build-operate-transfer basis in the Philippines. We have participated in almost all of the Philippine independent power projects, representing a combined capacity of more than 6,000 MW. These include the largest coal-fired, gas-fired, and diesel stations in the country, as well as hydroelectric and geothermal plants. The firm also represents distribution utilities in relation to their long-term power supply agreements and the conduct of competitive selection processes as required by law.
Our firm has also acted as principal legal consultant to independent power projects in Thailand, Pakistan, Indonesia, Vietnam, China and other countries in the region.
Chambers Review
Provided by Chambers
Projects, Infrastructure & Energy - Philippines
What the team is known for
SyCip Salazar Hernandez & Gatmaitan maintains its reputation for being a market-leading full-service law firm in the Philippines, with an impressive track record of working on major resources, power and infrastructure developments. Its sectors of focus include oil and gas and IPP projects, as well as aviation. The firm acts for an impressive roster of prominent local institutions and large global companies across communications and transport infrastructure developments. It harbours additional experience assisting with BOT structures and PPP projects. Mitsui & Co, Marriott and San Miguel Corporation are notable clients of the firm.
Work Highlights
Provided by SyCip Salazar Hernandez & Gatmaitan
SyCip Salazar Hernandez & Gatmaitan assisted JERA with its USD1.6 billion acquisition of a 27% stake in Aboitiz Power.
Notable Practitioners
Provided by Chambers
Hector De Leon Jr
Hector De Leon is highly regarded by market sources for his experience in mining and renewable energy projects. He is the firm's managing partner in Manila.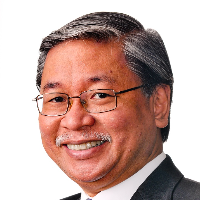 Rocky Alejandro L Reyes
Rocky Alejandro Reyes is recognised for his work on projects and is considered an active practitioner in the Philippines. He is experienced in public-private partnership and build-operate-transfer matters. Rocky is the head of the firm's special projects department.
"I've worked across from Rocky and he is an excellent lawyer."
Ranked Lawyers at
SyCip Salazar Hernandez & Gatmaitan
Provided by Chambers
Filter by
Philippines
Projects, Infrastructure & Energy
---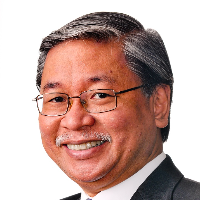 Members
Provided by SyCip Salazar Hernandez & Gatmaitan
Melyjane Bertillo-Ancheta
Clients
Provided by SyCip Salazar Hernandez & Gatmaitan
Aboitiz Power Corporation
Manila Electric Company (MERALCO)
Metro Pacific Investments Corporation
Industries
Provided by SyCip Salazar Hernandez & Gatmaitan
SyCip Salazar Hernandez & Gatmaitan has rankings in the following guides