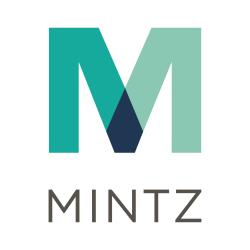 Department profile
Insurance: Insurer
---
Contact details
---
Email address
Contact number
USA Guide 2022
District of Columbia Insurance: Insurer
---
3 Ranked Lawyers
About
Provided by Mintz
Our Insurance & Reinsurance group represents insurers, reinsurers and other industry players across a broad range of matters. We are known as industry leaders with expertise in a diverse spectrum of direct insurance, captive insurance, reinsurance and retrocessional matters. Our litigators have been, and continue to be, involved in some of the largest insurance and reinsurance disputes impacting members of the industry. Additionally, we represent stakeholders/creditors in insurance and reinsurance insolvency proceedings including the ongoing Rehabilitation of Scottish Re US pending in Delaware Chancery Court.
Members of our insurance and reinsurance disputes resolution team have decades of experience representing insurers, reinsurers and captives in coverage disputes and other litigation and arbitration involving a wide range of claims and coverages. For example, we have litigated and/or arbitrated coverage and reinsurance disputes involving professional liability, life and health, long-term care, variable annuity, general liability, first-party property, surety, product liability, molestation, employment discrimination and environmental matters. We have successfully handled numerous arbitrations in both domestic and international proceedings, including many Bermuda and London arbitrations. We are recognized throughout the industry as a leading practice in arbitrations under the Bermuda Form, as well as professional liability coverage for the Managed Care sector.
Chambers Review
Provided by Chambers
Insurance: Insurer - District of Columbia
What the team is known for
Respected group with substantial expertise in the representation of insurers and reinsurers in complex disputes. Frequently called upon to handle litigation involving a wide variety of claims, including those related to product liability, toxic torts and general and professional liability. Offers further capabilities in arbitration proceedings.
Work Highlights
Provided by Mintz
Represented Zurich in a case against Tangier International concerning the allegedly improper handling of highly specialized workers' compensation claims brought under the Defense Base Act and the War Hazard Act.
Notable Practitioners
Provided by Chambers
Paul W Kalish
Paul Kalish has a broad insurer-side practice that spans both insurance coverage disputes and reinsurance arbitrations. His work includes asbestos, toxic tort and first-party property damage claims.
"Paul is a critical thinker who is able to quickly assimilate large volumes of complex information, and refine the information to extract those issues that have the most financial impact to our claims." "He is a fantastic attorney who provides thoughtful and strategic advice in an efficient and economical manner."
Deirdre Johnson
Deirdre Johnson is noted for her capabilities in reinsurance and coverage dispute resolution. Her work includes a wide variety of claims, including those relating to product and professional liability.
"Deirdre is an effective and persuasive advocate who is highly attentive to her clients." "She provides excellent service, prompt attention to matters and an exceptional work product." "An amazing lawyer with tremendous experience and excellent industry connections."
Ellen MacDonald Farrell
Ellen Farrell enjoys a burgeoning reputation among insurers for her experience in coverage disputes and Bermuda Form arbitrations. Her range of expertise includes environmental, professional and general liability policies.
"Ellen provides an excellent level of service, with a clear strategy on the matters that she handles for us." "She is a great lawyer who is very thorough, timely and responsive." "An excellent lawyer with a fine attention to detail."
Ranked Lawyers at
Mintz
Provided by Chambers
Filter by
District of Columbia
Insurance: Insurer
---