Department profile
Mining (International & Cross-Border)
---
Contact details
---
Email address
Contact number
Global Guide 2023
Canada Mining (International & Cross-Border)
---
3 Ranked Lawyers
Chambers Review
Provided by Chambers
Mining (International & Cross-Border) - Canada
What the team is known for
With experienced teams located across Canada providing the full spectrum of practice area and industry knowledge, McCarthy Tétrault is a top choice across transactional and contentious work. Benefiting from its Canadian law offering in New York and its London office, the law firm is well placed to service foreign clients on inbound Canada work as well as advising Canadian clients on their US and global operations. The law firm works collaboratively with firms in key markets across the globe to deliver cross-border solutions for its clients.

The law firm is well plugged in to the Canadian mining industry, and national teams regularly act for Canadian companies and foreign investors on inbound transactions and associated regulatory matters. It is a popular choice for leading Canadian and global mining corporations seeking advice on their operations across regions, where the firm takes a project management role and directs local counsel in multiple jurisdictions. A team of lawyers in London are focused on providing a platform for mining clients for their operations in Europe and Africa, maintaining close relationships with local counsel. The law firm covers the transactional and regulatory aspects of mining, helping companies raise capital across borders and navigate Canadian regulation for foreign entities.
Strengths
Provided by Chambers
Slide 1 of 1
"McCarthys are very mining-focused, with great depth in mining-specific financing work and business agreements."
"McCarthys are very mining-focused, with great depth in mining-specific financing work and business agreements."
Notable Practitioners
Provided by Chambers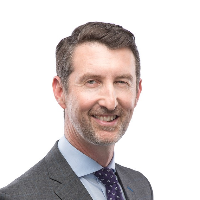 Roger Taplin
Vancouver-based Roger Taplin is frequently instructed by international mining and investment corporations to act on blue-chip mining matters in Canada, including high-profile and high-value acquisitions and joint ventures.
"Roger is a pre-eminent mining lawyer, he knows the industry really well."
"His drafting is technically skilled and he represents his clients' interests very well."
Shea Small
Toronto-based Shea Small is adept at handling corporate and commercial mining transactions, including notable mining M&A mandates. He acts for a number of significant companies in the mining and metals sectors, including Endeavour Mining and Rio Tinto.
"He is very knowledgeable and technically excellent."
Pierre Boivin
Foreign expert for Africa-wide
Pierre Boivin is highly experienced in natural resources transactions across Africa, with solid expertise in M&A and private equity investments relating to mining and infrastructure projects across the continent. He provides further advice in the area of oil and gas and is the firm's Africa group leader.
Ranked Lawyers at
McCarthy Tétrault LLP
Provided by Chambers
Filter by
Canada
Mining (International & Cross-Border)
---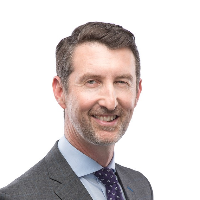 Pierre Boivin
Foreign expert for Africa-wide