Department profile
Corporate/M&A
---
Contact details
---
Email address
Contact number
Global Guide 2023
Denmark Corporate/M&A
---
3 Ranked Lawyers
About
Provided by Horten
Horten's clients can be sure to receive advisory services that include expertise from all our legal disciplines, which the specific transaction requires. We guide our clients throughout the process – from thorough analysis and preparation to the actual takeover, implementation and following quality assurance in respect of the bought company. We know that time, fast response and efficiency are important factors for a successful transaction. And we adjust our counselling thereafter.

In an environment characterized by innovation, liberalisation and privatization, creativity and commercial understanding are crucial factors for success. Our corporate team is made up by lawyers with extensive transaction experience. We understand that our client's business reality plays a crucial role. This is why industry knowledge and commercial insight are important elements in our counselling. We therefore ensure our client a solution that is not only legally correct, but also practically useful and meaningful from a business perspective.

We advise on buying and selling companies that are present in several countries. Because of our cooperation with foreign law firms, we have the means to establish a strong, international transaction team that can handle our client's transnational transactions.

Chambers Review
Provided by Chambers
Corporate/M&A - Denmark
What the team is known for
Horten offers a well-regarded team, and is particularly experienced in corporate work involving the energy, manufacturing and IT sectors. It advises on a broad range of transactions, representing Danish and international companies, as well as private equity firms. The firm also counts many Danish municipalities among its clients. The firm acts on mergers, acquisitions and asset sales, and has experience advising clients on strategic investments.
Work Highlights
Provided by Horten
Horten advised Banque Internationale à Luxembourg on the sale of its Danish activities to Ringkoebing Landbobank.
Strengths
Provided by Chambers
Slide 1 of 1
"Horten had a full and comprehensive understanding of the commercial aspects of what needed to be done and what result we wanted to achieve."
"Horten had a full and comprehensive understanding of the commercial aspects of what needed to be done and what result we wanted to achieve."
Notable Practitioners
Provided by Chambers
Frans Rossen
Head of Corporate/M&A
Foreign expert for Germany
Qualified to practise in Denmark and Germany, Frans Rossen of Horten assists with transactions involving these jurisdictions. He is well placed to advise on cross-border acquisitions and capital raising mandates.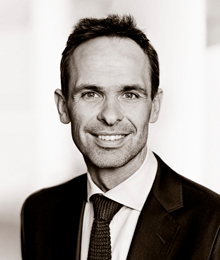 Thomas Francis Beckett
Thomas Francis Beckett advises clients on acquisitions and sales, with a particular focus on the manufacturing and energy sector.
Hans Christian Pape
Hans Christian Pape handles acquisitions on behalf of clients with operations in various sectors, including the manufacturing and technology fields.
Ranked Lawyers at
Horten
Provided by Chambers
Filter by
Denmark
Corporate/M&A
---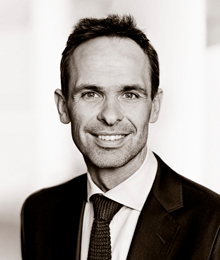 Frans Rossen
Head of Corporate/M&A
Foreign expert for Germany
Members
Provided by Horten
Clients
Provided by Horten
Industries
Provided by Horten
Commercial & Professional Services
Consumer Product Manufacturing
Pharmaceuticals & Life Sciences
Software & Computer Services
Technology, Hardware & Electronics
Horten has rankings in the following guides