Department profile
Healthcare
---
Contact details
---
Email address
Contact number
USA Guide 2022
Louisiana Healthcare
---
4 Ranked Lawyers
About
Provided by Breazeale, Sachse & Wilson, LLP
BSW's depth of talent in the healthcare space provides a perfect blend of experience, and flexibility. Our lead attorneys assigned to a matter are able to draw on the wealth of specialized knowledge from the group to avoid "reinventing the wheel." Our healthcare group assists healthcare providers from the smallest physician practice to large hospital systems with Medicaid and Medicare reimbursement issues; federal and state regulatory issues; negotiating acquisitions, mergers, licensing and managed care arrangements; and, when necessary, litigating healthcare disputes, antitrust issues and medical malpractice cases. Our law practice includes experienced lawyers in Baton Rouge and New Orleans, including a registered nurse.

Background & Experience
Antitrust Issues

Business Litigation

Collection Suits

Compliance

Credentialing & Peer Review


EMTALA

False Claims Act (FCA) & qui tam actions

Federal & State Anti-Kickback Statutes & Regulations

Fraud & Abuse


HCQIA

HIPAA Compliance


Insurance Defense

Licensure Accreditation

Litigation

Mental Health

Medicaid Supplemental Payments & Upper Payment Limit Reimbursement

Medical Malpractice Litigation

Medical Records Law

Medicare/Medicaid Administration, P

articipation & Compliance, and Reimbursement

Mergers, Acquisitions, Divestitures & Joint Ventures

Non-Profit Hospital Conversion

Privacy & Security Requirements

Public Policy

Real Estate

Regulatory

Stark Law Issues

State Licensing Regulations

State Self-Referral Prohibitions

Telemedicine
Chambers Review
Provided by Chambers
Healthcare - Louisiana
What the team is known for
Dominant healthcare practice offering expertise across the full spectrum of transactional, regulatory and litigation concerns. Acts for a broad provider client base, which includes major hospitals, physician practices and nursing homes. Experience includes Medicaid and Medicare reimbursement disputes, licensing issues, public policy matters and HIPAA compliance. Regularly engaged to provide counsel in fraud and abuse and medical malpractice cases. Also well equipped to handle healthcare-related real estate, employment, contractual and antitrust issues.
Strengths
Provided by Chambers
Slide 1 of 1
"The team are very knowledgeable, experienced and responsive."
"The team are very knowledgeable, experienced and responsive."
Notable Practitioners
Provided by Chambers
Gregory Frost
Gregory Frost is well known for his strength in Medicaid reimbursement and also counsels clients on transactional matters and regulatory compliance.
"He is probably the most knowledgeable lawyer in Louisiana when it comes to Medicaid finance."
Emily Grey
Emily Grey advises healthcare providers on compliance, transactional and licensing work.
"She is smart and provides a thoughtful and considered approach to problem solving."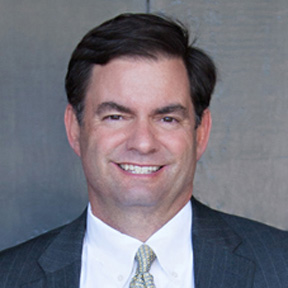 Clay Countryman
Clay Countryman is well equipped to handle transactional work in the healthcare sector including joint ventures and acquisitions. He also frequently advises on regulatory compliance.
"Clay is incredibly knowledgeable on the nuances of healthcare contracting."
Catherine Moore
Catherine Moore assists with a variety of regulatory and transactional matters in the healthcare sector, offering notable expertise in the managed care space.
Ranked Lawyers at
Breazeale, Sachse & Wilson, LLP
Provided by Chambers
Filter by
Louisiana
Healthcare
---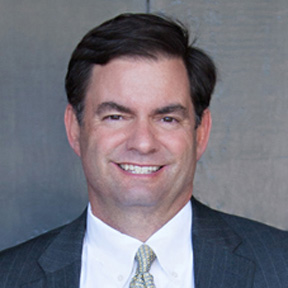 Members
Provided by Breazeale, Sachse & Wilson, LLP